It's a great week for cooking a steak! If your monthly ButcherBox includes top sirloin, NY strip steak, and filet mignon, we've got a dinner plan to help you organize your meals.
We've compiled our favorite recipes for these popular cuts so that you can see how you might realistically use them in a week. We've included recipes for hectic weeknights and indulgent weekends, so all bases are covered.
A few ground rules for this dinner plan:
You should absolutely eat the leftovers for lunch the next day.
You can mix these recipes up throughout the week, depending on what works best for you.
Substitutions are totally cool. Use what you have on hand, like cauliflower instead of broccoli, or sweet potatoes instead of carrots. And feel free to experiment with cooking fats and oils, which will open up different flavors when searing or braising.
More than anything, have a great steak-filled week. If you're whipping up these delectable steak recipes, you're already halfway there.
Monday:
Start the week off right with a satisfying medley of perfectly-cooked steak and nutritious Brussels sprouts. Add russet potatoes, baby bella (cremini) mushrooms, and bacon to that, and you're in for a boldly flavored meal.
This recipe is bold in flavor, but easy to throw together—it is Monday, after all. You'll want to remember the night before to salt your steaks and refrigerate them uncovered on a rack—that's the only prep this meal needs.
From there, you just par-cook your potatoes, sear your steaks, and cook up that delectable hash. It's a 30-minute meal that is just what's called for on a Monday night.
Tuesday:
It's Tuesday—that means tacos. These NY strip tacos use a refreshing, crunchy salad to balance out the heavier elements of the beef taco.
No need to buy pre-made slaw dressing or bagged slaw. This one is super easy to compose at home. Just shred Napa cabbage, carrots, gala apple, and add in some salt and cilantro.
You'll toss this salad in a dressing that does double-duty as steak marinade and slaw dressing. Just combine sesame oil, honey, coconut aminos, rice vinegar, and sesame seeds.
This is the kind of meal that leaves you eager for the leftovers come lunch.
Wednesday:
Ah—it's midweek and you forgot to thaw something. Don't fret: If you've got frozen top sirloin steaks in your freezer, you can enjoy dinner in a matter of minutes.
Yes, you can absolutely cook steaks from frozen. In fact, some chefs swear by it. The only thing that really changes is a slightly longer cook time, but the steaks nevertheless turn out pink and juicy on the inside and seared to perfection on the outside.
This recipe is a complete, one-pan meal, with a side of roasted broccoli and eggs to round things out. From there, all you need are some key spices, butter, and avocado oil. FYI: This meal is Paleo and keto-friendly.
Tip: If you want to skip a steak dinner, save this for an indulgent weekend breakfast or brunch.
Thursday:
On the night when you get the urge to go out for something a little fancier, whip this recipe up. Sous-vide sirloin turns out steaks with buttery interiors, while za'atar eggplant is just different enough to mix things up.
This recipe is savory, earthy, and Middle Eastern-inspired with bold flavors from the za'atar that coats the steaks and eggplant.
You'll sous-vide the steak in a marinade of sesame oil, olive oil, thyme, sesame seeds, za'atar spice, salt, and pepper. After that, sear your steaks in ghee and enjoy their buttery mouthfeel.
Meanwhile, you pan-fry eggplant in a Middle Eastern-inspired spice blend. Yum.
Tip: You don't need a sous vide device to make this steak. You can check out one alternative method from Martha Stewart if you are adventurous. Otherwise, you can sear instead of sous vide to hack this meal.
Friday:
It's Friday night and you want something quick, hot, and delicious. This New York strip steak and accompanying bruschetta salad is just what you need.
Once again, our dressing doubles as a steak marinade and salad dressing, making quick work of dinner. You only need to marinate these NY strip steaks for 5 minutes in a blend of balsamic vinegar, olive oil, Italian seasoning, chili flakes, garlic, lemon zest, salt, and pepper. It's bright, acidic, and a touch spicy.
That marinade pairs beautifully with a quick and easy salad of cherry tomatoes, red onion, fresh mozzarella, croutons, basil, and fresh oregano.
Saturday:
It's Saturday night, and hopefully you have time to slow down and cook an incredible meal for yourself. If you have someone else to share this with, you might even call this meal romantic.
That's because it centers filet mignon, the melt-in-your-mouth cut that boasts a robust beefy flavor. Tip: Defrost all of your filet mignon tonight, because you'll use it in tomorrow's recipe, too.
This indulgent meal is beautiful for its simplicity. You'll sear filet mignon, then baste it with butter and rosemary. From there, make a carrot and smashed garlic mixture, bake the whole thing, and remove from the pan. You'll use the same pan to saute Brussels sprouts, then plate your meal and drizzle the whole thing with brown butter. Yeah, amazing.
Sunday:
Sunday dinners are always about comfort food in our book. That's why we recommend this adapted beef bourguignon, which cooks up in 30 minutes, instead of hours. That way you have time to soak up your weekend, and still eat well.
This stew boasts bacon, cubed filet mignon meat, and lots of umami-building ingredients like button mushrooms, pearl onions, red wine, and aromatics like thyme and parsley.
Serve this stew over a heaping mound of creamy mashed potatoes, and you'll end your week with an unforgettable meal.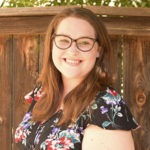 Courtney Hamilton is a writer and editor with over seven years' experience in journalism, blogging, communications, and other media. She has written for publications like PaleoHacks, PaleoPlan, The Center for American Progress, OC Weekly, and more.