Last Updated on August 26, 2022
Breakfast is an often overlooked meal in the realm of meaty culinary delights. Sure, we think of hearty roasts and roasted chicken as classic dinners or a grilled steak for lunch, but when you serve meat at breakfast time, you start the day with a big dose of satiating protein.
There are so many different ways to incorporate meat into the most important meal of the day, too. There are scrambles, of course, but also quiches, frittatas, hashes — how about chicken and waffles? And if you're concerned about nutrition, don't worry, these recipes keep a variety of dietary needs in mind.
Bacon and Swiss Quiche
This gluten-free, healthy take on a bacon and Swiss quiche takes a good thing and makes it exceptional.
With ButcherBox sugar-free bacon, fresh eggs, heavy cream, funky Swiss cheese, and fragrant spices like sage and nutmeg, this is a five-star brunch-worthy breakfast you can make at home. The nutty quiche dough is a simple blend of almond flour, sea salt, coconut oil,  and egg. It comes together in under an hour.
Bonus: It's also keto, so whip it up in the morning when you need something special to start your day.
Sunny Breakfast Sausage Scramble with Avocado
Need a hearty, stick-to-your-ribs breakfast that will fuel you throughout the day?
This sunny breakfast sausage scramble with avocado is made with six eggs and a whole pound of breakfast sausage. Needless to say, this scramble will feed a family. Scallions, sundried tomatoes, and roasted red peppers add a zesty, slightly spicy, and sweet veggie touch, while a simple seasoning blend of salt, pepper, and paprika adds depth of flavor. Top it all off with a big, healthy dose of creamy ripe avocado, and you're in for a delicious breakfast.
Southwestern Frittata
With eggs, fresh corn, colorful cherry tomatoes, red pepper, scallions, and ButcherBox ground beef, this Southwestern frittata delivers on flavor, vibrancy,  and texture. Heavy cream adds richness, while sharp cheddar cheese adds intense flavor and ooey-gooey texture. The trick is to sauté the vegetables in the remaining beef fat after cooking the ground beef for even more richness. Whipping this up in a cast-iron skillet will ensure evenly cooked eggs with slightly crisp edges. This frittata is flavored with a Southwestern spice blend that includes chipotle pepper, paprika, and garlic. It's truly packed with Southwestern flavors, through and through.
Gluten-Free Chicken and Waffles
Chicken and waffles are a classic combination, and there's no reason to forego a crispy-soft, slightly sweet waffle and crunchy chicken meal just because you're gluten-free.
The chicken in these gluten-free chicken and waffles is marinated in buttermilk, producing ultra-tender and juicy meat. The marinade also includes tons of flavorful herbs and spices, like thyme, sage, garlic, onion powder, paprika, cayenne for spice, and salt and pepper. While gluten-free, the chicken sacrifices no crunch, with a coating of almond flour, gluten-free 1-1 flour, and seasonings.
Meanwhile, the waffles pack a savory-sweet blend of flavors, with fresh vanilla bean, chives,  and maple syrup. Finish this meal off with a drizzle of both maple syrup and Sriracha, and you're in for a symphony of flavors and textures.
Gluten-Free Skillet Cornbread with Breakfast Sausage
Cornbread is a classic brunch food, but how can we make it better? How about loading it with super flavorful breakfast sausage?
Gluten-free skillet cornbread with breakfast sausage is made from wholesome ingredients all the way through. Homemade skillet cornbread starts with cornmeal, gluten-free flour, brown sugar, butter, milk, eggs, baking powder, and salt. Add to that ButcherBox breakfast sausage, seasoned simply with sage and salt, and you're in for a complete all-in-one meal.
Be sure to cut an extra few squares of butter to place on top of the skillet cornbread directly out of the oven, then watch it melt into a golden crust.
Maple Bacon Sausage Patties
Be careful: These perfect, Paleo-friendly, maple bacon sausage patties are addictive—and oh so simple!
With ground pork sausage, diced bacon, pure maple syrup, fresh sage, fresh rosemary, and salt, they couldn't be easier to put together. Just form small patties in your hand using all the previously mentioned ingredients, then pan-fry them for three minutes a side in coconut oil. They're juicy, unctuous, well-spiced, and super flavorful. Serve them with eggs, sautéed veggies, or sliced avocado for a nutritious and filling breakfast.
Sweet Potato and Chicken Sausage Hash
This is one of those meals that works for any time of day, but veggie and sausage hashes just taste so good in the morning. This Whole30 and Paleo-friendly sweet potato and chicken sausage hash combines cubed sweet potatoes, red and green bell pepper, onion, and chicken sausage links to delicious effect. Season with garlic powder, ground ginger, salt, and pepper and fry the whole thing up in olive oil. Serve with eggs, if you'd like.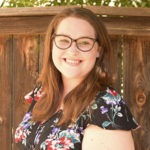 Courtney Hamilton is a writer and editor with over seven years' experience in journalism, blogging, communications, and other media. She has written for publications like PaleoHacks, PaleoPlan, The Center for American Progress, OC Weekly, and more.