Last Updated on February 1, 2021
This Valentine's Day, spend the night cooking in, instead of braving the less-than-romantic crowds. We've got the perfect menu for you.
This Valentine's Day menu prioritizes one theme: special, but accessible. You won't find complicated, intimidating recipes on this list. Instead, you'll find:
A warming, lightly sweet cocktail to start (or end!) the night
Easy seared scallops with bacon lemon cream sauce
Parmesan pork chops with tangy tomato vinaigrette
One-pan filet mignon with rosemary brown butter
Bacon-flecked green beans
And chocolate dipped bacon for a salty-sweet end to the night
We've prepared a full menu, but feel free to make tweaks, or take just a couple recipes as a jumping-off point. Either way, there's nothing more romantic than cooking for your loved one. Happy Valentine's Day!
Cocktail to Start the Night:
A good Valentine's Day cocktail should be warming, a touch sweet, and delicious. This Gingerly Johnnie checks all the boxes.
This recipe combines a bacon ginger simple syrup with Johnnie Walker, ginger ale, and slices of ginger and apple. Feel free to prepare the bacon ginger syrup ahead of time.
Simply combine cooked bacon, fresh ginger, turbinado sugar, water, and cinnamon in a saucepan and simmer for about 10 minutes. Strain, and you have a flavor-packed syrup.
The candied apple garnish brings the whole drink together. Just broil a thin apple slice with brown sugar. Stick it in the freezer to cool down.
The Perfect Starter:
Keeping with the "special, but not intimidating" theme, this seared scallop recipe is deceptively simple.
You have quick-cooking scallops to thank for that. They take just a few minutes to pan-sear into golden-brown perfection. So too, does the bacon, which crisps up beautifully in the oven in just 10 minutes.
Bonus: You can make the lemon cream sauce in the same pan as the scallops, so dishes are minimized. To make the simple cream sauce, combine heavy cream, lemon zest and juice, and some of the chopped bacon. Reduce the sauce, throw the scallops back in the sauce, and top with even more bacon.
This recipe is succulence personified. Enjoy.
Unforgettable Entrees:
Chicken parmesan is a classic romantic dinner. Shake things up with this parmesan pork chop recipe, subbing out the traditional marinara for a vibrant cherry tomato vinaigrette.
A parmesan breadcrumb breading makes these pork chops just a touch indulgent, while the tangy vinaigrette cuts through any richness. For a Paleo version, go ahead and skip the breading.
To make the parmesan pork chops, pound them thin and dredge in egg wash and a blend of breadcrumbs, grated parmesan cheese, salt, and pepper. Pan-sear them in a skillet, and finish them off in the oven.
The tangy cherry tomato vinaigrette is just as simple. Cook up some shallots in olive oil, add tomatoes, red wine vinegar, a touch more oil, salt, and pepper.
Together, these two blend wonderfully for a special Valentine's Day dinner.
If you really want to make your significant other or date swoon, try this easy yet decadent filet mignon recipe. While pan-seared filets are amazing in their own right with just a sprinkle of salt and pepper, the rosemary butter sauce that you ladle on this dish as it cooks takes everything up another flavor notch.
Even better, you can sauté Brussels sprouts and peas in the same pan you use for the filet mignon. Get a glass of red wine to pair with this dish, and you won't have to do much more to create the perfect romantic culinary experience.
Delectable Sides:
Keep the side dish simple with these 4-ingredient green beans. Thanks to the bold flavor of bacon, they don't need much else to shine.
To start, you'll quickly blanch your green beans. This involves boiling them quickly, then cooling them on a bowl of ice to stop carryover cooking.
Fry up some julienned bacon, then cook your green beans in the bacon fat. Yeah, yum. Be sure to season your green beans with a bit of salt and pepper. That's all it takes to prepare this delicious, yet simple recipe.
A Simple Dessert:
Nothing says love like bacon and chocolate. And, after preparing a full Valentine's day menu, a simple dessert is a lifesaver.
There's not much of a recipe here: Bake your bacon (this is ideal, for crispiness purposes), then dip in your favorite melted chocolate. We'd opt for a bar of bittersweet, ourselves.
Feel free to sprinkle on a little extra sea salt, or even some cayenne for sweet heat. For perfect and easy dipping, melt your chocolate in a tall jar or glass. Yay, less mess! You can absolutely make this treat ahead of time, too.
This chocolate-covered bacon is the perfect ending to a delectable (but approachable!) Valentine's feast. Happy Valentine's Day!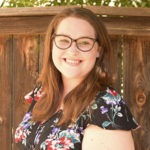 Courtney Hamilton is a writer and editor with over seven years' experience in journalism, blogging, communications, and other media. She has written for publications like PaleoHacks, PaleoPlan, The Center for American Progress, OC Weekly, and more.