Last Updated on March 4, 2020
Are you familiar with steak tips? These uber-convenient, succulent little bites of steak are a regional dish, found most often on the East Coast.
However, through ButcherBox, geography isn't an impediment to being able to cook these delicious steak morsels. Steak tips, most often cut from the sirloin, can be prepared in a variety of ways. Today, we're going to focus on their bite-sized greatness that can be used as main dishes or as tasty appetizers.
In this list, you'll find steak tips recipes you can whip up for any dinner gathering, as a quick party appetizer, or when you feel like a pre-entree indulgence at home. Enjoy recipes like:
Garlic butter steak bites
Korean BBQ steak tips
Bacon-wrapped steak bites
Honey bourbon steak tips
And more!
Note, some of these recipes call for you to cut up larger steaks into bite-sized pieces. As we mentioned, steak tips can be a bit of a regional cut. You can totally cut bite-sized chunks of steak—tri-tip, for instance—or you can add our convenient and delicious steak tips to your next order. They come pre-cut for ease of cooking and are packed with juicy, succulent flavor.
Perfect BBQ Steak Tips
Simple and satisfying, these perfect BBQ steak tips cook up in under 15 minutes flat.
To make them, you'll need our steak tips, a bit of avocado oil, salt, pepper, and your favorite barbecue sauce. Your preferred store-bought variety will work, or you can make your own homemade sauce.
Bonus: You'll only need one pan to whip these up. Just saute in batches, then simmer your steak tips in barbecue sauce. They'll turn out succulent, sweet, and tangy every time.
Garlic Butter Steak Bites
We've got another 15-minute recipe in these garlic butter steak bites, which pack in tons of flavor in a very short time.
Take your steak tips (or cut up a steak into bite-sized chunks) and sear them quickly. Then, add butter, garlic, and red pepper flakes to the pan. Once it all comes together, douse your steak bites in that velvety garlic butter.
For a vibrant finishing touch, top your steak bites with fresh chopped parsley.
Korean BBQ Steak Tips
These Korean BBQ steak tips cook up in minutes, though they spend the whole night tenderizing in a flavor-packed, Korean-inspired marinade.
That marinade includes bold ingredients like tamari, sesame oil, mirin, garlic, fresh ginger, and spicy sambal. Simmered together, the marinade becomes thick, sweet, tangy, and spicy. Reserve some of the marinade as a dipping sauce for a truly delicious appetizer.
Bacon-Wrapped Steak Bites
Ready for the world's simplest, but nevertheless delectable, appetizer? These bacon-wrapped steak bites are also Paleo and Keto-friendly.
You need only two ingredients to make this appetizer, along with some salt and pepper. Just cut steak into cubes (our use our steak tips) and wrap them in ribbons of bacon. Season them with some salt and pepper along the way.
Beyond that, these steak bites are pretty hands-off. Just bake them in the oven for 12-15 minutes and devour them as the great appetizer they are.
Grilled Sirloin Tips with Coffee-Bourbon BBQ Sauce
Don't forget that you can grill your steak tips, too. (That's our favorite way to cook them here at ButcherBox.)
We recommend starting with these grilled sirloin tips with coffee-bourbon BBQ sauce.
You'll make these sirloin tips into kebabs for easy grilling. It's the homemade coffee-bourbon BBQ sauce marinade that really sets them apart. Besides their namesake coffee and bourbon additions, you'll also find ingredients like garlic, onion, blackstrap molasses, brown sugar, sherry vinegar, tomato sauce, olive oil, and some salt and pepper.
The beef tips need only a few minutes to marinate in the sauce, which we promise you'll want to make extra to serve on everything.
Chili Lime Steak Bites
Do you like spice? These chili lime steak bites bring the heat thanks to a hearty dose of chili paste.
Fortunately, the heat is tempered by sweet honey and zesty lime. Apart from those ingredients, you need only your steak bites, salt, pepper, and garlic powder. Oh, and some olive oil for pan-searing.
These can be used as a crowd-pleasing appetizer, or they're easily made into a meal with the addition of some rice and beans.
Honey Bourbon Steak Tips
Name a better combination than honey and bourbon. How about honey bourbon steak tips?
These steak tips get charred on the outside in a cast-iron pan, but remain succulent and juicy on the inside. That's in large part thanks to a marinade that includes honey, brown sugar, bourbon, soy sauce, red pepper flakes, and garlic.
These steak tips get pan-fried with umami mushrooms, giving them a lot of staying power. They're a great, hearty steak treat.
Steak Bites Appetizer with Chimichurri Dipping Sauce
Dip your steak bites in zesty chimichurri sauce with this steak bites appetizer with chimichurri dipping sauce recipe.
The steak bites themselves are so simple to prepare. Just combine olive oil, balsamic vinegar, garlic powder, salt, and pepper to make a quick marinade. Let your steak bites or tips marinate for about 30 minutes, then pan-fry them for just a couple minutes.
The vibrant chimichurri sauce combines parsley, oregano, garlic, and more. It's as gorgeous as it is delicious.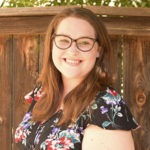 Courtney Hamilton is a writer and editor with over seven years' experience in journalism, blogging, communications, and other media. She has written for publications like PaleoHacks, PaleoPlan, The Center for American Progress, OC Weekly, and more.