Last Updated on July 6, 2021
Everyone has had a night where they arrive home, ready to prepare dinner, only to realize they've taken nothing out of the freezer to defrost.
What do you do in that situation? Order takeout? Whip out the top ramen stash?
What if we told you that you could enjoy a juicy, pink-in-the-middle steak alongside sautéed mushrooms and peppers, or a plate of succulent pork chops? All from frozen, all under 30 minutes.
Cooking from frozen isn't difficult, though many of us fail to consider it an option. But, with a few key tips and tricks, you can whip up meals from frozen that are just as good as their fresh counterparts.
In this compilation, you'll learn how to cook the following cuts of meat and fish straight from the freezer:
NY Strip Steak
Whole Chicken
Top Sirloin
Meatballs
Pork Chops
Chicken Breast
Ground Beef
Salmon
Yeah, that's a lot of options. So skip the take out, and scour your freezer for tonight's meal.
Perfect NY Strip From Frozen
We know, you're skeptical. How can you cook a juicy, tender NY strip straight from the freezer? We'll show you how with this foolproof, perfect NY strip from frozen recipe.
This tutorial works well for NY strip steaks, but you can cook any steak from frozen. In fact, some chefs swear by it.
To get started, place your packaged steaks in a bowl with cool running water. This is also a great time to prep your accompanying veggies, including bell peppers and mushrooms.
From there, you'll get your pan really hot, and sear the steaks. You'll saute your veggies with some balsamic, and finish everything off in the oven for a few minutes. Even from frozen, this steak dinner is a quick meal.
Instant Pot Whole Chicken From Frozen
Serve an entire roasted chicken dinner, and go ahead and do it from frozen. With this Instant Pot whole chicken from frozen recipe, your guests will be none the wiser.
The primary difference between cooking a whole chicken fresh or frozen is the cooking time. Since we're using the Instant Pot, either option—fresh or frozen—is relatively fast when compared to oven-roasting.
When pressure cooking the chicken from frozen, you'll want to double the cooking time. So, if your chicken is about 3 pounds, pressure cook it for 39 minutes and allow for 15 minutes of natural release.
For crispy skin, go ahead and brush the chicken with an herb and garlic butter after pressure cooking, and finish it under the broiler for about 5 to 8 minutes. Watch it closely so that it doesn't burn!
Perfect Top Sirloin From Frozen
Need a dinner that moves from freezer to table in 30 minutes? This perfect top sirloin from frozen recipe fits the bill. As if it could get any better, it's also a complete one-pan meal.
To whip up these top sirloin steaks, you'll need only sear and bake them, with a one-minute butter basting for good measure.
Along the way, you'll prep some nutritious broccoli and ooey-gooey eggs to pair along with the steaks. This meal is good for breakfast, lunch, or dinner in our book.
Easy Frozen Meatballs
These easy frozen meatballs are the perfect convenient protein to keep in the freezer. Depending on how you plan to use them, they can be used straight from the freezer or thawed.
Since we're talking about from-the-freezer applications, here are a few easy ways to use these meatballs from frozen:
Stew them in a vibrant marinara sauce
Whip up a meatball soup (literally any flavor profile you want)
Cook them up in a sweet and smoky barbecue sauce
Cook them in a creamy Swedish meatball base
Perfect Pork Chops From Frozen

It may surprise you, but we've even included pork chops on this from-frozen cooking list, using this perfect pork chops from frozen recipe.
These pork chops amazingly come together in 30 minutes flat, and you need only a handful of ingredients for juicy, succulent pork. We're talking boneless pork chops, avocado oil, Italian dressing, salt, and pepper. That's it.
All you have to do is run the pork chops under cool water for a minute (gets the chill off). From there, sear your pork chops, coat them in tangy Italian dressing, and finish them in the oven. Don't forget to let them rest for 5 to 8 minutes for maximum juiciness.
How to Cook Chicken Breast from Frozen
Chicken breasts are a mainstay in most American kitchens, so we'd be remiss to not mention how to cook chicken breast from frozen.
The Kitchn provides a foolproof tutorial for cooking chicken breast straight from the freezer any night of the week, along with a simple and delicious recipe.
There are four keys to cooking chicken breast from frozen: Top them with something tasty (like parmesan and breadcrumbs); coat them in some kind of fat to protect against drying out; allow plenty of pan space so they cook evenly on all sides; and ensure they're done with a meat thermometer.
Easy Ground Beef From Frozen
Ground beef is the flavorful backbone of so many different dishes, so this easy ground beef from frozen recipe is essential.
You may be surprised to learn that there isn't much difference between cooking ground beef fresh or frozen. You'll brown both in a skillet. With frozen ground beef, you'll want to flip it back and forth while searing a few times, until it's easy to break into pieces.
From there, go ahead and cook it with some pasta sauce, toss it with taco seasonings, or whip up a sloppy Joe sauce. It's quite possibly the quickest (frozen) homemade dinner option out there.
Oven Roasted Maple Salmon (From Frozen)
Salmon cooks up really well from frozen, so it's no surprise this oven roasted maple salmon (from frozen) is a delectable and easy meal.
What do you do to whip up salmon from frozen? Simply take the chill off it with some cool water, then pat it dry. Brush with olive oil, and bake in a 400°F oven for 10 minutes.
You'll want to whip up the heavenly maple glaze while it bakes, including maple syrup, soy sauce, butter, garlic, salt, and pepper. Coat it in the sauce. Return to the oven for another 10 or so minutes, then serve with fresh parsley. Yum.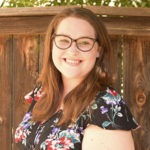 Courtney Hamilton is a writer and editor with over seven years' experience in journalism, blogging, communications, and other media. She has written for publications like PaleoHacks, PaleoPlan, The Center for American Progress, OC Weekly, and more.