Last Updated on April 1, 2020
When you're in the mood for a vibrant meal packed with bright flavors, Mediterranean food is a great bet. With these recipes, you can whip up Mediterranean-inspired meals with ease.
We've compiled recipes that rely on spices and ingredients found throughout the Mediterranean, like lemon, oregano, garlic, mint, tangy feta cheese, and more.
On this list, you'll find recipes like:
Mediterranean meatballs (complete with garlic, oregano, and mint)
Roast lamb (finished off with zingy pomegranate arils)
One-skillet Mediterranean chicken (for a quick, easy and zesty dinner)
Mixed grill with bulgur and tahini (a complete Mediterranean meal)
With these recipes, you can skip the takeout and bring home the flavors of the Mediterranean, all in your own kitchen.
Mediterranean Meatballs
How do you infuse Mediterranean flavors into your classic meatball? These Mediterranean meatballs use fresh herbs and feta to brighten up the hearty meatball.
In these meatballs, you'll find a vibrant blend of fresh garlic, oregano, and mint. Tangy feta completes these morsels, making each bite bright and zesty. While the flavors are new, the process is still classic. Just form your meatballs and bake them for about 25 minutes in the oven.
Serve these alongside pita and hummus, or on a toothpick with a side of tzatziki for a quick appetizer.
Tapenade and Feta Stuffed Tenderloin
Have you ever had Mediterranean-inspired pork? Try this tapenade and feta stuffed tenderloin, and you'll never go back to your old pork loin recipes.
This pork tenderloin is crispy, succulent, and tangy all at once. The magic comes from the layering of succulent pork, a piquant tapenade, feta, capers, a sundried tomato filling, and a crispy, gluten-free panko exterior.
While it may sound elaborate, this stuffed tenderloin takes only 30 minutes from start to finish. All you do is cut a pocket into the tenderloin, stuff it with that delectable filling, and quickly add the crust. It takes only 25 minutes for all those flavors to marry in the oven.
Mediterranean Beef Skewers
Quick, easy, and Paleo-friendly, these Mediterranean beef skewers boast a medley of bright Mediterranean flavor.
That's because they're absolutely loaded with bright green herbs, including parsley, thyme, and rosemary. A bit of dried oregano rounds out the herby flavor profile, while fresh garlic, lemon zest, and lemon juice add acidity.
These skewers are simple to make, and that's the beauty of it. Just a few key ingredients transforms beef sirloin into something special.
Roast Leg of Lamb
Looking for a Mediterranean meal that will impress? This easy roast leg of lamb is meant to be the centerpiece of your table.
This recipe piles on bold Middle Eastern spices, like cumin, coriander, cinnamon, nutmeg, and cardamom. A healthy pour of pomegranate molasses adds slight sweetness, as does the finishing touch of pomegranate arils.
This roast is paired with a veggie medley, complete with carrots, onions, garlic, and rosemary.
One-Skillet Mediterranean Chicken
This one-skillet Mediterranean chicken is the easy, one-skillet meal you need to brighten up your dinner table.
Loaded with fresh Mediterranean flavors, this tasty chicken can be on your table in 25 minutes flat. While fast, it doesn't skimp on flavor, thanks to a bright blend of garlic, dried oregano, olive oil (use the good stuff), white wine, and lemon.
Top it all off with chopped fresh tomatoes, red onion, green olives, parsley and crumbled feta.
Grilled Greek Marinated Chicken Breast with Peach and Endive Salad
This grilled Greek marinated chicken breast with peach and endive salad couldn't get any easier, especially when using a pre-bottled Greek marinade and salad dressing. It's ideal for hectic weeknights—just remember to marinate your chicken overnight.
You'll grill your chicken quickly, then finish it off in the oven. Then, you'll grill a medley of fruits and veggies to really concentrate their flavors, including corn and peaches. Yes, it's summer on a plate.
Tip: The accompanying salad gets even better the day after it sits in the fridge, so make extra for meal prep!
Beef Shawarma with Cucumber Yogurt Sauce
Simple but flavorful, this beef shawarma with cucumber yogurt sauce is the perfect fix for a Mediterranean food craving.
The key to extra moist shawarma meat is the Greek yogurt-based marinade, complete with warming additions of cinnamon, allspice, and nutmeg. A spritz of lemon juice and garlic brightens things up.
While you probably don't have the ability to spit-roast your shawarma, this simple grilled approach is the next best thing.
Mixed Grill with Chicken, Bulgur, and Tahini
Need a hearty meal for a crowd? This mixed grill with chicken, bulgur, and tahini can easily feed a family of four to six, with leftovers.
The spiced, skewered chicken thighs, complete with cumin, salt, sugar, and red pepper, cook in just five minutes on the grill. You'll also grill lemons and onions for deep, charred flavor.
These chicken skewers rest atop a fluffy bed of bulgur and have a delightful accompanying tahini sauce. It's a complete Mediterranean meal for a crowd.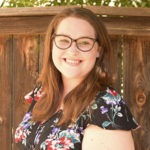 Courtney Hamilton is a writer and editor with over seven years' experience in journalism, blogging, communications, and other media. She has written for publications like PaleoHacks, PaleoPlan, The Center for American Progress, OC Weekly, and more.