Last Updated on January 6, 2020
It's soup season, but if you don't want to spend hours watching the stovetop, there's a great tool: The Instant Pot.
The Instant Pot lets you enjoy flavor-packed soups and stews in a fraction of the time of their traditional preparations. We're talking chili in under 25 minutes, or cheeseburger soup complete with bacon in just 20 minutes
We've got Paleo and keto options, too. Try the taco soup, or chicken tortilla-less soup for grain-free deliciousness. For keto dieters, the keto Tuscan soup won't disappoint.
These hearty, meaty bowls of soup will stick to your ribs this winter, keeping you full and cozy all season long. And, you can spend their cook times curled up on the couch with a blanket, instead of slaving over a stovetop.
Insta Chili
You make think of chili as something you have to slave over for hours, but this Insta chili comes together in less than 25 minutes total. Yeah, it's almost instant.
The key to such a quick but flavorful chili is the Instant Pot, which cooks up ground beef and beans in minutes with the chili bean setting. And while the Instant Pot offers a novel way to cook chili quick, all the familiar flavors and trappings are there.
We've got ground beef, onion, garlic, your favorite beans, fire-roasted chilis, and tomatoes, along with the perfect chili spice blend. In our opinion, it just wouldn't be chili without some cumin and chili powder.
Instant Pot Taco Soup
Like the healthier version of taco night, this Instant Pot taco soup is Paleo, keto, and Whole30-friendly.
You may not find a tortilla in this soup, but you'll find everything else taco-worthy. Simply combine ground beef with a bell pepper and onion mixture, along with olives, roasted tomatoes, green chilis, and bone broth.
The spice blend lends a Mexican-inspired flair, with chili powder, cumin, oregano, smoked paprika, and salt and pepper.
Top with cilantro, onions, avocado—whatever makes this taco soup complete for you.
Instant Pot Keto Tuscan Soup
Channel big Italian flavors sans carbs with this Instant Pot keto Tuscan soup.
With Italian sausage (sweet Italian sausage works great here), kale, and sun-dried tomatoes, you can enjoy the flavors of a traditionally carb-heavy soup.
Thankfully, it's plenty satiating without carby potatoes or pasta. A splash of heavy cream for richness, and hearty sausage and kale give it staying power. Shave some fresh parmesan at the end for a salty kick.
Instant Pot Beef Vegetable Soup
Looking for a hearty, nostalgic meal? This Instant Pot beef vegetable soup is as American as it gets, just how mom used to make it.
Typically, people throw this soup together with diced beef and whatever vegetables they have on hand. This recipe calls for onion, celery, carrots, corn, green beans, potatoes, and tomatoes. You can use whatever you'd like.
All you need from there is seasoning, including garlic powder, dried oregano, bay leaf, salt, and pepper. Oh, and a bit of beef broth.
Instant Pot Hamburger Soup
In the mood for comfort food? This Instant Pot hamburger soup uses simple, everyday ingredients and leaves you pleasantly full.
You don't need much to whip up this Instant Pot soup—not even time. It comes together in about 45 minutes, with plenty of inactive time.
Ground beef, tomatoes, and russet potatoes make up the bulk of this soup. A bit of Italian seasoning and salt and pepper is all the soup needs.
Thanks to the saute function, you can make this soup entirely in the Instant Pot.
Instant Pot Chicken Noodle Soup
A soup list would be remiss to not include a classic chicken noodle soup recipe, and this Instant Pot chicken noodle soup makes the classic super-easy.
You'll find all the familiar trappings of chicken noodle soup: carrots, celery, herbs, chicken, egg noodles, and chicken broth. But instead of a few hours on the stove, you can cook this soup in half an hour.
Yeah, it tastes every bit as scratch-made as the classic. The Instant Pot is magic like that.
Whole30 Instant Pot Chicken Tortilla-less Soup
Looking to avoid grains? This Whole30 Instant Pot chicken tortilla-less soup nixes the grains but sacrifices none of the flavor.
Creamy, spicy, and low carb, this soup is totally Paleo-friendly. It combines chicken, tomatoes with green chilies, onions, zucchini, chicken broth, and coconut milk.
The spice blend is where this soup really shines: garlic powder, onion powder, chipotle powder, cumin, chili powder, dried oregano, and smoked paprika.
Garnish with fresh avocado, red onion, cilantro, coconut cream, lime juice—whatever floats your boat.
Instant Pot Keto Bacon Cheeseburger Soup
This Instant Pot keto bacon cheeseburger soup manages to feel uber-indulgent with very few carbs.
Ground beef, onion, bacon, two types of cheese, pickles: This soup really is like a cheeseburger in a bowl. But instead of grilling up patties, you saute a few ingredients in the Instant Pot, then seal it for a quick pressure cooking session.
The result is savory, a little tangy, cheesy, and delicious.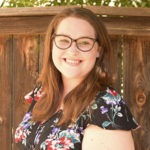 Courtney Hamilton is a writer and editor with over seven years' experience in journalism, blogging, communications, and other media. She has written for publications like PaleoHacks, PaleoPlan, The Center for American Progress, OC Weekly, and more.