Last Updated on August 23, 2019
You get home from a long day of work and realize you haven't thawed anything for dinner. What do you do? Grab takeout? Scrounge up a sad meal of whatever you can find in the pantry?
Have you tried, well, cooking the frozen food you have?
Conventionally, we've been taught that we have to thaw food before cooking it, but it's completely safe to cook meat from frozen, and, when done properly, it still results in a hearty, satisfying, and tasty meal.
When cooking from frozen, you have to account for some extra cooking time — about 50 percent more. However, if you use an electric, programmable pressure cooker, like the Instant Pot, that added time can actually be negligible.
We're talking boneless, skinless chicken breasts and salmon filets that can be cooked from frozen in around 10 to 15 minutes. You can even make whole chickens and pot roasts with frozen meat in a fraction of the time it would take in the oven or slow cooker.
The Instant Pot is a magic device for cooking meat from frozen, as you'll find in these recipes. (Cooking from frozen isn't recommended for conventional slow cookers.)
Chicken Breasts with Rice and Carrots
If you're looking for a quick, balanced meal, look no further than this chicken breasts with rice and carrots recipe. You can take chicken straight from the freezer to the Instant Pot for this recipe, that's how easy it is.
All you need is some long grain white rice, chicken broth, boneless, skinless chicken breasts, carrots, salt, pepper, and Italian seasoning. To cook it up in the Instant Pot, simply layer the frozen chicken breasts over the rice, chicken broth, and seasonings. Place the carrots on the very top.
Set the pot for nine minutes, and let it do a 5-minute natural release. If your chicken breasts are on the large side, feel free to add a couple of minutes to your pressure cooking time.
Instant Pot Frozen Whole Chicken
It's not just chicken breasts that are easily cooked from frozen in the Instant Pot. This Instant Pot frozen whole chicken recipe turns out juicy and fork-tender every time, despite starting with a frozen solid bird.
This bird is prepared simply, too. It's seasoned with salt, pepper, garlic powder, oregano, and smoked paprika — be sure to use smoked paprika to impart that roasted flavor typical of rotisserie chicken, since you're not actually roasting this chicken.
Avocado oil helps the spices stick after the chicken has quickly been rinsed and patted dry. You'll need to place the chicken on the steaming rack with some water beneath it for this recipe.
This recipe takes only 35 to 45 minutes of pressure cooking, which will vary depending on the size of your bird and your altitude. If you have a bigger bird, add 7 minutes per pound. Let the chicken do a natural release.
10-Minute Instant Pot Salmon
Would you believe you can cook your salmon in minutes, from frozen? If not, this 10-minute Instant Pot salmon might just make your head spin.
This recipe essentially uses the Instant Pot to steam the salmon from frozen, which only takes minutes thanks to the magic of the pressure cooker.
All you'll need to do is place your salmon filets on the steamer insert with some water and lemon juice in the bottom of the pot. Sprinkle the frozen salmon with fresh dill, salt, pepper and place a lemon slice on top. Cook for 5 minutes and do a quick release — that's it!
Serve the salmon with whatever side dishes you'd like. Be sure to add a dollop of butter, a sprinkle of dill, and a spritz of lemon to the salmon.
Chef Yankel's Easy Instant Pot Chicken Soup
ButcherBox Head Chef Yankel Polak has a great use for any frozen chicken wings you may have in your freezer: Easy Instant Pot Chicken Wing Soup.
This dish is the not just the perfect comfort food, but with an array of root vegetables and a short time in the Instant Pot, it is delicious as well. Check out the video below for the details.
Instant Pot Southwestern Chicken and Rice
This well-spiced Instant Pot Southwestern chicken and rice can be made with fresh or frozen chicken, so don't freak out if you forgot to thaw those chicken breasts.
You'll need some rice, fresh or frozen chicken breasts, salsa, kidney beans, corn, chicken stock, chili powder, garlic powder, onion powder, cumin, salt, and some sharp cheddar cheese.
This recipe already has a relatively long pressure cooking time for the rice (24 minutes), so you don't have to adjust the time if you use frozen chicken. Just make sure your frozen chicken breasts are separated, as cooking through one big clump may not work.
Garnish this dish with tortilla chips, green onions, cheese, sour cream, hot sauce—whatever sounds good!
Instant Pot Roast Beef and Potatoes
Chicken and fish aren't the only meats you can cook from frozen — even frozen hearty, rich beef turns out yummy in the Instant Pot. You'll find just that with this Instant Pot roast beef and potatoes recipe.
Any hearty cut of beef works here, from chuck roast to brisket. This roast gets doused in broth, onions, salt, pepper, rosemary, garlic, and red pepper flakes. It cooks for 90 minutes — longer than many pressure cooker recipes, but way less time than a roast in the oven or slow cooker.
To make a quick carrot and potato medley to accompany your roast, simply remove the roast and its drippings (save those drippings for gravy!), and throw in cubed potatoes and carrots. Add water and salt, and cook them for four minutes. That's all it takes!
Instant Pot Lemon Garlic Salmon
Bright and citrusy salmon served atop a bed of vibrant veggie noodles — that sounds pretty delish, no? That's what you get with this Instant Pot lemon garlic salmon.
It's also totally okay if you forgot to take your salmon filets out of the freezer — you can still enjoy a nice fish dinner in minutes.
Like the other salmon recipe on this list, you'll simply insert the steamer rack into your Instant Pot and pour water and lemon juice on the bottom of the pot. Place frozen salmon (separated—you don't want to try to cook a large hunk of stuck-together frozen salmon) on the insert, drizzle with olive oil, garlic powder, salt, pepper, a mélange of fresh herbs like dill, basil, and parsley, and a thin slice of lemon. Cook for 7 minutes.
This recipe serves the salmon with a bed of thick vegetable ribbons, but you can, of course, serve it alongside anything that sounds good.
Honey Garlic Instant Pot Chicken Breasts
Need a super-quick, sweet and savory chicken breast recipe? Then you'll love this honey garlic Instant Pot chicken breasts recipe.
Moist, tender, and flavorful, these chicken breasts cook up in minutes, whether fresh or frozen, in the Instant Pot. All you'll need is some broth, soy sauce, honey, garlic, black pepper, cornstarch, and of course, boneless, skinless chicken breasts.
Depending on the size of your chicken breasts and if they were frozen, you'll cook them up for anywhere between 8 and 14 minutes. Be sure to give them a 10-minute natural release if they're frozen.
The chicken comes out juicy and is ultra-delicious when coated with the honey garlic glaze.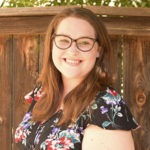 Courtney Hamilton is a writer and editor with over seven years' experience in journalism, blogging, communications, and other media. She has written for publications like PaleoHacks, PaleoPlan, The Center for American Progress, OC Weekly, and more.