There's no method for cooking salmon more tried and true than throwing it in the oven. And, we're not knocking it. It's easy, relatively quick, and usually tasty.
But if you're looking to mix things up, why not try one of the non-oven baked recipes below? We'll cover a few different alternatives to baking salmon, including:
Pan-searing (quick and crispy)

Poaching (light and delicate)

Grilling (beautifully charred)
All of these recipes are super easy, come together quickly, and most only require a handful of simple ingredients. In short, they help celebrate everything that's great about salmon: It's quick, nutritious, and delicious.
So, if you'd like to avoid turning on the oven but still enjoying perfectly-cooked salmon, read on.
Sesame Crusted Salmon with Orange Miso Jus
This crispy sesame crusted salmon with orange miso jus achieves delicious crunch without ever visiting an oven. 
It's also remarkably easy to put together. To make the salmon, all you have to do is crust it with a spiced blend of sesame seeds and panko breadcrumbs. Pan-sear your salmon filets in ghee, and marvel at their golden brown exterior.
For a bit of umami flavor, go ahead and prepare an orange miso jus in the same pan. (Yes, it's a one-pan dinner!) Just reduce orange juice and miso, then add delicate orange segments and parsley for a finishing touch.
Pan-Seared Salmon with Green Goddess Dressing and Radish Apple Salad
This pan-seared salmon with green goddess dressing and radish apple salad is crisp perfection and works well for a quick weeknight dinner, appetizer, or as part of a romantic surf and turf dinner.
You'll find vibrant, green herbs throughout this dish. First, the salmon gets basted with an herb butter complete with tarragon, parsley, and chives. 
The green goddess salad dressing relies on the same three herbs for its namesake green color, made creamy with a bit of Greek yogurt.
Pair it all with soft Bibb lettuce, and crunchy fruits and veggies like carrots, green apples, and radishes. We also think this dish pairs perfectly with a glass of crisp white wine, too.
Lemon Poached Salmon with Quick Pickle Sour Cream
Pan-seared salmon is delicious, but poaching really embraces the delicate, light sweetness of salmon. Give the poaching method a try with this lemon poached salmon with quick pickle sour cream.
This recipe can be served warm or chilled. If you're opting for the chilled route, try it heaped atop an everything bagel with some capers. 
The flavorful poaching liquid includes white wine, lemon, bay leaves, parsley stems, black peppercorns, and water. The whole poaching process takes minutes, but the salmon is nevertheless imbued with light and vibrant flavors.
Don't forget the quick pickle sour cream featuring cucumber, red onion, champagne vinegar, and herbs. It takes only 30 minutes to take on its characteristic tangy flavor profile.
Salmon Croquettes with Remoulade
The poaching method can be also used with these salmon croquettes with remoulade. This time, though, you'll turn your poached salmon into crisp, pan-fried croquettes.
To start, simply poach your salmon in a blend of white wine, stock (or water), and lots of fresh tarragon. This will impart a light, delicate flavor that cuts through the richness of a fried exterior.
To make the croquettes, you'll combine poached salmon with almond meal, egg, more fresh tarragon, lemon juice, mayo, and a few more binders and spices. By the way, these croquettes are totally Paleo-friendly.
Finish with a creamy and tangy remoulade, and you're in for a treat. 
Seared Salmon with Pineapple Salsa
This light and fruity seared salmon with pineapple salsa will fill you up with plenty of vibrant spices, fruits, and veggies.
Ready in just 30 minutes, this recipe is perfect for hectic weeknights. You only need a few key ingredients to whip up something special, making it wallet-friendly, too.
To start, simply season some salmon with some salt and pepper. Pan-sear it in a bit of avocado oil for a crisp exterior.
The salsa combines pineapple, red pepper, garlic, cilantro, lime, salt, and pepper. You can totally make the salsa ahead of time—perfect for meal prep!
Pan-Seared Salmon with Snow Pea and White Bean Salad
Pair crispy salmon with creamy cannellini beans in this pan-seared salmon with snow pea and white bean salad recipe.
The beauty of pan-searing salmon is that it ensures a crispy exterior every time, but takes hardly any time at all. Plus, you never have to turn on the oven.
The accompanying salad is simultaneously crunchy, peppery, and creamy. This comes from the combo of snow peas, arugula, and cannellini beans. A simple and acidic dressing adds the perfect finishing touch.
Grilled Sockeye Salmon with Peppadew Butter, Asparagus, and Charred Tomatoes
We've talked about a few different methods to get out of the baked salmon rut, but we'd be remiss to not mention the grill. This grilled sockeye salmon with Peppadew butter, asparagus, and charred tomatoes is just the recipe to get you started.
Like most of these salmon recipes, the preparation is simple and the ingredients are minimal. That's what makes salmon so wonderful—it shines with only a little help.
To start, you'll make an unctuous compound butter with garlic, Peppadew juice, and parsley. Save the extras for, well, everything.
Season your salmon with salt and pepper, lather it with the compound butter, then grill it on a searing hot, oiled grate. It only takes a few minutes.
Grill your asparagus and tomatoes with the same butter, and finish with a sprinkling of salt and pepper. It's that easy.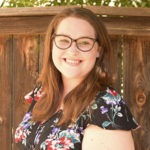 Courtney Hamilton is a writer and editor with over seven years' experience in journalism, blogging, communications, and other media. She has written for publications like PaleoHacks, PaleoPlan, The Center for American Progress, OC Weekly, and more.