Last Updated on September 29, 2020
If you've never heard of freezer meals, we're here to make meal planning that much easier.
These easy and affordable freezer meals will save you time, money (less "I'm too tired to cook" takeout), and will fill your family up with delicious food. It's a win all around.
What are freezer meals?
As the name suggests, freezer meals come from your handy freezer. Typically, you'll dedicate a chunk of time to prepping a few meals with freezer-friendly ingredients, then storing them in the freezer to be cooked at a later date.
Sometimes, you thaw your freezer meal before cooking it, but often you can cook your meal straight from the freezer by loading it into the oven, or perhaps your Instant Pot.
All told, freezer meals can be a real lifesaver when you have nothing prepared for dinner. Just pull it out of the freezer and go.
Freezer meal supplies
You don't need much in the way of equipment to start making freezer meals, but there are a few items you might want to invest in.
To preserve the quality of your food for months to come, stock up on:
Quality freezer storage bags
Foil baking pans and heavy-duty foil
Plastic storage containers
A permanent marker for labeling your recipes and dates
Freezer-friendly recipes
On this list, we've compiled freezer meals that turn out as good as freshly-cooked ones, every time. You might be surprised by the things you can cook frozen, like:
NY strip from frozen
Keto meatballs
Beef enchiladas
Pork chops from frozen
Paleo beef kebabs
Find these recipes for freezer meals and more below.
1. Perfect NY Strip from Frozen
When you think of freezer meals, you probably don't envision a juicy steak dinner. We're here to dispel that thinking with our perfect NY strip from frozen recipe.
All you have to do is pull your NY strip directly out of the freezer, quickly run it under cool water, and get cooking. This recipe incorporates umami mushrooms and balsamic vinegar for bold flavor, but you could easily whip up a quick side salad to round out the meal.
Even though these steaks come straight from the freezer, this meal is ready in 20 minutes flat. You can't beat it.
2. Easy Keto Meatballs
Meatballs are an excellent freezer meal because they cook up so beautifully after being frozen. We recommend these easy keto meatballs for a low-carb option.
To make these meatballs, you'll combine simple ingredients like ground beef, eggs, Italian cheese, heavy whipping cream, and a bevy of spices. The blend of basil, oregano, parsley, and garlic builds in great Italian-inspired flavor.
For a make-ahead meal, store these meatballs in the freezer and cook them from frozen in your favorite sauce.
3. Make-Ahead Beef Enchiladas
Hearty and filling, these make-ahead beef enchiladas are bound to be a crowd-pleaser. Even better, you can prep a double batch and freeze one for later.
Assembly is easy with this freezer meal. Make your filling with ground beef, onion, garlic, sweet peppers, green chilies, black beans, and plenty of spices. Then, wrap it all tightly in tortillas. Freeze for later.
When you're ready to cook it, layer on some enchilada sauce and cheese, and bake until bubbly.
4. Perfect Top Sirloin from Frozen
Not yet convinced you can make a full steak dinner straight from the freezer? Here's another recipe: perfect top sirloin from frozen.
This frozen top sirloin recipe is a full meal, complete with gooey eggs and fresh broccoli. While you may think frozen steaks require a special cooking technique, they're pretty straightforward. Season them, sear them in oil, and baste liberally with butter.
You'll finish your steaks in the oven, along with your broccoli. So simple, so delicious.
5. Instant Pot Honey Lime Chicken
Ready for another mind-blowingly easy meal that comes straight from the freezer? This Instant Pot honey lime chicken recipe is the one.
You'll start by prepping your chicken ahead of time, combining olive oil, lime juice, lime zest, cayenne pepper, salt, pepper, and honey to make a marinade. Freeze all of it in sturdy freezer bags.
Ready for dinner? Pull out your bag and dump it all in the Instant Pot. It only needs about 10 minutes of pressure cooking. And P.S. This meal is Paleo-friendly.
6. Bacon, Potato, and Cheese Waffles
Freezer meals aren't just dinners. Breakfast is totally made easier with the addition of these bacon, potato, and cheese waffles.
To make your waffles, you'll combine hash browns, flour, baking powder, milk, eggs, cheese, and cooked bacon. Cook this mixture in your waffle maker, and you're set. You can eat a couple for breakfast that day and freeze the rest for easy, savory breakfasts throughout the week.
To reheat your waffles, toast them. That's it!
7. Perfect Pork Chops from Frozen
It doesn't stop with perfectly cooked steaks from frozen. In fact, you can also achieve perfect pork chops from frozen.
Once again, cooking your pork chops straight from the freezer is pretty straightforward. You'll just quickly run the pork chops under cool water, then season with salt and pepper and sear in oil. Add in some Italian dressing for bold flavor, and finish the pork chops in the oven.
Serve these perfect pork chops with a side that's equally as quick (fresh salad, maybe?) and you're in weeknight heaven.
8. Chicken, Broccoli, Bacon and Potato Bake
Here's a complete meal straight from the freezer: chicken, broccoli, bacon, and potato bake.
As the name suggests, you're tossing together a delicious, balanced combo of chicken, broccoli, bacon, and red potatoes. This bake is made extra indulgent thanks to the addition of heavy cream and cheese.
It's as easy as assembling the bake, freezing it with a tight cover of foil, and baking. Don't forget that final sprinkle of cheese!
9. Easy Ground Beef from Frozen
Ground beef is the base for so many quick, affordable weeknight meals—tacos, spaghetti sauce, you name it. It's only fitting that we show you how to make easy ground beef from frozen.
The key to cooking ground beef from frozen is a quick and easy method of searing, flipping, and scraping. You'll start by searing your hunk of frozen ground beef, scrape off the cooked beef, and flip it over. Repeat this cycle until your ground beef is cooked through, about 15 minutes.
10. Paleo Steak Kabobs
You can prep and freeze paleo steak kabobs for a delectable grilled dinner. That means less mess, and a delicious dinner in minutes.
To make these kabobs, you'll quickly marinate hunks of steak in olive oil, garlic, oregano, and thyme. Assemble your kabobs with alternating steak, onions, mushrooms, and bell peppers.
From here, you'll just freeze your kabobs for later. For this recipe, you'll want to thaw the kabobs before grilling.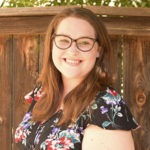 Courtney Hamilton is a writer and editor with over seven years' experience in journalism, blogging, communications, and other media. She has written for publications like PaleoHacks, PaleoPlan, The Center for American Progress, OC Weekly, and more.