Last Updated on May 4, 2022
Have you heard of the flexitarian diet, or wanted to try it? If you're looking for more opportunities to eat plant-based, but still want the flexibility to enjoy delicious meat and seafood, read on.
The flexitarian diet melds the words "flexible" and "vegetarian." It's exactly how it sounds. You'll enjoy vegetarian foods often, with moderate meat consumption.
We've broken down the essentials of the flexitarian diet, including:
What is the flexitarian diet?
What can you eat on the flexitarian diet?
The flexitarian diet vs. other diets
5 flexitarian recipes to get you started
If you're curious about this flexible approach to incorporating a more plant-based diet, read on.
What is the Flexitarian Diet?
The flexitarian diet allows for a flexible approach to vegetarian eating. This means you'll focus on a plant-based diet most of the time, with room to eat meat when it appeals to you.
The diet was created by dietitian Dawn Jackson Blatner, who authored the book, "The Flexitarian Diet" in 2010.
It's celebrated by many as a moderate and less restrictive diet, and therefore easier to stick to and stay healthy. For that reason, it may be a great option for people looking to try vegetarianism but still enjoy meat when they crave it.
This diet is flexible, so there are no strict calorie or macronutrient counts. Instead, you'll focus on some key principles, like:
Eat plant-based foods, like fruits, vegetables, legumes, and whole grains.
Get most of your protein from plant-based sources.
Eat fewer processed foods and limit added sugar and sweets.
Be flexible! Enjoy meat in moderation.
The diet is best paired with a regular exercise regimen, like 30 minutes of daily movement.
What Can You Eat on the Flexitarian Diet?
According to Dawn Jackson Blatner's "The Flexitarian Diet," there are five "flex food groups" in this lifestyle. They include:
Meat alternatives: beans, peas, lentils, nuts, seeds, tofu, eggs
Fruits and vegetables: berries, cherries, watermelon, peaches, kale, bell peppers, tomatoes, mushrooms, greens (the list goes on and on!)
Grains: barley, corn, millet, oats, quinoa, rice, wheat, pasta
Dairy: milk, cheese, butter, yogurt
Natural flavor enhancers: spices, oils, butter spreads, sweeteners, honey, chocolate, salad dressings, kinds of vinegar, and more
As a flexible diet, there isn't much that's off-limits. You'll want to stick to eating mostly plant-based dishes when possible, eat meat in moderation, and enjoy sweets and processed indulgences with the same moderation.
The Flexitarian Diet vs. Other Diets
There are a few diets with similar ideas and eating patterns to the flexitarian diet. Here's how they compare.
Vegetarian: The flexitarian diet takes cues from the vegetarian diet, with, of course, some key differences. Both diets emphasize plant-based foods, like fruits and veggies, whole grains, and legumes. In both diets, you can enjoy some animal products, like eggs and dairy products. The main difference? True vegetarians do not consume meat or seafood, ever. Flexitarians indulge in meat and seafood in moderation.
Vegan: Another plant-based diet, veganism is a far more strict when compared to the flexitarian diet. Both diets enjoy fruits, veggies, whole grains, and legumes. Vegans, however, exclude all meat and animal products/byproducts. This means no meat, fish, eggs, or dairy.
Mediterranean diet: The flexitarian diet and the Mediterranean diet are very similar. They both include a full gamut of food groups and emphasize plant-based eating, including foods like fruits and veggies, whole grains, legumes, nuts and seeds, olive oil, and more. The only difference is that the Mediterranean diet may include more lean meats and seafood than the flexitarian diet day-to-day, but that really depends on your personal eating habits.
5 Flexitarian Recipes to Get You Started
This complete meal in a bowl is satisfying and delicious, thanks to protein-packed (and unctuously runny) fried egg, crispy basmati rice, and savory kale. It's finished off with a simple but lightly spicy chili mayo. We could eat this all day.
By the way, you can absolutely add more protein to this dish. Seared salmon would be amazing if you're feeling it.
Who doesn't love a no-fuss breakfast the whole family can customize to their heart's content?
These individual frittatas are made up in individual muffin cups, allowing everyone to opt for their favorite mix-ins. Some great flexitarian options include broccoli, red peppers, cherry tomatoes, and mushrooms. Don't skimp on that final hit of chives! It adds so much flavor.
Onion rings are definitely an indulgence. If you'd like a flexitarian-friendly recipe that's a smidge healthier than the deep-fried original, opt for these. Here, dredged red onions take a trip to the air fryer to crisp up beautifully.
These are a delicious snack, side dish, or even topping for a burger—veggie or otherwise.
Looking for a flexitarian snack that will sate your sweet and savory cravings? A handful of these sweet and smoky mixed nuts will keep you full between meals, and keep your taste buds happy.
Assorted raw nuts join a spice blend of raw cane sugar, smoked paprika, and salt in this recipe. It also calls for you to mix in some crispy bacon at the end—you can do that for added succulence, or omit it. They're still an incredible snack!
6. Grilled Veggies with Aged Balsamic
These grilled veggies are vibrant, smoky, sweet, and a little bit tangy, thanks to the aged balsamic drizzle. They're everything you could ever want from a vegetable. We opt for quite the arrangement of veggies here, with red onion, asparagus, portobello mushroom, corn, Japanese eggplant, red bell pepper, and Cubanelle pepper.
You can serve these veggies as a side, or perhaps atop a hearty grain bowl with your preferred protein. Yum.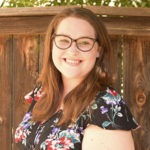 Courtney Hamilton is a writer and editor with over seven years' experience in journalism, blogging, communications, and other media. She has written for publications like PaleoHacks, PaleoPlan, The Center for American Progress, OC Weekly, and more.