Last Updated on March 3, 2020
Warm, spicy, and soul-satisfying, there are few meals as comforting as a bowl of chili.
There are also few meals with so many variations and recipes. Do you add beans? Ground beef or fork-tender chicken? Are vegetables allowed? Which spices do you use?
Every region has their own opinion on how best to prepare chili, but we're equal opportunity chili connoisseurs here. In fact, we even once made 50 gallons of chili and for the tenth annual Harvard Square Chili Cook-Off — and took home second place.
So, we feel like we know chili pretty well. On this list, you'll find all kinds of chili variations, like:
Quick beef and bean chili
Paleo, no-bean chili
Low-carb, keto-friendly chili
White chicken chili
20-minute Instant Pot chili
No matter which recipe you make, you'll be in for warm and comforting meal. Enjoy.
Quick Beef and Kidney Bean Chili
You may associate chili with cooking all day long, but this quick beef and kidney bean chili is every bit as hearty and delightful as the all-day kind.
You can make this bean and beef-filled pot in under an hour, then pile it high with your favorite toppings. This version is fairly classic, with all the familiar trappings like crushed and diced tomatoes, kidney beans, ground beef, onion, cumin, and chili powder.
This chili recipe packs plenty of spice, thanks to the addition of diced poblano peppers. Adjust the amount of poblano peppers (and chili powder!) to your liking.
Sunday Chili
For a warm, stick-to-your-ribs Sunday night dinner, give this Sunday chili a try. This especially hearty meal is thick, chunky, and just spicy enough.
How do you make this chili so thick and chunky? There are a few novel additions, which pack in flavor and texture. In this recipe, you'll find minced carrots, crisp bacon and multiple kinds of beans, in addition to the familiar standbys.
Once ready, you can add even more textural interest and flavor with toppings like avocado, cheese, sour cream, and even tortilla chips.
Leftover Turkey Chili
During the holiday season, you're bound to have some leftover turkey (or chicken) on hand. When that happens, transform your leftovers with this leftover turkey chili recipe.
A bit unconventional, this turkey chili still provides soul-satisfying comfort. In it, you'll find a tomato-based sauce, spiced with green chilies and aromatics like garlic paste. But it's the unique additions that set this turkey chili apart.
First, of course, is the turkey, which turns fall-apart tender in this rich sauce. Then, you'll enjoy lightly sweet butternut squash and creamy navy beans. All told, this recipe is quite possibly the tastiest way to transform leftover poultry.
Paleo Chili
Want to skip the beans in your chili? This Paleo chili has got you covered with a truly meaty meal.
In this recipe, you'll find a Paleo-approved blend of ground beef, Italian sausage (the spicy version is especially good here), and succulent bacon.
There are no beans in this recipe, but you won't miss them, thanks to an extra bold spice blend that includes dried oregano, ground cumin, paprika, dried basil, garlic powder, onion powder, and cayenne pepper.
Insta Chili
Looking for a chili recipe you can set and forget? This Insta chili requires very little prep, and cooks up in literal minutes thanks to the power of an electric pressure cooker.
While cook time is minimal, the Instant Pot draws out bold flavors with a blend of ground beef, beans, plenty of tomato, and fire-roasted chilies. The spice blend—with notes from garlic paste, chili powder, and cumin—ensures this 20-minute chili is anything but bland.
Paleo Slow Cooker Chili
Paleo or not, everybody loves a slow cooker chili recipe. This Paleo slow cooker chili is the perfect example.
Simple and straightforward, you'll love the ease of this recipe on a hectic weeknight. In addition to chili mainstays like ground beef and tomato, you'll also find carrots, celery, and jalapeno. The spice blend, too, is absolutely packed with flavor, thanks to a list of eight different spices!
As the recipe recommends, top this chili with crispy bacon and creamy avocado for even more flavor.
Slow Cooker White Chicken Chili
Have you ever tried white chicken chili? It's quite distinct from the typical ground beef and bean version, and this slow cooker white chicken chili is a great recipe to get started.
Instead of a tomato-based cooking liquid, this white chicken chili is creamy thanks to an immersion-blended puree of creamy white beans. Fork-tender chicken, diced green chilies, and a simple spice blend round out the meal.
This chili is especially delicious with garnishes like lime wedges, diced jalapeno, sour cream (or Greek yogurt), and diced avocado.
30 Minute Hearty Keto Chili
Low carb, no bean chili may seem a little tricky to track down, but you can't go wrong with this 30-minute hearty Keto chili.
This 30-minute keto meal is made with pantry staples, making it ideal for a quick weeknight meal (no shopping or preparation necessary). You'll primarily need ground beef, onion, green bell pepper, tomato paste, diced tomatoes, and some common spices like cumin and chili powder.
You can use this stovetop 30-minute recipe, or follow variations for the slow cooker and Instant Pot for set-it-and-forget-it meals.
Pro tip: Go ahead and reuse this chili in a keto-friendly omelet the next morning.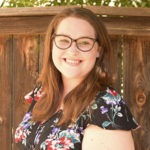 Courtney Hamilton is a writer and editor with over seven years' experience in journalism, blogging, communications, and other media. She has written for publications like PaleoHacks, PaleoPlan, The Center for American Progress, OC Weekly, and more.