Last Updated on September 29, 2020
Nothing beats a juicy, moist meatball tossed with some bright red marinara sauce and perfectly al dente spaghetti noodles. That dish is a classic, but meatballs are good for a whole lot more.
In fact, there are variations on meatballs on every continent. Meatballs are so ubiquitous, they can be traced back to multiple ancient cultures.
We're going to focus on the best ways to flavor and cook North American-style meatballs, including:
A brief history of the meatball

The best meatball cooking methods

How to mix up your meatball flavor repertoire

Our favorite meatball recipes
Read on for everything you ever wanted to know about meatballs.
Everything You Ever Wanted to Know About Meatballs
Who can we thank for the invention of the meatball?
We can't track down any one meatball mastermind, and meatball recipes can be found in ancient cultures the world over, including China, Rome, the Middle East, and Europe. Basically, people have been forming meat into bite-sized balls as far back in time as we can track.
Today, the humble meatball enjoys many variations throughout the world. There's the familiar spaghetti and meatballs, tossed with a vibrant marinara sauce. There are creamy and rich Swedish meatballs, or cumin-flecked Mexican albondigas, perfect for tossing in a comforting bowl of soup.
In the Middle East and South Asia, you'll find endless variations of kofta, a family of meatballs and meatloaf. And in Southeast Asia, you can enjoy meatballs (and fish balls!) in an array of soups.
Here in the U.S., meatballs are largely made with ground beef and ground pork—the combination of ButcherBox ground beef and ground pork might be the most perfect combination we've found. There are certainly meatball variations, including those made with ground chicken, venison, and even bacon. Throughout the world, however, you can enjoy a diverse range of "meatballs" made with fish, offal, and even vegetables and grain.
How to Cook Meatballs
In general, meatballs are pretty easy to prepare. You just combine your ingredients in a bowl, form the meatballs, and cook!
There are several ways to manage that last part—we'll break down pan-frying, baking, and slow cooking meatballs below.
Oh, and a quick note on meatball size. If you wonder how large your meatballs should be, the answer depends on how they're going to be served. If they're served as a standalone component, go big. Want to serve them atop spaghetti? A medium, two-bite ball works best here. If they're destined for soup, keep them small.
Pan-fry

If you're planning to cook your meatballs along with their sauce, pan-frying is the ideal method. To get started, form your meatballs according to your preferred recipe (check out some of ours below!). Heat a little oil in a skillet over medium heat, and fry your meatballs on every side until they're cooked through. Depending on the size of the meatball, this could take 15 to 20 minutes. From there, feel free to add them to your sauce and warm them for a few minutes before serving.

 
Bake
Want to skip the extra oil involved in pan-frying? Bake your meatballs—done well, this method is every bit as delicious as pan-frying. The key is to retain moisture by baking them until

just

done, so that they don't dry out. We recommend a 350

℉

oven for about 20 minutes, though this will vary with the size of the meatball. Toss these baked meatballs with your favorite sauce!
Slow Cooker
There's a novel way to cook up meatballs that requires little effort and almost no stove babysitting; it's ideal for hectic days or party prep. This method allows you to slow simmer your meatballs in their sauce until tender perfection. To get the best texture, first broil your meatballs for a few minutes. From there, dump them in the slow cooker with your preferred sauce, and cook it on low for 6 to 8 hours. If you need them sooner, set the slow cooker to high for 3 to 4 hours. 
The Best Ways to Use Meatballs
You've probably enjoyed many a plate of spaghetti and meatballs in your life, but their versatility doesn't end there. There are so many ways to enjoy meatballs, here are just a few:
Serve them with Italian marinara

Plop them in Mexican albondigas soup

Toss them in a rich and creamy Swedish sauce

Make them a sweet and sour-laced appetizer

Coat them in tangy BBQ sauce

Jazz up Vietnamese pho with beefy meatballs

Bake them in a saucy and uber-cheesy casserole

Make a meatball sandwich

Spike your meatballs with rice for "porcupine" meatballs
Our Top 4 Meatball Recipes
Packed with Greek-inspired flavor, these Mediterranean meatballs make for the perfect meal prep lunch item. You'll find the usual meatball suspects like ground beef, onion, and egg, but you'll also find bright Mediterranean flavors. You can thank the oregano, mint, garlic, and feta for that.
Hearty and rich, these sweet honey barbeque meatballs do not skimp on flavor. You'll form your Paleo-friendly and gluten-free meatballs with ground beef, almond flour, eggs, and spices like ground mustard, dried oregano, and onion powder. We haven't even touched the sauce, which is loaded with goodies like refined sugar-free tomato sauce, raw honey, cumin, and smoked paprika. P.S. That sauce is good for way more than meatballs—try it on chicken, pulled pork, or ribs!
When you need dinner on the table stat, reach for these easy meatballs. All you need is some ground beef, breadcrumbs, egg, parmesan cheese, milk, and a couple of seasonings. They bake up in 20 minutes and are uber-versatile. Toss them in your favorite marinara, glaze them with a store-bought BBQ sauce, or plop them in a quick soup!
Having trouble convincing your kid to eat their veggies? These hidden spinach meatballs should do the trick. They're loaded with comforting flavors your kid will love—think ground beef, garlic, parmesan, and breadcrumbs—but manage to pack in a healthy dose of spinach! Plus, they're super easy to make and come together in under 30 minutes.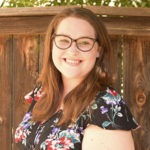 Courtney Hamilton is a writer and editor with over seven years' experience in journalism, blogging, communications, and other media. She has written for publications like PaleoHacks, PaleoPlan, The Center for American Progress, OC Weekly, and more.