Last Updated on February 25, 2020
There may be nothing more succulent than a heritage breed pork chop. Whether bone-in or boneless, these pork chops boast a rich and deep flavor.
This guide delves into the ins-and-outs of heritage breed pork chops, with a breakdown of the main differences between bone-in and boneless cuts, how to cook each, and recipes to get you started.
Read on so you can become a pork chop professional.
Bone-in and Boneless Pork Chops: What You Need to Know
Pork chops, whether boneless or bone-in, are cut from the rib section of the pork loin. They both typically feature a succulent, thick rim of fat as well as some rich marbling throughout.
The main difference between the cuts, of course, is the bone, which curves along the side of bone-in pork chops. This makes a difference in how best to prepare them, with boneless pork chops lending well to breading and being cooked by frying, grilling, and searing.
You can definitely grill and sear a bone-in pork chop, but it may take a bit longer. Generally, bone-in chops offer fuller flavor, while boneless chops offer quick-cooking convenience. 
Either way, pork chops are one of the best cuts of pork you can feature for a meal. Here are some of the best ways to prepare each.
How to Cook Pork Chops:
Bone-in and boneless pork chops cook up in much the same way, but cooking times may vary depending on the size and thickness of your chops. Here are some basic guidelines.
Grill:

To grill either a bone-in or boneless pork chop, preheat your grill and use tongs to rub down your grate with an oil-soaked rag. First grill your chops on the hottest part of the grate for about 6 minutes, rotating halfway. Flip your chop over and move it to a cooler part of the grill. Give it another 10 minutes, rotating every 2 or 3 minutes. It's done once it's reached an internal temperature of 145°F. Let it rest for at least 5 minutes, and dig in.

Sear:

Heat your preferred cooking fat in a heavy skillet, like cast-iron. Sear your pork chops for 2 to 3 minutes per side. Move the chops to the oven to finish cooking at 300°F until a meat thermometer in the thickest part reads 145°F. Let your chops rest for at least 5 minutes.

Roast:

Have you ever roasted your pork chops? Boneless pork chops take particularly well to this easy-to-do cooking method. In a 375°F oven, roast pork chops on a wire rack over a sheet pan. They'll take about 20 to 25 minutes, and require a 5 minute rest period once finished.
Recipes:
This simple grilled boneless pork chop recipe relies on the simple succulence of marbled pork, with an accompanying bright red pepper and basil romesco sauce.
All you have to do to make the pork chops is season them liberally with salt and pepper, then grill them on an oil-soaked grill.
While they grill, you can make your romesco sauce by combining almonds, roasted red peppers, fresh basil, garlic, roma tomatoes, red wine vinegar, olive oil, and a sprinkle of salt and pepper. Pulse it all in a food processor then spoon it atop your chops for a light but filling meal.
These breaded and pan-fried parmesan pork chops prove the ideal use of boneless pork chops. The whole meal comes together in 40 minutes flat, proving the convenience of boneless chops once again.
You'll first sprinkle salt and pepper on your pork chops, dredge them in egg, then bread them in a parmesan and Italian breadcrumb mixture. Pan-sear them in olive oil, then finish them off in the oven for a few minutes.
To make the cherry tomato vinaigrette, combine cherry tomatoes, shallots, olive oil, and red wine vinegar in a saucepan. Serve warm vinaigrette atop the pork chops and sprinkle with fresh chives.
What's the best way to ensure tender and juicy pork chops? Brine them in a combination of salt, honey, apple cider vinegar, whole black peppercorns, rosemary sprigs, and water.
You'll combine all those ingredients in a saucepan, brine the chops overnight, then pan-sear them in ghee, shallots, butter, and rosemary.
Serve the pork chops with a fresh apple and arugula salad, complete with blue cheese, red onions, pecans, and celery. Top it all off with a simple Dijon vinaigrette.
Ready for the world's easiest pork chops? This recipe works for bone-in and boneless chops alike.
Salt and pepper your pork chops, then sear them in ghee quickly. Remove them from the pan and add garlic, rosemary, and lemon slices. Deglaze the pan with lemon juice and honey, then return the chops to the pan to baste them.
This all comes together in about 35 minutes, making it the perfect quick and easy weeknight meal.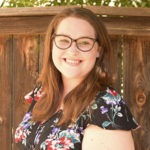 Courtney Hamilton is a writer and editor with over seven years' experience in journalism, blogging, communications, and other media. She has written for publications like PaleoHacks, PaleoPlan, The Center for American Progress, OC Weekly, and more.