Last Updated on January 24, 2020
Ornate, elaborate steak dinners are impressive, but the truth is, a quality steak requires very little to make it great. Often, a sprinkling of salt and pepper is all it takes.
These recipes take a minimalist approach to various cuts of steak, from flank steak to ribeye, from NY strip steak to ranch steaks and more. Every steak recipe uses only a handful of ingredients, and, sometimes, just little more than salt and pepper to whip up a truly delicious meal.
We're not counting the seasonings and ingredients that go into the side dishes that accompany these steaks but feel free to whip those up for a sensational accompaniment to your meal. Or stick to the steak recipes and go with an uber-simple side salad or roasted veggie dish. You can't go wrong, even with just a little salt and pepper.
Cilantro Lime Hickory Grilled Flank Steak
Flank steak is perfect for fajitas, tacos, and other Latin-inspired meals, and this cilantro lime hickory grilled flank steak is no exception.
While loaded with plenty of acidity and zest, you'll only need a handful of ingredients to grill up these minimalist strips of steak. Limes, cilantro, garlic, olive oil, and a quick sprinkling of salt and pepper make for a quick marinade, while grilling the flank steaks atop hickory wood chips imparts even deeper, smoky flavor.
With such a quick marinade, you might be surprised that these cook up in minimal time, too. We're talking 20 minutes flat.
One Pan Smoky Ribeye with Sweet Potato Hash
Sometimes, you let the side dishes shine while the protein gets the minimalist treatment, like in this one pan smoky ribeye with sweet potato hash.
To make the steaks themselves, all you'll need to do is season them with smoked salt and pepper. Sear them quickly with a little olive oil, then baste them in butter for 30 seconds. That's all it takes for deliciously simple steaks.
The side dish, on the other hand, features a medley of flavors and textures — so don't worry about growing bored. You'll enjoy a hash of sweet potatoes, Brussels sprouts, cashews, dried cranberries, onions, garlic, and a sprinkling of tangy feta cheese.
Pan-Seared Top Sirloin Steaks with Bacon and Brussels Sprouts Hash
Have you ever made steaks with nothing more than salt and ghee? That's what happens in this pan-seared top sirloin steaks with bacon and Brussels sprouts hash recipe.
While there are only two ingredients involved in prepping these top sirloin steaks, there is a tiny bit of technique. You'll first pat your steaks dry, salt them liberally, and let them sit uncovered in the fridge overnight. Be sure to let your steaks come to room temperature before cooking them up for about 30 minutes on the countertop.
All that's left is to sear your steaks quickly in ghee, and to set them aside for a quick rest.
While the steak itself is prepared with minimal ingredients, the bacon and Brussels sprouts hash takes the opposite approach, loading up on potatoes, bacon, Brussels sprouts, onions, mushrooms, vinegar, smoked paprika, salt, and pepper.
New York Strip Steak with Almond Roasted Cauliflower
Everything about this NY strip with almond roasted cauliflower — from the steaks to the side dish — is minimalist.
For the NY strip steaks, all you have to do is season them simply with salt and pepper, quick-sear them, and baste them in a pad of butter. Finish them off in the oven, and you're golden.
Golden like the almond roasted cauliflower, that is. To make the simple side dish, combine cauliflower florets with curry powder, Marcona almonds, olive oil, and salt and pepper. Roast them until their crisp and delicious.
Pepper-Crusted Filet with Bacon Cider-Braised Red Cabbage
Sometimes, all your steak needs is a little coarsely ground pepper, as is the case in this pepper-crusted filet with bacon cider-braised red cabbage.
These hearty, tender rounds of filet mignon are simply crusted in a coarsely ground pepper medley and seasoned with salt, then seared in your favorite cooking fat. They're finished off in the oven in minutes then set aside for a quick rest.
If you'd like to make the braised red cabbage side dish, all you'll need are some onions, red cabbage, apple cider, apple cider vinegar, and some crisp bacon.
Garlic-Crusted Ribeye with Smoky Hazelnut Scalloped Potatoes
If you're craving just a little more than salt and pepper on your steak, reach for this garlic-crusted ribeye with smoky hazelnut scalloped potatoes recipe.
To make the steaks, all you need is garlic, ghee, olive oil, salt, and pepper. You'll first roast your garlic to bring out its natural sweetness, then make a quick paste of garlic and ghee in the food processor.
From there, sear your steaks, then coat them in that heavenly garlic paste and finish them off in the oven.
If you're in search of a comforting, indulgent side dish, whip up the hazelnut scalloped potatoes, too. You'll just need some Yukon gold potatoes, hazelnut milk, smoked paprika, salt, pepper, pancetta, bacon, hazelnuts, and flour.
Super Easy Ribeye Roast with Mushrooms and Eggplant
Eat your steak in roast form with this super easy ribeye roast with mushrooms and eggplant recipe. To make the roast, you'll still only need a minimalist line-up of ingredients!
The ribeye roast calls for a quick and simple rub, including salt, garlic powder, onion powder, paprika, and olive oil.
The roast spends a good bit of time in a low-temperature oven, freeing you up to do whatever you'd like — maybe making a quick mushroom and eggplant side dish?
If you'd like to make this flavor-packed veggie side, just combine mushrooms, Japanese eggplants, garlic, shallots, thyme, parsley, olive oil, salt, and pepper. Roast them and, when finished, sprinkle with some vinegar for acidity.
Honey and Sea Salt Ranch Steaks with Rainbow Carrots
Honey on your steak? It works, we swear. This honey and sea salt ranch steaks with rainbow carrots is simple and sweet, literally.
To make the ranch steaks, all you'll need is to coat the steaks with some raw honey, coarse sea salt, and pepper. Let the flavors soak in for an hour in the fridge, then let them come to room temperature before grilling them quickly. You can pan-sear them too if you'd like.
The rainbow carrots side dish is colorful but relatively simple to make, too. All you'll need are some rainbow carrots, thyme, garlic, orange zest, ground coriander, raw honey, olive oil, sea salt, and pepper.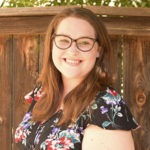 Courtney Hamilton is a writer and editor with over seven years' experience in journalism, blogging, communications, and other media. She has written for publications like PaleoHacks, PaleoPlan, The Center for American Progress, OC Weekly, and more.