Last Updated on November 30, 2021
The flexitarian diet is just what it sounds like: a more flexible approach to vegetarian eating. This looks different for everyone who follows the lifestyle, but in general, it means eating more veggies while being mindful of your meat consumption. Since the first meal of the day is typically loaded with meat and dairy, this guide will make meal planning a breeze with ingredient suggestions and a few easy flexitarian breakfast recipes to try at home.
What Does a Flexitarian Breakfast Include?
Flexitarian diets are health-focused, so most people try to limit processed foods and added sugars in addition to animal products. Still, the idea is to maintain a realistic eating plan, so people often include high-quality meat like grass-fed beef and free-range, organic chicken on occasion to round out their meals.
Here are some great flexitarian breakfast foods to incorporate into your diet:
Fruits (like berries, apples, peaches, cherries)
Starchy vegetables (like potatoes, sweet potatoes, corn)
Non-starchy vegetables (like spinach, carrots, Brussels sprouts, bell peppers)
Oats
Nuts and seeds
Organic dairy
Non-dairy milk
Free-range eggs
Nut butters
Tofu
Tempeh
High-quality meat (like grass-fed beef, free-range chicken, or humanely raised pork)
Now that you know what ingredients can be incorporated into the diet, it's time to explore some easy flexitarian breakfast recipes that are easily customizable to suit your tastes.
7 Flexitarian Breakfast Recipes to Try
Individual Frittatas
When you've got many palates (and dietary preferences) to please, reach for these individual frittatas. They're perfect for a flexitarian breakfast because they're easily made with or without meat.
These individual frittatas can be loaded up with vibrant veggies like broccoli, red peppers, cherry tomatoes, and mushrooms. If you're feeling bacon or breakfast sausage, go ahead and add it. Each little egg cup is delicious without meat, too.
This recipe is also great for kids, who can customize their own corner of a muffin tin to their heart's content.
Carrot Halwa Oatmeal
Do you crave a slightly sweet start to your morning? This flexitarian-friendly carrot halwa oatmeal has spiced carrot cake vibes, and we're here for it.
Unlike carrot cake, this bowl of oatmeal is packed with nutritious ingredients, like old-fashioned oats, grated carrots, chopped pistachios, and plenty of warming spices. Instead of sugar, the recipe calls for date paste, which delivers a delightfully caramel-like flavor. You can finish this oatmeal off with an indulgent drizzle of sweetened condensed milk, or keep it simple with coconut or almond milk.
Did we mention this oatmeal is ready in just 10 minutes? Sold.
Shaved Asparagus and Frisee Salad with a Warm Bacon Honey Vinaigrette
Want a beautiful way to start your morning? This shaved asparagus and frisee salad with a warm bacon honey vinaigrette is crisp, vibrant, and a bright alternative to heavier breakfasts.
You'll find a bevy of fresh veggies like shaved asparagus, frisee lettuce, and baby spinach. The warm bacon honey vinaigrette makes this a satisfying start to the day, with bacon, white wine vinegar, lemon juice, honey, and a pinch of salt and pepper.
If you'd like to forgo the meat in this meal, sub out the bacon and resulting bacon fat for olive oil in the warm vinaigrette.
Curried Tofu Scramble
Some flexitarians prefer to incorporate more plant-based proteins into their diet. If that's your preference, you might love this curried tofu scramble in the morning.
Extra-firm tofu that's been pressed and drained makes a great stand-in for eggs in this scramble, complete with lots of colorful veggies. You'll also find onion, red pepper, mushrooms, spinach, and green onions in the mix.
The curry spice blend is what sets this meal apart, featuring curry powder, cumin, and garam masala, among other spices. The unique addition of black salt gives the tofu a distinct "eggy" flavor, but you can use tamari in a pinch.
Maple Orange Bread Pudding French Toast
Here's a decadent flexitarian breakfast: maple orange bread pudding French toast. This is the perfect solution to leftover croissants that have gone stale.
While indulgent, this recipe's ingredient list is simple. You'll need stale croissants, eggs, milk (any kind will do), maple syrup, orange zest, a pinch of salt, and cinnamon. You'll first make a custard, then throw cubed pieces of croissant in to soak up that flavorful mixture. Let it bake, and you'll have bread pudding.
You could stop here, or you could throw the bread pudding in your fridge overnight. The next morning, slice it and pan-fry it to golden perfection. Now you have a truly unreal bread pudding French toast.
Smashed Avocado Toast with Poached Egg and Harissa
This smashed avocado toast with poached egg and harissa is a wholesome, quick breakfast with some staying power. Plus, fiery harissa and runny eggs are a match made in heaven.
This meal takes just minutes to prepare. Pop some good bread in the toaster, poach the egg, and mash your avocado with some spices. You'll assemble the perfect piece of avocado toast, then drizzle on however much spicy harissa you please.
Waffle Maker Hash Browns
These waffle maker hash browns are so crispy and delicious, you'll wonder why you haven't made potatoes in your waffle maker all along.
There isn't much to this recipe. Simply toss shredded potatoes with salt and pepper, spray your waffle maker generously, and place a baseball-sized mound of potatoes in the waffle maker. Let it do its work. That's it!
These crispy hash browns can be paired with so many delicious items for a complete breakfast. Try them with a breakfast salad, or a side of eggs and fruit.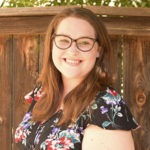 Courtney Hamilton is a writer and editor with over seven years' experience in journalism, blogging, communications, and other media. She has written for publications like PaleoHacks, PaleoPlan, The Center for American Progress, OC Weekly, and more.