Last Updated on August 26, 2022
Pork chops occasionally get a bad rap: Too easily, they are overcooked, making them bone-dry and flavorless. However, these heritage breed pork chop recipes are anything but.
There are a number of ways to ensure a juicy, succulent pork chop, whether you're using bone-in or boneless chop recipes. You can brine your pork chops beforehand, locking in juices, or opt for a thicker chop when using methods like oven-roasting.
Whatever route you choose, you'll love these quick and easy dinner recipes for pork chops; the first time you make them, each will likely become your new favorite. They're ideal for a quick weeknight meal, and they are packed with flavor.
Honey Lemon Pork Chops
These honey lemon pork chops really couldn't be any simpler to put together, and they only require a total of 35 minutes in the kitchen.
In addition to some pork chops, you'll just need lemon, honey, garlic, ghee, rosemary, salt, and black pepper. You don't even have to turn on the oven: These pork chops come together in one pan on the stovetop. We're talking a one-pan, 35-minute pork chop meal with just a handful of ingredients.
Parmesan Pork Chops with Cherry Tomato Vinaigrette
Are you a fan of chicken parmesan? Mix things up with this lighter pork-based version the whole family will enjoy. These parmesan pork chops with cherry tomato vinaigrette are loaded with bright flavors, thanks to the tangy cherry tomato vinaigrette.
The tomato vinaigrette comes together with just a handful of ingredients, including cherry tomatoes, shallots, olive oil, red wine vinegar, and chives. These oven-baked pork chops are breaded in breadcrumbs and parmesan cheese, but they're easily made Paleo by omitting the breading.
Smothered Pork Chops
When a comfort food craving strikes, fire up a cast-iron skillet on the stovetop and make these one-pan smothered pork chops.
Thick, bone-in pork chops get smothered in a healthy, dairy-free creamy mushroom sauce, complete with mushrooms, onions, coconut cream (or heavy cream if you're not dairy-free), coconut milk, basil, thyme, and rosemary.
Pro tip: Serve with mashed potatoes (or cauliflower for a Paleo version) to soak up all that delicious sauce.
Grilled Boneless Pork Chops with Red Pepper Romesco
If you're looking to highlight the true flavors of heritage breed pork, this grilled boneless pork chops with red pepper romesco recipe is the one for you.
Boneless pork chops are simply seasoned with olive oil, salt, and pepper, then grilled quickly (we're talking 15 minutes cook time, tops.) A vibrant red pepper romesco accompanies the chops. This romesco — a nut and pepper-based sauce — features almonds, roasted red peppers, fresh basil, garlic, Roma tomatoes, red wine vinegar, olive oil, salt, and black pepper.
This chunky sauce would taste amazing on anything, but grilled pork chops prove a perfect canvas.
Apple Cider Brined Pork Chops with Cabbage and Apples
If you've never brined pork, we're telling you now it's the solution to all your overly dry pork woes. These cider brined pork chops with cabbage and apples start with an apple cider brine, complete with, of course, apple cider, thyme, bay leaves, garlic, and salt.
After brining for four to six hours in the fridge, these chops cook up quickly in the oven. A simple topping of sautéed cabbage, sweet apples, onion, salt, black pepper, apple cider, and ghee completes this succulent oven-baked pork chop dinner.
Grilled Pork Chops with Stone Fruit Slaw
Pork chops and applesauce are a classic combination, but these grilled pork chops with stone fruit slaw up the ante with some peaches, plums, and apricots.
These pork chops are seasoned simply with salt, coriander, cumin, and paprika before gracing the grill. You can also sear them stovetop with your preferred cooking fat.
The zesty accompanying stone fruit slaw comes together quick, with matchsticks of peaches, plums, apricots mingling with chipotle powder, lime zest and juice, and salt.
Rosemary Brined Pork Chops with Cider Mustard Vinaigrette
Once again, brine helps ensure a juicy, never-dry pork chop. Brine these rosemary brined pork chops with cider mustard vinaigrette while you're at work, then cook them up quickly when you get home.
The brine is a simple combination of salt, honey, apple cider vinegar, whole black peppercorns, rosemary, and water. Once brined, all the pork chops need are cooking fat, shallots, rosemary, salt, and black pepper.
Of course, a cider mustard vinaigrette-dressed side salad doesn't hurt, especially when it includes apple, arugula, celery, pecans, blue cheese, and red onion.
Creamy and Smoky Chipotle Pork Chops
Skillet-cooked pork chops get topped in a Paleo and Whole30-compliant creamy chipotle sauce in this creamy and smoky chipotle pork chops recipe.
The chops are rubbed with a flavorful blend of chili powder, paprika, cumin, chipotle chili pepper spice, sea salt, and garlic. Then, a creamy, smoky sauce comes together with just coconut milk, chipotle chili pepper spice, liquid smoke, and cilantro.
Finish your pork chops with a bit of lime juice and chopped cilantro, and you're in for a spicy, comforting, but healthy meal.
Bacon and Asiago Stuffed Pork Chops
Do you have these four ingredients in your kitchen? Boneless pork chops, Asiago cheese, onions, bacon. If so, you're well on your way to whipping up these simple yet decadent bacon and asiago stuffed pork chops.
All you'll have to do is cook up some bacon and combine it with some onion and Asiago cheese. Stuff the whole thing in your pork chops, maybe throw a liberal dash of salt and pepper on each and grill away until golden brown.
Rosemary Garlic Pork Chops
If you're looking to cook your pork chops in the oven, these garlic-rosemary pork chops are the ideal recipe. Opt for thicker, bone-in chops, which won't overcook and become dry in the searing and oven-baking process.
This is one easy recipe to flavor your chops simply, with just salt, black pepper, minced rosemary, garlic, butter, and olive oil. Nevertheless, this baked pork chops recipe will deliver juicy, flavorful, and succulent pork chops every time.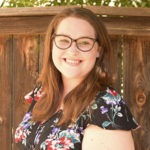 Courtney Hamilton is a writer and editor with over seven years' experience in journalism, blogging, communications, and other media. She has written for publications like PaleoHacks, PaleoPlan, The Center for American Progress, OC Weekly, and more.