Last Updated on February 19, 2021
It's almost St. Patrick's Day. And while many people usually associate celebrations of Ireland's patron saint with pints of Guinness, glasses of whiskey, and other potent potables, traditional Irish cooking (or the Americanized take on it) is also a central element of enjoying St. Pat's Day.
If you're like many Americans, you might attempt to cook up some delectably tangy and succulent corned beef brisket. As you should.
But if you'd like to mix things up, or incorporate several Irish-inspired recipes, this menu may be for you. On it, you'll find St. Patrick's Day-worthy appetizers, entrees, side dishes, and even a dessert cocktail that makes the perfect nightcap.
We've included recipes like
Mini shepherd's pies
Overnight corned beef brisket (of course)
Gluten-free Irish beef stew
Paleo colcannon
Gluten-free Irish soda bread
And more!
Just a quick note: Nobody will argue these are all authentic representations of the food classically enjoyed in Ireland. They are, however, fun and inspired by Irish and Irish-American eats. Happy St. Patrick's Day!
Appetizers
Mini Reuben Appetizers
The Reuben sandwich may be associated with Jewish delicatessens, but these mini Reuben appetizers make great use of that distinctly Irish-American corned beef. And if you're making a big corned beef brisket, you might as well put it to good use.
Small slices of rye bread join juicy corned beef, tangy slaw, creamy Swiss cheese, piquant thousand island salad dressing, and a sweet pickle for garnish.
Serve these bite-sized Reuben appetizers before your main dish at your St. Patrick's Day gathering.
Mini Shepherd's Pies
In Irish, shepherd's pies are called pióg an aoire. These mini shepherd's pies take the classic version and turn them into ever-poppable bites.
These mini shepherd's pies are unique in that they use biscuit dough as a base, which is necessary to contain all that delicious filling and creamy mashed potato topping.
The ground beef filling also features mixed veggies and a simple but flavorful blend of apple cider vinegar, ketchup, and salt. An additional bit of shredded cheese makes these bites even more scrumptious.
Entrées
Easy Overnight Corned Beef Brisket
What would a St. Patrick's day menu be without corned beef? We recommend this easy overnight corned beef brisket to get all the prep work done the night before.
For a truly flavor-packed corned beef, this recipe relies on an overnight dry rub. In it, you'll find kosher salt, sugar, cinnamon, coriander, and ground black pepper. After that rub soaks in all night, you'll rinse it before starting the uber-easy cooking process.
Just put your brisket in a large pot with water, carrots, potatoes, onions, and cabbage. Oh, and an additional sprinkle of coriander and cinnamon. Simmer for 90 minutes, and let it all rest in the pot for an additional 30 minutes. Then, platter all that goodness and dig in.
Gluten-Free Irish Beef Stew
Not feeling corned beef this year? This hearty, gluten-free Irish beef stew is just as satisfying.
While traditional Irish stew is made with wheat flour, this recipe is easily made gluten-free with simple substitutions, like buckwheat flour. This recipe also calls for dark beer, so make sure yours is gluten-free if you're concerned.
In this recipe, you'll find stew beef (use whichever kind you have on hand), onion, carrots, red potatoes, and purple top turnips. There's also some bacon for good measure (and good flavor).
This stew cooks all day in the slow cooker, and the results are heavenly.
Side Dishes
Paleo Colcannon
Here's a modern take on an Irish favorite: Paleo colcannon. Yes, it's a great, festive side dish for St. Patrick's Day, and it's Paleo-friendly.
Colcannon is a traditional Irish dish, made with mashed potatoes and greens like kale or cabbage. Not only is this version festive, but it's also uber-easy to prepare. Instead of mashed potatoes, this Paleo version opts for mashed cauliflower, kale, and succulent bacon.
This makes an excellent side for both corned beef and cabbage, and our Irish stew. You can't go wrong.
Gluten-Free Irish Soda Bread
While most soda breads use wheat flour, this gluten-Free Irish soda bread cuts it out, so you can dig in if you're avoiding gluten.
Ireland features many different iterations of soda bread, which contains no yeast and instead relies on baking soda as a leavening agent. It is considered a type of quick bread. In this version, wheat flour gets subbed out for an all-purpose gluten-free flour mix.
As a quick bread, Irish soda bread is pretty simple to throw together. Some varieties (including this one) incorporate currants or raisins for a hint of sweetness. You can include or omit them, depending on your mood.
Once again, we'd serve this hearty loaf alongside corned beef cabbage or Irish beef stew. Your choice.
Dessert Cocktail
Irish Coffee
Finish the meal off right with a sweet, boozy mug of Irish coffee. You'll need only a handful of ingredients to pull this off.
This coffee cocktail incorporates fresh-brewed coffee, sugar, brown sugar, fresh whipped cream, and this is key, Irish whiskey. Just whisk in sugar and whiskey into your mug of coffee, and top it with whipped cream.
P.S. If it's a touch late to be drinking coffee, go ahead and use decaf.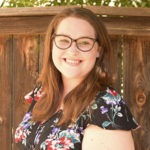 Courtney Hamilton is a writer and editor with over seven years' experience in journalism, blogging, communications, and other media. She has written for publications like PaleoHacks, PaleoPlan, The Center for American Progress, OC Weekly, and more.