Last Updated on April 16, 2021
If you've never experienced the pure joy of the cut of beef known as steak tips, this is the time to start. The uber-tender hunks of steak are convenient, flavor-packed, and work well in a variety of preparations. You'll never grow bored with the options.
Try them skewered and grilled, seared, or braised. Thanks to the bite-sized nature of this cut of meat, they're convenient for quick meals. There's a variety of ways to cook them; most commonly, they are marinated in red wine, brown sugar, Worcestershire sauce, or soy sauce. Or, some combination of all those flavors.
Read on for a breakdown of steak tips origins, how to prepare them perfectly every time, and a few easy recipes to get you started.
What are Steak Tips?
If you haven't heard of steak tips, you're probably not from New England. The regional specialty is exactly what it sounds like: Tips of sirloin steak, cut into bite-size pieces that are perfect for grilling, skewering for kabobs, or sautéing quickly in your favorite sauce.
Steak tips are most often cut from the sirloin, but they can be cut from any part of the cow. These premium steak tips are robust and meaty thanks to the varied tender steaks they're cut from, like tri-tip, flank steak, coulotte, and, of course, sirloin.
We've already discussed the most popular ways to prepare steak tips, but thanks to their tender texture, they also work well in braises, soups, and stews. Think of them as the super-convenient, flavor-packed cut of beef you can incorporate into your next meal.
How to Cook Steak Tips
Steak tips are versatile; they work well in so many different preparations, so you'll never feel bored if you keep some on hand. Here are a few of our favorite ways to prepare them:
Marinate
If you're skewering your steak tips for the grill, or if you're sautéing them on the stove, you'll want to use a marinade that ensures maximum tenderness. Use something acidic, like tomato or lemon, to tenderize the meat. Many great marinades only need a few ingredients. Most of them you probably have on hand, such as balsamic vinaigrette.
Grilling
One of the best ways to cook steak tips is directly over the high heat of the grill. But another popular way to cook them is to skewer your steak tips for easy grilling. First, soak your skewers for 30 minutes to keep them from burning. Preheat your grill and ensure the grill surface is extremely hot before you start cooking. Use tongs to rub the grill down with an oil-soaked rag. From there, you can grill your steak tips at a 45° angle on the hottest part of the grate. They'll only take about five minutes a side, so rotate them 90° every two minutes or so. They're done when they reach an internal temperature of 130°F, and they rest for eight minutes or so.
Braising
 A Dutch oven is the preferred vessel for braising your steak tips. You'll want to get a good crust by searing the steak tips with some olive oil or other cooking oil in the Dutch oven, then deglaze the pan with your braising liquid. From there, submerge your steak tips halfway with the liquid and simmer on low for a few hours, covered. You can also transfer them to the oven for this part. Let them rest in their juices for 30 minutes, so that they lock in flavor.
Searing
This is one of the fastest ways to prepare steak tips. Just heat up some oil in a heavy pan (like a cast-iron skillet), and sear your steak tips for two to three minutes a side, until they reach an internal temperature of 130°F. Give them a rest for eight minutes, then toss them in your favorite sauce for an easy dinner.
Steak Tip Recipes
Grilled Sirloin Tips with Coffee-Bourbon Barbecue Sauce
Ready to skewer some sirloin steak tips for grilling? Try this barbecue sauce-laced recipe, which features unique flavor notes from coffee and bourbon.
This sauce is easy to prepare and tastes so much better than anything you can get in a bottle. Simply combine garlic, onions, blackstrap molasses, brown sugar, sherry vinegar, brewed coffee, and bourbon in a saucepan. Let that mixture reduce by half, then stir in some tomato sauce for a velvety texture.
From there, you'll marinate your steak tips quickly in the sauce, then grill them. Brush any remaining sauce on at the end for a truly luscious meal.
Do you want dinner on the table in under 20 minutes? Opt for this pan-seared steak tip recipe, which coats tender hunks of steak in a sweet and savory Korean barbecue sauce.
You'll have to prep the easy sauce the night before for overnight marinating, but from there, this recipe comes together in minutes.
To make the sauce, combine maple syrup, Tamari, sesame oil, mirin, garlic, grated ginger, and chili paste in a saucepan. Simmer for eight minutes—that's it!
Marinate your steak tips in half the sauce overnight, then sear them and coat with the remaining sauce. These pair wonderfully with stir-fried veggies and rice.
Orange Rosemary Sirloin Tips with Broccoli Rabe
This flavorful steak tip recipe cooks up in 15 minutes thanks to the speedy pan-searing method. The sauce combines sweet orange juice and zest with herby rosemary and spicy jalapeno for a kick.
You'll want to marinate the steak tips in the tenderizing sauce for at least five hours, or overnight. From there, of course, they'll sear uber-fast. Serve these alongside a simple broccoli rabe side, flavored with lemon juice and garlic.
Hearty Beef and Wild Rice Soup
Finally, we offer a slow-braised method of preparing steak tips with this hearty soup.
While heavy vessels like Dutch ovens are the traditional route for braising meat, this recipe relies on the slow cooker, which makes things super easy and low-effort.
To make this soup, just dump sirloin steak tips, wild rice, beef stock, diced tomatoes, sliced carrots, sliced celery, green beans, diced onion, fresh thyme, bay leaf, salt and pepper. Let it go for eight hours on low, and enjoy warm, comforting soup!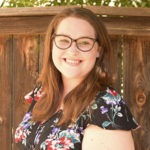 Courtney Hamilton is a writer and editor with over seven years' experience in journalism, blogging, communications, and other media. She has written for publications like PaleoHacks, PaleoPlan, The Center for American Progress, OC Weekly, and more.