Last Updated on July 6, 2021
Burgers are an enduring classic. They're summer cookout staples, and while you can prepare them on the stove-top or in the oven, we think the grill is the ideal tool when warm weather hits.
This guide details the best ways to make burger patties, from custom meat blends to meat-to-fat ratios, as well as seasonings and accouterments.
We'll also delve into tips and tricks for cooking burgers on the grill, as well as provide you a few great burger recipes to use as a jumping-off point.
So, grab the spatula and fire up either the charcoal grill or gas grill to whip up some perfect burgers!
How to Make The Best Burger Patties
While you can make a burger patty out of virtually any meat you can grind, there are a few cuts well-suited to the task. Here, we detail three of them: Grass-fed ground beef, bacon, and ground pork.
Grass-fed ground beef alone can make a fantastic burger with little more than salt and pepper.
When grilling, opt for ground beef with a fattier meat-to-fat ratio, as the open flame can withstand the melting fat — although you might get a few flare-ups here and there. The extra fat content also lends the meat an excellent exterior char, and, as we all know, fat is the flavor.
ButcherBox ground beef features a meat-to-fat ratio of 85 percent meat and 15 percent fat, meaning it offers a happy medium for either grilling or pan-searing. It's also ground from some of the most flavorful portions of the cow, like the sirloin and chuck.
Ground beef is the classic choice for a cheeseburger, and it makes for an excellent patty all on its own. If you'd like to experiment further, you can mix ground beef and ground pork which can work together in harmony to create succulent, juicy patties. Bacon can also be blended into any ground meat for extra richness and flavor.
How to Season Your Burger
There are as many ways to season a burger and dress it up as you can count. Here are a few of our favorites.
Simple
A quick sprinkle of kosher salt and black pepper, paired with high-quality ground chuck or ground sirloin, is all it takes to produce a simple yet delicious patty. There's no shame in this simple preparation, and you may prefer it if you're a bit of a burger purist.
Flavorful Burger Blend
For a bit more taste, make a spice blend with salt, pepper, paprika, garlic powder, onion powder, and cayenne pepper to taste. Think of this as steak seasoning for your burger. If you'd like, a few dashes of Worcestershire or coconut aminos will add a savory element.
Bulk It Up
Do you believe in the mantra "more is more?" Then load your burger up with more than just spices and herbs. Try caramelizing onions and incorporating them into your patty blend, mincing fresh garlic and mixing it in, or even stuffing your burger with ooey-gooey American cheese or cheddar.
Firing Up the Grill
Burger patties take well to many cooking preparations: You can pan-fry them in a roaring hot cast-iron skillet, bake them in the oven for a lighter approach, or grill them over an open flame. Let's talk about that last method.
Fortunately, burgers cook up on the grill quickly and easily. To start, preheat your grill. You'll want to wait until the grill surface is uber-hot, then rub it down with an oil-soaked rag. Use a pair of tongs to grip the rag.
Form six-ounce patties out of your favorite blend of ground meats and seasonings, then grill them for roughly four minutes a side, rotating 90 degrees every two minutes. This is to ensure the meat cooks evenly.
Cook your patties to an internal temperature of 120°F, or higher if you use ground pork. Let them rest for a good 8 minutes for a perfectly juicy burger.
Recipes
Here is an easy burger recipe that will be your go-to for all summer cookouts. In just five minutes, this recipe will help you make burgers that will amaze your friends and family?
Our simple recipe for making a mouth-watering cheeseburger with only three(-ish) ingredients: Salt, paprika, and garlic powder.
Don't forget the cheese and ButcherBox ground beef!
If you're looking to try out a blend of ground beef and bacon in your patties, this is the recipe for you. The patties themselves come together with ground beef, finely chopped bacon, and a dash of black pepper.
Dress your burgers up further with grilled avocado and spicy chipotle lime mayonnaise. Top with extra-crispy bacon to really drive home the richness.
These burgers are Paleo-friendly if you use Paleo buns or lettuce leaves, or stick with a classic sesame seed hamburger bun if you'd like.
These grilled burgers pack in flavor with patties made from ground beef, fresh basil, eggs, sea salt, black pepper, and minced garlic. They're hearty and delicious, thanks to those extra additions.
Top your burgers with crispy bacon, avocado wedges, red onion slices, and a creamy homemade ranch. You can serve them with any bun you'd like – this burger includes a Paleo-friendly bun recipe.
For a gourmet (bun-less!) burger experience, whip up this Paleo burger on the grill. To make the patties, you'll combine ground beef, minced red onion, Dijon mustard, granulated garlic, and salt and pepper.
Pile your burger high with homemade shoestring parsnip fries, red onions, avocado mousse, and romaine hearts.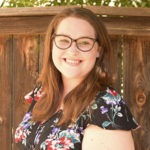 Courtney Hamilton is a writer and editor with over seven years' experience in journalism, blogging, communications, and other media. She has written for publications like PaleoHacks, PaleoPlan, The Center for American Progress, OC Weekly, and more.