Last Updated on July 21, 2020
Have you tried steak tips yet? Popular in the New England region, the cut is exactly what it sounds like: Tips of sirloin steak, cut into bite-size pieces that are perfect for grilling.
Steak tips are most often cut from the sirloin, but they can be cut from any part of the cow. These premium steak tips are robust and meaty thanks to the varied tender steaks they're cut from, like tri-tip, flank steak, coulotte, and, of course, sirloin.
In this compilation, we've focused on all the delicious ways you can grill steak tips. You'll find recipes like:
Grilled sirloin tips with coffee-bourbon BBQ sauce
Grilled steak tips with rojo chimichurri
Orange rosemary sirloin tips
Grilled dry-rubbed sirloin tips
Montreal steak tips
Whether you skewer your steak tips or lacquer them in a savory-sweet BBQ sauce (or both), there's a recipe on here that'll get you in front of the grill, ASAP.
1. Grilled Sirloin Tips with Coffee-Bourbon BBQ Sauce
These grilled sirloin tips with coffee-bourbon BBQ sauce grew out of a camping trip, inspired by the intensely aromatic combination of roasted coffee and wood smoke. Are you hungry yet? We are.
The marinade features heavy-hitting, flavor-packed ingredients like garlic, blackstrap molasses, brown sugar, sherry vinegar, tomato sauce, and of course, brewed coffee and bourbon. This forms a sticky BBQ sauce that tastes incredible lacquered on juicy, grilled sirloin tips.
2. Easy Grilled Steak Tips
Looking for a foolproof grilled steak tips recipe? These easy grilled steak tips are simple and delicious.
You'll start with an easy but flavorful marinade of soy sauce, brown sugar, olive oil, apple cider vinegar, ketchup, and garlic powder. Make sure you let your steak tips soak up that goodness for at least an hour.
The steak tips take just minutes to grill up. Serve with your favorite veggies and some rice or potatoes—these steak tips pair well with almost anything!
3. Grilled Steak Tips with Rojo Chimichurri
Have you ever tried rojo chimichurri? This red version of the vibrant sauce pairs wonderfully with steak tips in this grilled steak tips with rojo chimichurri recipe.
This rojo chimichurri features many of the hallmarks of the traditional sauce—parsley, garlic, and olive oil included—but it also packs in a tomato-driven punch. You'll find a number of red, flavorful ingredients like tomato paste, sweet paprika, and red pepper flakes.
Simply skewer your steak tips and grill them, then serve with this bright sauce. Yum!
4. Orange Rosemary Sirloin Tips with Broccoli Rabe
An easy citrus-herb marinade is the star in this orange rosemary sirloin tips with broccoli rabe recipe.
In this recipe, sirloin tips get cooked up on a grill pan. That's a great option if you'd like charred flavor indoors, but feel free to grill these up outside, too.
The sirloin tips – marinated with red wine vinegar, orange juice and zest, garlic, rosemary, jalapeno, and more—add quick-sautéed broccoli rabe for a complete meal in minutes. The only preparation you'll have to remember is to marinate your steak tips for at least five hours, up to overnight.
5. Grilled Steak Tips Marinated in Yogurt
If you've never marinated your meat in yogurt before, let this grilled steak tips marinated in yogurt recipe be your starting point.
Yogurt deeply tenderizes meat, thanks to its acidic composition. Marinating with yogurt is a common practice in Middle Eastern cooking. It ensures juicy, tender meat every time (even if you slightly overcook it, the meat is very forgiving).
Beyond full-fat yogurt, you'll need only onion powder, garlic powder, salt, and pepper. This simple yet savory marinade yields juicy and tender grilled steak tips every time.
6. Grilled Sirloin Tip Steaks with Shallot Butter
Looking for a succulent steak tip recipe? These grilled sirloin tip steaks with shallot butter skip the marinade in favor of a decadent compound butter coating.
For the steak tips, you'll need only some salt and pepper. This recipe starts with steak tip strips (essentially steak tips before they're cut), but if yours are pre-cut, just adjust your grill time accordingly.
The shallot butter delivers rich flavor, thanks to a blend of butter, shallots, garlic, fresh herbs, and salt. It melts on the steak tips beautifully.
7. Brown Sugar Bourbon Grilled Steak Tips
A little sweet, a little savory, these brown sugar bourbon grilled steak tips are as easy as they are delicious.
The marinade comes together with just a handful of ingredients, including bourbon, brown sugar, garlic, Worcestershire sauce, soy sauce, salt, and pepper. Let your steak tips marinate in the mixture for at least two hours, then grill away. It takes only a few minutes.
8. Grilled Dry-Rubbed Sirloin Tips with Sweet Onion-Cilantro Salsa
Looking for something a little different than a marinade? These grilled dry-rubbed sirloin tips with sweet onion-cilantro salsa favor a rub, but they're every bit as juicy and delicious as their marinated counterparts.
The dry rub combines intensely flavorful powders, like paprika, black pepper, crushed rosemary, garlic powder, onion powder, oregano, and chipotle powder. You only have to dry-rub your sirloin tips for a short period before popping them on the grill.
Don't forget the quick sweet onion-cilantro salsa, which requires only tomatoes, sweet onion, cilantro, lime, olive oil, and salt.
9. Montreal Steak Tips
Are you ready for a 2-ingredient steak tip recipe? That's all it takes to whip up these Montreal steak tips.
All you'll need to cook these uber-easy bites is a grill, steak tips, and some Montreal steak seasoning. That's typically a blend of pepper, garlic powder, salt, paprika, onion powder, coriander, dill, and red pepper flakes. Buy a ready-made blend, or make your own at home if you'd like.
As if two ingredients weren't simple enough, these steak tips cook up in minutes on the grill.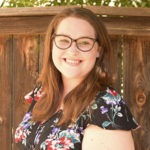 Courtney Hamilton is a writer and editor with over seven years' experience in journalism, blogging, communications, and other media. She has written for publications like PaleoHacks, PaleoPlan, The Center for American Progress, OC Weekly, and more.