Last Updated on September 20, 2019
You may associate Italian dinners with heavy, carb-y pasta or pizza, but there's a whole world of Italian flavors to be enjoyed out there.
And while we wouldn't call most of the meals on this list authentic Italian fare, the inspiration is strong.
On this list, you'll find pork shoulder braised with fennel, tomato, and Italian seasonings like oregano, basil, and thyme. There's also parmesan pork chops with cherry vinaigrette, which gets its cues from Italian-inspired chicken parmesan.
Looking for lighter fare? How about steak, served alongside bruschetta salad? Whichever option you opt for, you're bound to enjoy bright, bold, and delicious flavors. 
1. Fennel and Tomato Italian Pork Shoulder 
Traditional Italian flavors reign supreme in this fennel and tomato Italian pork shoulder recipe. 
This hearty meal delivers balanced, bright flavors with ingredients like:
whole peeled tomatoes

garlic

balsamic vinegar

fresh fennel bulb

Italian seasoning
It's the kind of meal that cooks low and slow all day, filling your home with an intoxicating aroma and priming your salivary glands. We recommend inviting family over and serving this as a Sunday night dinner, but you do you.
2. Tuscan Grilled Ribeye
While grilled ribeye isn't necessarily an authentic Italian dish, this Tuscan grilled ribeye is rife with bright, Italian-inspired flavors. Besides, it tastes crazy good. 
All you'll need are some high quality, grass-fed ribeyes, and a quick blend of fresh rosemary, garlic, balsamic vinegar, olive oil, lemon, salt, and pepper.
The grill cooks these ribeyes up evenly and lends a beautiful "steakhouse char" finish. Serve them up alongside some Italian roasted vegetables or a big, vibrant salad.
3. Parmesan Pork Chops with Cherry Tomato Vinaigrette
You may be familiar with chicken parmesan, but these parmesan pork chops with cherry tomato vinaigrette sub in succulent pork to delicious effect.
Juicy boneless pork chops are coated in a breading of egg, breadcrumbs, and fresh grated parmesan. The warm cherry tomato vinaigrette that accompanies the pork can't be beat, made with:
cherry tomatoes

shallot

olive oil

red wine vinegar

chives
It's a simple and easy meal to throw together on a weeknight, but the meal nevertheless delivers robust flavors.
4. Italian Sausage and Potato Quick Skillet Meal 
We know: skillet dinners aren't exactly an Italian classic. Still, the Italian flair in this Italian sausage and potato quick skillet meal recipe means delicious flavors with little effort.
Italian sausage delivers a boost of herbaceousness, and you could opt for sweet Italian sausage for even more flavor. Meanwhile, a spice blend of basil, oregano, parsley, red pepper flakes, garlic, salt and pepper, packs in even more Italian flavor. 
This meal takes minutes to throw together on those nights you're dog-tired, so give it a try.
5. Gluten-Free Mushroom and Bacon Braciole 
A braciole is a traditional Italian preparation of meat, where it's prepared thinly then rolled with a filling. This gluten-free mushroom and bacon braciole follows the same template, but its fillings have a distinct American flair.
This braciole recipe opts for an eye round roast that is butterflied and ready to be stuffed with:
mushrooms

bacon

onion

thyme

garlic

Italian parsley.
It's cooked in a sauce of crushed tomatoes, tomato sauce, basil, oregano, thyme, red wine, salt, and pepper.
6. New York Strip with 5-Minute Marinade and Bruschetta Salad
Do you love bruschetta? The traditional Italian antipasto is usually served up on slices of crisp bread, but this New York strip with 5-minute marinade and bruschetta salad mixes things up a bit. 
The New York steaks are marinated in the same dressing as the salad, packing in flavors from balsamic vinegar (opt for high quality here), olive oil, Italian seasoning, chili flakes, garlic, lemon zest, salt, and pepper.
Meanwhile, the salad comes together with bruschetta elements like cherry tomatoes, red onion, fresh mozzarella, basil, oregano, and croutons if you'd like. 
7. Paleo Slow-Cooked Italian Pot Roast
Italian dishes like pasta and bread items may be tricky to fit into a Paleo diet, but this Paleo slow-cooked Italian pot roast proves that Italian flavors are still fair game. 
This dish is loaded with an array of fresh ingredients:
tomato

parsley

rosemary

thyme

oregano

red pepper flakes
This pot roast delivers rich, distinctly Italian flavors. 
You'll love how the seasonings, beef broth, tomato paste, and meat juices cook up like a gravy, and how fall-apart tender the roast itself is.
8. Spicy Grilled Italian Chicken
Are you looking to capture Italian flavors on the grill? This spicy grilled Italian chicken does just that!
While it's definitely a mixture of flavors, thanks to the blend of barbecue sauce and ingredients like parsley, basil, oregano, and red pepper flakes, this meal is undoubtedly delicious.
It's also crazy simple to throw together. The chicken marinates for at least one hour, then cooks up fast on the grill in less than 20 minutes.
9. Slow Cooker Beef Shank Osso Bucco with Lemon-Parsley Gremolata
Classic Italian osso bucco is made with braised veal, but this slow-cooker beef shank osso bucco with lemon-parsley gremolata opts for fall-apart tender beef shank instead.
The slow-braising technique used with these shanks delivers impossibly rich meat, as well as delicious bone marrow.
The gremolata combines parsley, lemon zest, and garlic for a bright note on an otherwise heavy and rich dish.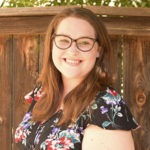 Courtney Hamilton is a writer and editor with over seven years' experience in journalism, blogging, communications, and other media. She has written for publications like PaleoHacks, PaleoPlan, The Center for American Progress, OC Weekly, and more.