Last Updated on April 1, 2022
Love salmon?
Not sure how best to prepare fresh salmon? We've got you covered with a few of these mouthwatering, delicious salmon recipes. Try crispy, skin-on salmon with snow pea and white bean salad, or give an indulgent Tuscan butter salmon in a rich creamy, Parmesan-spiked sauce a go.
Do you prefer sweet and savory preparations of salmon? Try an easy garlic brown sugar glazed salmon filet.
Whichever recipe you choose, you'll have a nutritious, nourishing, and delish meal on the table in minutes.
Pan-Seared Salmon with Green Goddess Dressing and Radish Apple Salad
ButcherBox Head Chef Yankel Polak has a great homemade Green Goddess dressing recipe that pairs perfectly with a crisp and delicious pan-seared sockeye salmon. His pan-seared salmon with Green Goddess dressing and radish apple salad is easy without skimping on flavor.
The Green Goddess flavors are light, fancy, and delicious; it's also the ultimate gluten-free dish.
Whip it up for a quick Saturday night dinner, or as an appetizer for a special surf and turf meal, with Chef Yankel's one-pan filet mignon with brown butter recipe.
Walnut-Rosemary Crusted Salmon
Crunchy, nut-crusted baked salmon is a great way to satisfying a breaded food craving while keeping in line with your health goals, and this walnut-rosemary crusted salmon does just that.
First, salmon fillets get spread with a mixture of lemon zest, lemon juice, fresh rosemary, honey, salt, and red pepper flakes. Then, a quick blend of panko breadcrumbs and finely chopped walnuts coats the salmon.
The filets only need to bake for around 10 minutes, meaning this nutritious dinner is on the table in no time.
Cumin Baked Salmon with Pea Pesto
Looking for a bit of a Latin-inspired seasoning blend with your salmon? This cumin baked salmon with pea pesto gives you just that.
The salmon gets spiced with cumin, chili powder, and smoked paprika, as well as salt and pepper. Before you throw the salmon in the oven, you make a vibrant pea pesto with green peas, garlic, parmesan, lemon juice, olive oil, salt, and pepper. This packs even more flavor into the salmon.
What should you do with the leftover pesto? We recommend slathering it on everything, from toast to chicken.
Pan-Seared Salmon with Snow Pea and White Bean Salad
Often, salmon is served without its skin, but crispy, pan-seared salmon skin is a revelation. This pan-seared salmon with snow pea and white bean salad will convince you, we promise.
This recipe takes less than a half-hour of both prep time and cook time on the stove, and its simple ingredients all come together for one impressive meal. Skin-on salmon is seasoned simply with salt and pepper, then pan-seared quickly in ghee. Add a dollop of butter and herbs like tarragon, parsley, and dill to the pan, then baste the salmon for even more flavor.
The quick, peppery, and crunchy side salad brings everything together, with cannellini beans, snow peas, red onions, arugula, and lots of nutty parmesan cheese.
Tuscan Butter Salmon
Does cooking salmon drenched in a tomato basil cream sauce sound dreamy? Then you need this Tuscan butter salmon in your life.
While it sounds fancy, the sauce is very uncomplicated. First, you'll sear your salmon. Then add butter, garlic, cherry tomatoes, salt, pepper, and spinach. Stir in some heavy cream, freshly grated parmesan cheese, and chopped fresh herbs like basil and parsley.
Garnish the creamy sauce-laced salmon with lemon wedges and more herbs. If you're feeling especially indulgent, you could serve this atop a bed of pasta.
Lemon Poached Salmon with Quick Pickle Sour Cream
Poaching is an excellent way to serve salmon as delicate as it can be, but with big, bold flavors, and this lemon poached salmon with quick pickle sour cream is a great place to start.
The salmon is poached in white wine (Sauvignon Blanc is best), lemon, bay leaves, parsley stems, black peppercorns, and water. It only takes five minutes to cook the salmon through this way, while still imparting deep flavors.
This delicate salmon is paired with a quick pickle sour cream, which just includes cucumber, red onion, champagne vinegar, fresh dill, fresh parsley, sour cream, and salt and black pepper. It's the perfect cool and creamy complement to a light, delicious piece of salmon.
Grilled Sockeye Salmon with Peppadew Butter, Asparagus and Charred Tomatoes
Don't be intimidated by grilling salmon. Need proof? Check out this grilled sockeye salmon with peppadew butter, asparagus, and charred tomatoes that's incredibly easy and super tasty.
The salmon is brushed with an easy to make peppadew butter mixture, which consists of butter, garlic, peppadew juice, and parsley. When grilled, the natural sweetness of the salmon and the rich compound butter sing.
Serve this salmon alongside some grilled asparagus and charred tomatoes. You'll definitely want to douse your veggies in that peppadew butter, too.
Garlic Brown Sugar Glazed Salmon
If sweet glazed salmon is your thing, then this garlic brown sugar glazed salmon will definitely please you. Best of all, you only need a handful of ingredients that are probably already in your kitchen to whip this up.
Take a large piece of salmon, and douse it with a sauce of olive oil, brown sugar, soy sauce, garlic, lemon juice, salt, and black pepper. Seal the whole thing in aluminum foil — so as to really pack in the flavor — and bake it for 20 to 25 minutes.
In the last few minutes, baste the salmon with the sauce then broil it until it's thick and caramelized, like a glaze. Garnish with lemon slices and parsley, and dig in.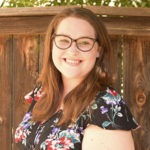 Courtney Hamilton is a writer and editor with over seven years' experience in journalism, blogging, communications, and other media. She has written for publications like PaleoHacks, PaleoPlan, The Center for American Progress, OC Weekly, and more.