Last Updated on January 6, 2020
We know you come here for inspiration on how best to cook up your ButcherBox beef, chicken, and pork, but let's take a minute to discuss the cocktails you'll serve alongside all that great food this holiday season.
From the delicate and light, to the creamy and sweet, to the straightforward and spiced, there's a holiday cocktail on here for every palate.
There's a cinnamon maple bourbon sour made with just a few ingredients for when you need a last-minute drink idea, or there's the Yuletide Moon holiday cocktail — basically, spicy and bold holiday sangria.
There's a thick and creamy eggnog-based cocktail — polarizing as it may be — and there's a delicate and effervescent orange and pomegranate prosecco holiday cocktail.
There are a couple bacon-heavy cocktails on this list, too. This is ButcherBox, after all.
Triple-B Bacon Pumpkin Spice Cocktail
What does the "Triple-B" stand for in this bacon pumpkin spice cocktail? Well, this cocktail boasts three B's: bacon, bourbon, and the basic fall mainstay, pumpkin spice.
This innovative cocktail tastes like smoked, candied bacon in boozy, liquid form. With bourbon, Kahlua, espresso, heavy cream, and a homemade bacon pumpkin spice syrup (crumbled bacon, pumpkin spice, water, and turbinado sugar), this unique drink may sound different, but we swear it's delicious.
Don't forget to garnish with extra crispy bacon and a pumpkin spice-sugar rim!
Tequila, Bacon, and Chill
A margarita is a quintessential cocktail, and while they may remind you of summer, we promise no one will object to having this tequila bacon and chill as a drink option at your holiday shindig.
This candied bacon-garnished tequila drink is basically a margarita, minus the triple sec. Instead, it boasts fresh cucumbers, jalapenos, and fresh basil alongside tequila, agave syrup, and lime juice.
Be sure to line your rim with a healthy dose of tajin. Pro tip: Dip the rim in lime juice first for a little extra zing.
Orange and Pomegranate Prosecco Holiday Cocktail
If you like your drinks fizzy and delicate, this orange and pomegranate prosecco holiday cocktail will check all your boxes. It's not only festive in color, but its blood orange and pomegranate flavor profile is especially seasonal.
It comes together easily, with just blood orange liqueur, pomegranate juice, pomegranate arils, and a fizzy topping of prosecco. Line your rim (preferably of a champagne flute) with lemon juice and sugar, then garnish with sprigs of mint.
Cinnamon Maple Bourbon Sour
Looking for something that will warm you up? Between the cinnamon, maple, and bourbon in this cinnamon maple bourbon sour, you'll feel plenty toasty.
It's a simple drink that you could probably whip up with ingredients you have on hand, meaning it makes for a perfect last-minute signature cocktail for the party. Combine bourbon, lemon juice, cinnamon-infused maple syrup, and serve over ice.
Garnish with cinnamon sticks and lemon wedges for extra flair.
Yuletide Moon Red Holiday Cocktail
This yuletide moon red holiday cocktail is basically holiday-inspired sangria. Do we have your attention yet?
It follows the same formula of combining red wine (in this case, merlot) with a warm liquor — bourbon beats out sweeter liqueurs like brandy in this holiday version. There's also sweetener in the form of maple syrup and fruity orange juice, as well as actual fruit in the form of seasonal cherries.
It wouldn't be the holidays without a pretty lemon twirl and a few dashes of nutmeg and cinnamon, as well.
Eggnog Holiday Cocktail
Love it or hate it, eggnog is a holiday staple, and boozy eggnog livens up any holiday gathering. This eggnog holiday cocktail embraces eggnog's spicy sweetness with the additions of Irish cream liqueur and vanilla vodka.
Simply combine equal parts eggnog with Irish cream liqueur and one part vanilla vodka in a shaker with ice. Strain over old-fashioned ice cubes and give it a quick dash of cinnamon before serving.
Raspberry Mule
Moscow mules are an appealing holiday choice; they're lightly sweet, effervescent and nice and citrusy. This raspberry mule ups the ante by adding a sweet homemade raspberry cordial.
To make the cordial, you'll just need to combine frozen raspberries, sugar, and water in a saucepan. After cooking for 20 minutes, the mixture will turn thick and syrupy.
Once cooled and strained, you'll add some lime juice to the cordial for extra zing. To the raspberry cordial, add vodka and fresh lime juice. Top with spicy ginger beer and garnish with fresh raspberries. Yes, you should serve this in a copper glass.
Rosemary Infused Citrus and Cranberry Holiday Pop Cocktail
This rosemary-infused citrus and cranberry holiday pop cocktail has a long name, but it's a simple drink with just a little bit of extra festive flair.
A homemade rosemary simple syrup joins vodka, tangerine or orange juice and cranberry juice. You can also top the mixture with some club soda for bubbles.
The garnishes are really what dress up this drink, with optional sugared cranberries—cranberries that are both cooked and rolled in sugar—rosemary sprigs, and orange slices for color.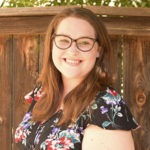 Courtney Hamilton is a writer and editor with over seven years' experience in journalism, blogging, communications, and other media. She has written for publications like PaleoHacks, PaleoPlan, The Center for American Progress, OC Weekly, and more.