Last Updated on March 3, 2022
Ground chicken is a satisfying, healthy protein that adapts to pretty much any flavor profile. It is such a versatile meat choice that there are lots of ground chicken recipes to choose from.
Craving Italian? Make chicken parmesan meatballs. Want takeout-inspired fare? Sesame ground chicken should fit the bill. These ground chicken recipes and more are included in the list below.
All of the ground chicken recipes we've included are also weeknight-friendly, meaning they cook up quickly and offer plenty of satisfaction and flavor. Plus, if all you have is ground beef or turkey on-hand, substitute the ground chicken for a different ground protein.
The versatility and easy preparation that each of these recipes offers are what makes these perfect for weeknight cooking.
8 Ground Chicken Recipes To Try This Week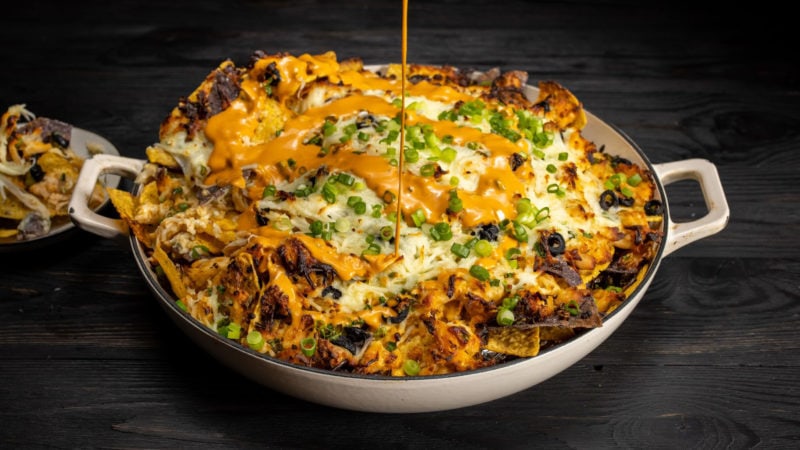 Buffalo chicken nachos are a ground chicken recipe that works for any crowd of any size! Great for a weeknight get-together.
The ultimate weeknight-friendly recipe for how quickly it comes together, these buffalo chicken nachos will please any crowd.
The original recipe calls for chicken breast or tenders, but we recommend trying with ground chicken as well. Opting for ground chicken means no need to shred chicken in order to achieve that bite-sized enjoyment nachos are known for.
The buffalo sauce combined with sour cream, blue cheese crumbles and guacamole is a flavor explosion. Serve atop a bed of tortilla chips big or small for any sized nacho tray.
12 Ingredients
Total Time: 40 Minutes
Diet: Gluten Free
Skip the takeout and make this sesame ground chicken at home. The ingredients list is simple and it comes together in 20 minutes flat!
The toasted sesame oil-based sauce makes this dish, complete with hints of garlic, chili garlic sauce, soy sauce, and brown sugar. Tossed with quick-cooking ground chicken, it's heaven.
You can serve this atop rice, or even cauliflower rice for an extra dose of veggies. This would pair wonderfully with some vibrant steamed broccoli and carrots, too.
13 Ingredients
Total Time: 20 Minutes

Chicken parmesan meatballs using ground chicken is a win-win: familiar and well-loved flavors with a quick-cooking protein.
One great use for ground chicken? These crisp, juicy chicken parmesan meatballs. They're like classic chicken parmesan in portable meatball form.
These chicken parmesan meatballs come together quickly, making for a comforting weeknight meal or an easy meal prep option. All told, this ground chicken recipe requires only 30 minutes of your time.
You'll find many of the familiar trappings of chicken parmesan here, like chicken (in ground form for ease), grated parm, breadcrumbs, Italian seasoning, tomato paste, and shredded mozzarella. You can serve these with spaghetti marinara for an indulgent meal, or alongside a crisp antipasto salad for a delicious contrast.
9 Ingredients
Total Time: 30 Minutes
Ground chicken is a great choice on the keto diet, and nowhere is that more apparent than in this keto chicken egg roll in a bowl. Packed with flavor, this low-carb ground chicken recipe comes together in just 15 minutes!
You won't need much to throw this quick dinner together, just ground chicken, sesame oil, green onion, garlic, ginger, coleslaw, gluten-free soy sauce, and sriracha. Stir-fry it in a well-seasoned cast-iron pan, and then dish it up and dig in!
8 Ingredients
Total Time: 15 Minutes
Diet: Gluten Free, Keto
Picadillo is a hash-like, richly flavorful ground meat dish found in many Latin American countries and the Philippines. It's served with rice, and most often made with ground beef or chorizo. This ground chicken picadillo opts for leaner ground chicken but sacrifices none of the flavors.
Every country and home makes picadillo a little differently; some variations include potatoes, raisins, or carrots. No matter the variation, you'll enjoy some deliciously savory (and even a touch sweet) grub.
This ground chicken recipe adds to its ground chicken base some onions, bell peppers, tomatoes, pimento olives, and raisins. The spice mixture sets it apart, complete with paprika, oregano, cumin, bay leaf, and even a hint of olive brine.
18 Ingredients
Total Time: 45 Minutes
Ground chicken sliders are the ultimate weeknight meal – make the patties (using a recipe like the one below) and prep ahead of time.  
These simple, paleo-friendly spicy chicken patties can be used for sliders, wraps, and salads, or served up alongside your favorite dipping sauce. They also make a great breakfast-time accompaniment to eggs.
This is one of the most versatile ground chicken recipes on our list and is an excellent meal prep option. Make ahead of time and throw in these chicken patties as a part of nearly any meal.
Ground chicken and grated zucchini meld deliciously into patties, complete with spices like garlic, onion powder, and cayenne pepper. These patties are pan-fried in your preferred cooking fat, and ready to enjoy however you please.
8 Ingredients
Total Time: 20 Minutes
Diet: Gluten Free, Paleo, Whole 30
A delicious and light ground chicken recipe, this spicy chicken larb serves up lots of fresh veggies with a side of sticky rice.
If you've never tried spicy chicken larb (larb gai), now is the time. This Thai-inspired dish (originally from Laos) will tingle your senses and fill your kitchen with fresh aromas.
Each scoop of larb contains browned ground chicken, fresh herbs like cilantro and mint, a spritz of lime, and the key ingredient: toasted rice powder. This powder, made by toasting sticky rice then pulverizing it with a mortar and pestle, adds a distinctive nuttiness that makes each bite more addictive than the last.
You can serve larb with lettuce or cabbage leaves for a light, refreshing meal. Add heft with a side of sticky rice.
12 Ingredients
Total Time: 30 Minutes
Looking for a balanced taco recipe that'll please the whole family? These ground chicken tacos are loaded with veggies like onions, bell peppers, and corn—and plenty of flavor! If you'd rather use ground beef or turkey, you can. The beauty of ground chicken in this recipe is that it can be substituted for any other ground protein you prefer.
Tacos are always a great choice for weeknight dinners, as they cook up quickly. This ground chicken recipe comes together in 25 minutes. And while some taco recipes may be lacking on the nutrition front, these veggie and chicken tacos deliver.
The ground chicken and veggie mixture absorbs tons of flavor from a mixture of taco seasoning, smoked paprika, and tomato sauce. Garnishes like radish, cilantro, and lime add the perfect finishing touches.
14 Ingredients
Total Time: 32 Minutes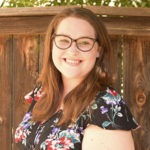 Courtney Hamilton is a writer and editor with over seven years' experience in journalism, blogging, communications, and other media. She has written for publications like PaleoHacks, PaleoPlan, The Center for American Progress, OC Weekly, and more.