Last Updated on April 12, 2021
A stuffed meal is always impressive, isn't it? Whether it's a stuffed vegetable or a stuffed hunk of meat, it's instantly a nicer meal than if it weren't packed with extra goodness.
Maybe it's because we associate stuffed meals with more TLC; they had to have taken more time to throw together, right? Wrong! Most of these stuffed poultry, beef, and pork recipes are easy to cook up — with one special occasion dinner thrown in for good measure.
Whether it's tangy and crisp tapenade and feta stuffed pork tenderloin, or a simple bacon mushroom stuffed turkey meatloaf that is nothing like your grandmother's, you'll have these crowd-pleasing dinners on the table in no time.
Tapenade and Feta Stuffed Pork Tenderloin
It's common to stuff poultry with olive and caper-laden tapenade, but this tapenade and feta stuffed pork tenderloin recipe switches things up by opting for a pork roast. The pork tenderloin serves as a juicy, tender canvas for a homemade tapenade consisting of an olive medley, crumbled feta, capers, and sundried tomatoes.
The ultra-tangy tapenade is complemented by a crispy crust on the pork tenderloin, made from egg, panko breadcrumbs, and fresh parsley. The best part? This stuffed pork tenderloin looks far more impressive and intricate than the effort needed to put it together. It takes only a handful of ingredients and a half hour to whip up.
Bacon and Asiago Stuffed Pork Chops
Need a super-quick but decadent, four-ingredient dinner to grill tonight?
These bacon and asiago stuffed pork chops are the solution. Instead of the traditional chicken breast, cut a split into your boneless pork chops and stuff them with crisp bacon, savory onions, and nutty asiago cheese.
The whole thing makes a bit of a mess on the grill until the cheese melts and holds everything together, so be sure to use a grill screen. Bonus: These take just minutes to prepare and grill.
Goat Cheese and Herb Stuffed Chicken Breasts
Boneless chicken breasts are a typical meat to stuff because they offer such a great blank canvas, and these goat cheese and herb stuffed chicken breasts are no exception.
These stuffed chicken breasts are easy to prepare: Simply make an incision in your chicken breast and salt and pepper the whole thing, then spread in a mixture of egg white, goat cheese, parsley, tarragon, shallots, mustard, and lemon zest. Sear the breasts in an oven-safe pan (cast iron works great), add garlic, butter, and thyme, and finish them off in the oven.
They take a total of 40 minutes, but you only have to work on them for 25 minutes — they're perfect for a great weeknight meal!
Bacon Mushroom Stuffed Turkey Meatloaf
Not a fan of meatloaf? This bacon mushroom stuffed turkey meatloaf will convert you. Loaded with slices of bacon and mushrooms, this grain-free turkey meatloaf is so good you won't notice that it is healthy for you, too.
This meatloaf is made of ground turkey, tomato sauce, egg, flax or almond meal, onion, garlic, mushrooms, Worcestershire sauce (or coconut aminos for Paleo), salt, pepper, and butter. The recipe calls for bacon and Swiss cheese—but you can opt for no cheese if you're Paleo or otherwise dairy-free. This meatloaf is lean but healthy, and super moist.
Bacon-Wrapped Asparagus Stuffed Chicken Breast
Why stuff your chicken with one type of cheese when you can opt for two, and throw some veggies in there for good measure? This bacon-wrapped asparagus stuffed chicken breast recipe is the perfect way to convince your kids to eat their vegetables since the asparagus is surrounded by creamy cheese, tender, juicy chicken, and crispy bacon.
Complementing the cheesy asparagus stuffing is some onion, basil, and garlic cooked in ghee and deglazed with white wine. Best of all, the whole thing takes 30 minutes to bake!
Gluten-Free Mushroom and Bacon Braciole
Braciole is the Italian-American form of a roulade, which is a butterflied cut of meat rolled with a special filling. This gluten-free mushroom and bacon braciole recipe calls for stuffing an eye round roast with bacon, mushrooms, onions, garlic, thyme, and parsley. The roast is then seared in ghee, the pan deglazed with red wine.
A mixture of crushed tomatoes, tomato sauce, basil, oregano, and thyme are added to the pan sauce, and the roast is cooked off in it. The result is an incredibly savory, melt-in-your-mouth meal.
Pork Roulade with Candied Butternut Squash and Ginger Chutney
This pork roulade with candied butternut squash and ginger chutney is best reserved for special occasions; it's that good.
It's stuffed with a well-spiced, slightly sweet chutney made of onion, butternut squash, fresh ginger, walnuts, raisins, apple cider, maple syrup, white wine vinegar, nutmeg, cardamom, cinnamon, and clove.
The pork loin roast is also doused with a glaze of apple cider and maple syrup, making for a sweet and savory flavor profile.
This pork roulade is so autumnal, dare we say it might make a great addition to your Thanksgiving spread?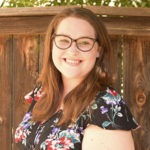 Courtney Hamilton is a writer and editor with over seven years' experience in journalism, blogging, communications, and other media. She has written for publications like PaleoHacks, PaleoPlan, The Center for American Progress, OC Weekly, and more.