Last Updated on March 18, 2020
Do you have an Instant Pot? The electric programmable pressure cooker has taken American kitchens by storm, and with good reason. It allows anyone to make fork-tender, fall-apart meat with intense flavors in a fraction of the time of traditional cooking methods or your standard slow cookers.
We're talking umami chuck roast flavored with Porcini mushrooms and red wine, with dirty mashed potatoes and citrus carrots all made in one pot, at the same time. There's also melt-in-your-mouth pulled pork that requires only a pork butt, a handful of spices, and your favorite barbeque sauce. While these recipes would typically require hours in a slow cooker or Dutch oven, the Instant Pot cooks these up in an hour and a half or less.
There are ultra-quick Instant Pot recipes, too, if you need to get dinner on the table stat and don't want to dirty more than one dish. Try Instant Pot taco meat for a well-spiced meal in 15 minutes, or a Spanish chicken and rice dish that cooks up in under 30 minutes.
Instant Pot Chuck Roast with Dirty Mash and Citrus Carrots
This recipe shows the Instant Pot at its very best, taking a chuck roast that would take up to eight hours in the slow cooker and pressure cooking it in one and a half hours. Yes, Instant Pot chuck roast with dirty mashed potatoes and citrus carrots is the chuck roast recipe you need to add to your weekly rotation.
The incredible part about this Instant Pot meal is the way that the three components of the dish — chuck roast, mashed potatoes, and citrus carrots — all come together in one pot. What results is an intensely flavored meal, full of umami thanks to additions like Porcini mushrooms and red wine.
Instant Pot Pulled Pork
Use your ButcherBox pork butt to whip up this incredible Instant Pot pulled pork. It's beyond easy to make this comfort food favorite: Simply season, pressure cook, and toss the fork-tender pork with your favorite barbecue sauce. This recipe even includes a keto-friendly barbeque sauce recipe if you're trying to keep the carbs low.
A quick dry rub of cumin, salt, pepper, garlic, and a hefty dose of paprika impart big, bold flavors to your pork butt, while homemade barbecue sauce adds sweetness and tang. This pulled pork comes together in an hour and 15 minutes flat, but you'll be scrapping the bottom of the pot for this tender pork that tastes like it's been cooked low and slow for hours.
Chipotle Orange Pork Loin with Sweet Potatoes and Green Beans
This chipotle orange pork loin with sweet potatoes and green beans is versatile: You could cook it up in a slow cooker if you've got the time, or use the Instant Pot to speed the process along. Either way, it is an easy dinner. Simply modify the cooking time as needed. The official Instant Pot cook time recommendation is 20 minutes per pound for pork loin.
This easy recipe for pork loin is loaded with sweet, spicy and tangy flavors, thanks to the orange, tomato, and chipotle-based sauce. Green beans and sweet potatoes bulk up the meal and add vibrant colors and flavors. Bonus: This meal is totally gluten-free and potentially Paleo, depending on your stance on green beans — you could always sub in your preferred green veggie.
Instant Pot Pork Carnitas Lettuce Wraps with Salsa Fresca
Whole30-friendly tacos, anyone? These Instant Pot pork carnitas lettuce wraps with salsa fresca are a veggie-packed alternative to carb-laden tortillas, but they're every bit as flavorful and delicious.
The Instant Pot works its magic and produces crispy pork carnitas in about an hour. All you have to do is make a quick salsa fresca while it cooks and then wrap the whole thing in leaves of Bibb lettuce. Top the whole thing with slices of rich avocado and that fresh salsa, and you're in for a healthy but flavor-packed meal. Go ahead and serve these with some cauliflower rice if you're extra hungry.
One Pot Chicken and Spanish Rice
This simple but richly-flavored dish is bound to become a new weeknight favorite. It comes together quickly on the stovetop, but you'll have to babysit this one-pot chicken and Spanish rice considerably less if you use the Instant Pot.
The official Instant Pot recommendations advise four minutes for rice and six minutes per pound for boneless chicken breasts, but to really let the flavors meld, we'd suggest eight minutes with a 10 minute natural release period.
Don't forget to garnish your saffron-spiced Spanish rice with green olives and cilantro for even more flavor!
Instant Pot Whole Chicken
Believe it or not, you can make a rotisserie style whole chicken in the Instant Pot! Yes, this Instant Pot chicken recipe yields a perfectly roasted and crisp whole chicken in a fraction of the time as the oven.
This recipe even guides you on how to make a whole chicken in the Instant Pot from frozen — so you don't even have to worry if you forgot to thaw the chicken! All you'll need is a variety of spices, like Italian seasoning, garlic powder, and paprika, as well as lemon, onion, garlic, chicken stock, and olive oil.
If you cook this chicken fresh in the Instant Pot, it's about 45 minutes total cook time. Who wouldn't love that?
Instant Pot Taco Meat
You may be used to browning your ButcherBox ground beef on the stove, but you'll love this quick Instant Pot preparation. Instant Pot taco meat comes together in as little as 15 minutes total (though it will take a few minutes longer if you opt for natural release). This also is not a single night dinner recipe; using the pressure cooker lets you make tacos for days with one single dirty dish. Amazing!
This cumin and cayenne-spiced taco meat can be used in tortillas, lettuce wraps, atop rice or cauliflower rice, and in so many other ways. It's an easy dinner meal lifesaver.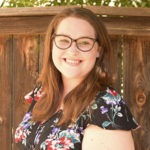 Courtney Hamilton is a writer and editor with over seven years' experience in journalism, blogging, communications, and other media. She has written for publications like PaleoHacks, PaleoPlan, The Center for American Progress, OC Weekly, and more.