Last Updated on April 1, 2022
Grilled or baked chicken breast recipes with a side of veggies are a dime a dozen. You know this because this common weeknight dinner is likely a staple in your kitchen. And while we're not knocking simple ways to cook chicken, we're here to open your eyes to the variety of ways you can also easily prepare a chicken dinner at home.
Whether it's an asparagus and cheese-stuffed chicken breast wrapped in bacon, or savory, juicy hunks of chicken tikka with mango chutney and mint raita, chicken doesn't have to be a bland dish.
Channel the Japanese and whip up a Paleo chicken katsu cutlets, or go gourmet without all the fuss with fennel-rubbed chicken drumsticks. Try smoking your chicken wings with some pecan wood — no smoker required — or spatchcocking a whole bird and coating it with a curry mustard crust. You can't go wrong with any of these recipes, but you can elevate your chicken game.
Spatchcock Chicken with a Curry Mustard Crust
This spatchcock chicken with a curry mustard crust only calls for a handful of ingredients, but its unique spatchcocking technique ensures you'll have an evenly-cooked bird with an amazing ratio of crust, skin, and meat. (If you've never heard of spatchcocking, it's okay — it is just splitting and flattening a chicken to cook it more evenly.)
Plus, the curry mustard crust is hard to beat, flavor-wise. You'll enjoy its tangy, spicy flavors, and the fact that all it takes is some curry powder, yellow mustard, breadcrumbs, salt, pepper, and butter or olive oil.
Bacon-Wrapped Asparagus Stuffed Chicken Breast
You could bake up any old boneless skinless chicken breast, or you could stuff it with cheese and asparagus and wrap the whole thing in bacon. At least, that's what this bacon-wrapped asparagus stuffed chicken breast would have you do.
The rich, creamy filling includes ricotta, goat cheese, fresh basil, white wine, and garlic, which complements the earthy asparagus well. Wrapping the cheese and veggie-stuffed chicken breast in crisp bacon takes this chicken breast recipe to a whole other level.
Coconut Party Wings with Gluten-Free Ponzu Dipping Sauce
If you've grown sick of Buffalo and barbeque chicken wings, give these coconut party wings with gluten-free ponzu dipping sauce a try. The Asian flavor profile is something new, but these are nevertheless easy to make.
These chicken wings are ultra-rich and juicy, thanks to the green curry marinade that includes coconut milk, green curry paste, ginger, garlic, lime juice, jalapeno, and more.
The spicy Ponzu dipping sauce is a pan-Asian symphony, with tamari, sambal, fish sauce, and more.
Fennel-Rubbed Drumsticks with Spinach and Apple Slaw
Fennel is not a flavor commonly paired with chicken in many American kitchens, but this fennel-rubbed drumsticks with spinach and apple slaw recipe will convert you. Essentially crusted in a fennel-based spice rub, these drumsticks are crispy and crunchy without the frying.
You'll love the fennel crust comprising ground fennel, salt, pepper, garlic powder, and onion powder. When paired with a simple fennel and apple salad, this meal offers a gourmet respite from yet another baked or grilled chicken breast.
Goat Cheese and Herb Stuffed Chicken Breasts
Stuffing your chicken breasts is a great way to elevate them, and this goat cheese and herb stuffed chicken breast recipe is the way to do just that.
Filled with goat cheese, parsley, tarragon, shallots, mustard, and lemon zest, these boneless skinless chicken breasts crisp up with dark golden brown color. The meat, however, stays juicy and tender.
Tandoori Chicken Drumsticks with Cilantro Shallot Relish
Have you ever marinated your chicken in yogurt? It results in ultra-juicy meat, something you'd know if you cooked up this tandoori chicken drumsticks with cilantro shallot relish recipe.
Spices and aromatics abound with these tandoori chicken drumsticks, including sweet paprika, garam masala, cumin, coriander, turmeric, and fresh ginger and garlic. Slashing the chicken ensures the spiced yogurt marinade really penetrates the meat, which is complemented well by a simple cilantro shallot relish.
Paleo Pecan Smoked Chicken Wings
Have you tried smoking your chicken recently? It's a great way to mix up your chicken dinners, and this Paleo pecan smoked chicken wings is the best chicken recipe for it.
All you'll need are some chicken wings, cumin, salt, garlic powder, paprika, coriander, red pepper flakes, dry mustard, and cayenne pepper. Oh, and some pecan wood.
No smoker? No worries, you can make these up in something as simple as a Weber grill!
Smothered Chicken
This smothered chicken recipe is as soul-warming a meal as they come. Chicken legs and thighs are seared then cooked stovetop in a rich, creamy sauce that will remind you of your mom's comforting cooking.
The flour-based sauce includes spices like onion powder, garlic powder, paprika, black pepper, allspice, cinnamon, and ginger powder. It leans savory, with a hint of sweetness and a heavy dose of warming spices.
Paleo Chicken Katsu
Chicken katsu is a Japanese breaded and fried chicken cutlet, and this Paleo chicken katsu is as close to the original as you can get with clean eating ingredients.
You can pan-fry or bake this chicken katsu, so do whichever works best for you that night. Be sure to pound your chicken breast into a thin cutlet if it's not already thin enough, and serve alongside lots of thinly-sliced cabbage.
Peruvian Skillet Chicken
Chicken and potatoes are a common enough dinner in American kitchens, but this Peruvian skillet chicken ups the ante with a to-die-for tomato sauce.
This skillet chicken cooks up quick thanks to the ultra-thin slicing of the chicken breast. A simple but rich tomato sauce comes together with Campari tomatoes, lime, cilantro, onions, and red pepper flakes. Serve this alongside roasted potatoes and rice for best results.
Chicken Tikka
Tikka is an Indian preparation of meat that involves cooking hunks of meat on skewers, and this chicken tikka recipe is just that. Marinated in a rich yogurt-based sauce, these chicken skewers are so juicy and flavorful, you'll forget all about the bland chicken breasts you used to bake.
Serve these garam masala-spiced chicken skewers alongside some mango chutney and mint raita for a flavor explosion.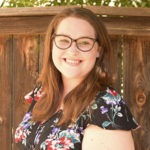 Courtney Hamilton is a writer and editor with over seven years' experience in journalism, blogging, communications, and other media. She has written for publications like PaleoHacks, PaleoPlan, The Center for American Progress, OC Weekly, and more.