Last Updated on April 30, 2020
When a waiter asks you for your preferred spice level on a scale of one to ten, do you answer 11? If so, we've got some spicy recipes for you.
In this list, you'll find hot and spicy recipes that range from family-friendly and tame to truly fiery.
Check out recipes like top sirloin cap with fresh and spicy pepper salsa, or a quick-cooking pork and asparagus stir fry that works well with virtually any chilies or peppers you have on hand.
Do you like a hint of sweet with your spice? Try the sweet and spicy grilled tri-tip. Or, if you really want to pack in the heat, whip up some spicy grilled Italian chicken.
Fortunately, most heat-adding ingredients, like chilies, hot sauces, and pastes, can be tailored to your favorite level of spicy. You do you.
Top Sirloin Cap with Spicy Pepper Salsa
This melt-in-your-mouth sirloin cap with spicy pepper salsa really packs in the heat, thanks to a jalapeno-spiced finishing salsa.
The top sirloin cap—also called a coulotte—is coated in a spice rub of cumin, smoked paprika, salt, and pepper, then left to marinate overnight. The salsa, made with red onion, red pepper, tomatoes, jalapenos, and more, also marinates overnight.
After roasting low and slow for hours, the roast is finished with a final blast of heat under the broiler. It's a deliciously spicy meal.
Spicy Pork and Asparagus Stir Fry
This simple spicy pork and asparagus stir fry is an inexpensive, family-friendly dinner perfect for harried weeknights.
You'll combine ground pork, chopped asparagus, shallots, garlic, and more with your favorite spicy peppers or seasonings—try Fresno peppers, Thai chilies, or crushed red pepper. If you're cooking for kids, you can tone the heat down, too.
Coconut aminos, rice vinegar (or balsamic), fish sauce, and toasted sesame oil provide Paleo-friendly Asian flavors to this dish.
Sheet Pan Chipotle Eye Round Roast
This spicy sheet pan chipotle eye round roast makes a six meals worth of food and comes together on one sheet pan – meaning you have a week's worth of meal prep and just one dish to clean!
This eye round roast is simple to prepare, with a rub of brown sugar (or coconut sugar for Paleo), spicy ground chipotle powder, paprika, cumin, salt, and pepper.
It's paired with Brussels sprouts and waxy potatoes for a tasty, complete meal.
Mole Coulotte
Traditional mole takes hours to prepare, so cheat the system and whip up this mole coulotte.
Instead of a mole sauce, you'll incorporate mole ingredients into a rub, including cinnamon, cumin, cocoa powder, pecans, almonds, salt, and spicy dried ancho and chipotle chilies.
To amp up the heat even further, make a tomatillo salsa with tomatillos, poblano, jalapeno, and serrano peppers. Don't forget the garlic and lime juice!
Spicy Chipotle Meatballs
These spicy chipotle meatballs are finger-licking good. They're also Paleo-friendly.
You'll find chipotle peppers in both the meatballs and the spicy sauce that coats them. While the ingredients list may seem extensive with this recipe, the layered flavor delivers massive taste.
The sauce is where these meatballs shine, with onions, garlic, ground chipotle peppers, cumin, coriander, tomato puree, and more.
Thai Almond Soba Noodle Salad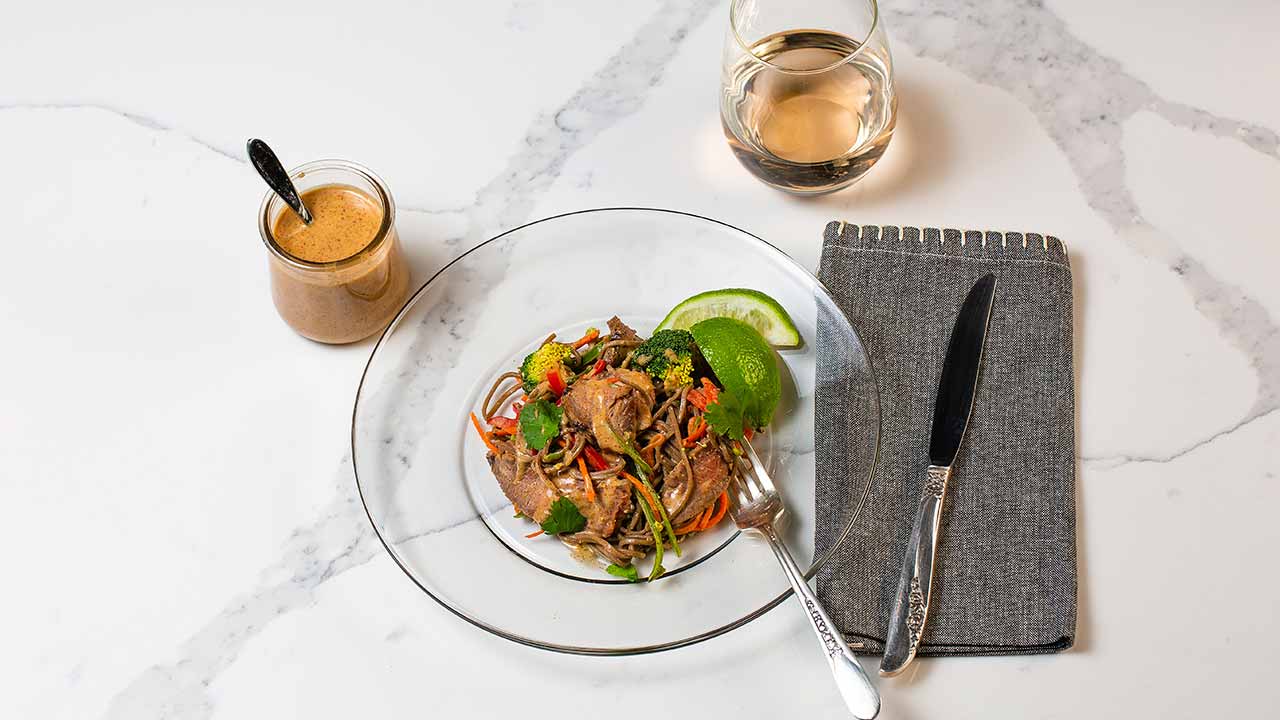 Sweet, spicy, and umami, this Thai almond soba noodle salad is the Southeast Asian-inspired dish of your dreams.
While this dish requires moderate prep, it cooks up blissfully fast. Once again, this long ingredients list is totally worth the many layers of flavor.
Sambal chili paste is layered throughout the dish, including the flank steak and Thai almond sauce.
Spicy Grilled Italian Chicken
Craving Italian flavors with a little spice? Try this spicy grilled Italian chicken, which cooks up in 20 minutes!
Chili powder and dried red pepper flakes give this chicken its spice, but ingredients like barbecue sauce, white wine vinegar, dried parsley, dried basil, dried oregano, onion powder, and lemon juice deliver balanced flavors.
Pair this chicken with your favorite salad or grilled veggies.
Lemon Garlic Marinated Top Round London Broil with "Squoodles"
This lemon garlic marinated top round London broil with "squoodles" is the perfect solution for when you're craving a spicy pasta dish.
The London broil is marinated simply with some garlic, lemon zest, parsley, thyme, rosemary, and olive oil – though you could throw in some crushed red pepper to add even more heat!
The fire in this dish is delivered with the accompanying squash noodles, which are tossed with chili flakes, olive oil, cherry tomatoes, garlic, parsley, lemon, salt, and pepper.
Sweet and Spicy Grilled Tri-Tip
If you like some sweet with your spicy, whip up this sweet and spicy grilled tri-tip.
The bright red hue of this tri tip's rub signals that you're in for some heat – you can thank the spice blend of paprika, cumin, coriander, cayenne pepper, brown sugar, minced garlic, black pepper, salt, and oil for that.
This hearty roast comes together in 40 minutes – not bad for a large hunk of meat!
Orange Rosemary Sirloin Tips with Broccoli Rabe
While you might not suspect a dish called "orange rosemary sirloin tips with broccoli rabe" to contain some heat, the jalapeno-infused marinade in this dish proves otherwise.
In addition to jalapeno, this marinade includes bright and sweet notes like red wine vinegar, orange juice and zest, garlic, and rosemary.
The accompanying broccoli rabe is prepared simply, with just lemon juice, garlic, oil, and water.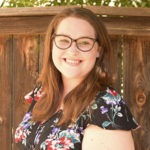 Courtney Hamilton is a writer and editor with over seven years' experience in journalism, blogging, communications, and other media. She has written for publications like PaleoHacks, PaleoPlan, The Center for American Progress, OC Weekly, and more.