Last Updated on November 5, 2021
What's a Thanksgiving turkey without a little turkey gravy? Okay, a lot of turkey gravy.
We're here to break down the history of this Thanksgiving mainstay, along with the different methods for preparing it, its many uses, and our favorite simple, homemade recipe. Read on for the ultimate guide to turkey gravy.
The History of Turkey Gravy
Worldwide, the term gravy can refer to all manner and types of thick sauces that accompany meals. Today in the U.S., we have a few different conceptions of gravy, including white sausage gravy we serve atop biscuits at breakfast, rich brown gravy for mashed potatoes, and, of course, creamy and savory turkey gravy at Thanksgiving.
Meat gravy itself is so rooted in history it's medieval. Pans to collect drippings for this purpose were in place in the Middle Ages, though thickened gravies with herbs and other flavorings didn't make it big until seventeenth-century France. That tradition carried over to colonial America, where it became a Thanksgiving mainstay.
Of course, we found a few ways to cut corners when prepping our gravy. We can find advertisements for quick gravy mixes all the way back in the '60s.
We got to say, though, that nothing tastes better than a homemade turkey gravy. Let's talk about the different preparation methods below.
The Turkey Gravy Methods, Ranked
1. From pan drippings
Gravy made from scratch involves three main components: the pan drippings from your roasted turkey, a creamy element like butter or oil, and a thickening element like flour or a flour substitute. We'd also recommend a few dashes of pepper and some broth or water, but that's the gist of homemade turkey gravy. You'll essentially whisk these components together over heat until they're thick, creamy, and luxurious. Feel free to get creative and add in herbs like fresh sage or thyme, a splash of sherry, or a splash of wine for depth.
2. From a packet
If you watched your mom tear open a paper packet of ready gravy powder before carving the turkey, you're in good company. This method is a convenient gravy shortcut, as you only need a packet, some water, and a saucepan. In these packets you'll find ingredients like milk, flour, yeast, chicken fat, turkey meat, and a whole lot of difficult to pronounce "flavor enhancers." These packets are easy, but we'd argue that if you've already roasted a whole turkey with ample drippings, it's almost as easy to make the gravy from scratch, and a whole lot more delicious.
3. From a jar
All you need to do to prepare gravy from a jar, is, well, heat it up. It doesn't get much easier than that, but most of the jarred gravies you'll find in the store are packed with preservatives to make them shelf-stable. And what you gain in convenience, you sacrifice in flavor. Nothing beats fresh gravy made with roasted turkey drippings. Later on, you'll find our favorite, simple recipe for homemade turkey gravy.
What Should You Use Gravy For?
You've made the gravy, now comes the fun part. What should you slather in gravy? Turkey, of course, but it doesn't stop there. Here are some Thanksgiving mainstays and everyday meals that pair amazingly with gravy:
        Mashed potatoes
        Pot roast
        Chicken
        Roasted veggies
        Pork chops
        Meatballs
        Green bean casserole
        Potpie
        Turkey casserole
        Meatloaf
        Shepherd's pie
Our Favorite Turkey Gravy Recipe
Looking for a foolproof way to prepare turkey gravy at home? Check out our recipe.
This simple gravy uses all those building blocks we discussed before, including turkey drippings, creamy butter, and your preferred flour or flour substitute. It also works in some stock, fresh sage, fresh thyme, and of course, salt and pepper.
That's really all you need to make some smother-worthy turkey gravy, and the technique is just as simple. Start by heating your stock in a saucepan until simmering. In a sauté pan, melt together the drippings and butter. Whisk in flour, and continue whisking for 5 minutes to thicken. Add the butter mixture to the saucepan, and whisk for another 5 minutes, until thick and creamy.
At this point, you will whisk in your herbs, salt and pepper. Feel free to get creative and give your gravy some oomph with flavorings like wine, porcini mushrooms, or even shallots and onion.
For more, check out this quick little instruction video from ButcherBox Head Chef Yankel Polak: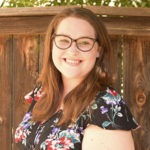 Courtney Hamilton is a writer and editor with over seven years' experience in journalism, blogging, communications, and other media. She has written for publications like PaleoHacks, PaleoPlan, The Center for American Progress, OC Weekly, and more.