Ground beef and bacon make for an incredible pairing—together, they're succulent, juicy, and packed with savory flavor.
Plus, there are quite a few ways to combine them to great effect. Go the comfort food route and whip up a bacon cheeseburger-inspired pasta skillet. Or, keep things low carb with a keto-friendly cheeseburger casserole.
Ground beef and bacon work for more than cheeseburgers and cheeseburger-inspired dishes, too. You can whip up a veggie-laced hash with ground beef and bacon, or a Paleo-friendly casserole layered with ground beef, mashed cauliflower, and crisp bacon.
On this list, you'll find these recipes and more that showcase the amazing combination of ground beef and bacon. Enjoy.
ButcherBox Bacon Burger with Chipotle-Lime Mayo
What would a bacon and ground beef list be without a solid bacon burger? This ButcherBox bacon burger with chipotle-lime mayo is just the thing.
This recipe isn't just topped with bacon—there's succulent bacon formed directly in the patties. While we'd typically recommend you cook your burger to medium-rare, these bacon patties are one juicy exception. You'll cook them longer than a ground beef alone patty, but they'll stay moist and juicy thanks to bacon's fat content.
Bacon Cheeseburger Meatballs
A meatball that tastes like a cheeseburger, laced with delicious ground beef and unctuous bacon throughout. That's what you get with these bacon cheeseburger meatballs.
These meatballs may look impressive as an appetizer, but they're super simple to make. For the meatballs, you'll combine ground beef, bacon, cheddar, ketchup, bread crumbs, and a few other staples.
It all comes together with a 3-ingredient special sauce comprised of mayo, ketchup, and minced dill pickles.
Roasted Carrot Hash with Ground Beef and Bacon
Carrots get the love they deserve in this roasted carrot hash with ground beef and bacon. It's a hearty, healthy meal with real staying power.
This hash works for breakfast, lunch, or dinner, and the egg on top of it adds gooey yolk goodness. To make it, all you'll need are carrots, bacon, ground beef, onion, and basics like oil, salt and pepper. Oh, and eggs, of course.
This hash is ideal for a family meal, so whip it up for those you love.
Bacon Cheeseburger Pasta
Looking for an indulgent bacon and ground beef combo? This bacon cheeseburger pasta ticks all the boxes.
If you haven't thought to combine elbow macaroni with all the components of a cheeseburger, think again. This ooey-gooey skillet dinner is a major crowd-pleaser.
You'll boil up some elbows (any pasta works here, though), and combine them with cooked ground beef, and bacon. From there, you'll make a sauce of beef broth, Worcestershire sauce, ketchup, and a touch of cornstarch or whichever thickener you prefer.
Cover that with cheddar and mozzarella, and you're in comfort food heaven.
Bacon Cheeseburger Sloppy Joes
Here's a way to enjoy bacon and ground beef between buns, but it's not quite a cheeseburger. These bacon cheeseburger sloppy joes are packed with familiar flavors in a totally unique presentation.
You may be used to sloppy joe sauce that's rich with tomatoes, but this version switches things up with a sauce made with ketchup, Worcestershire sauce, beef broth, and mustard.
Meanwhile, you add chopped cheddar cheese directly into the sloppy joe mix, making it ooey-gooey and delicious.
Double Bacon Ground Beef Paleo Casserole
Looking for a Paleo-friendly way to indulge in a bacon and ground beef combo? This double bacon ground beef Paleo casserole is rich and satisfying, with real food ingredients.
This casserole takes its cues from shepherd's pie, with a base of savory ground beef, a layer of mashed cauliflower, and crisp bacon on top. 
The ground beef is packed with flavor, thanks to a melange of onion, garlic, Italian seasoning, and cayenne. Oh, and more bacon!
You'll enjoy a slightly crackly mashed cauliflower layer thanks to the oven—and another layer of bacon for good measure.
Keto Bacon Cheeseburger Casserole
We couldn't leave Keto dieters out with our ground beef and bacon compilation. In this Keto bacon cheeseburger casserole, you can enjoy all the great parts of a cheeseburger, sans carbs.
Cheese, eggs, bacon, heavy cream, and ground beef layer on the ketosis-fueling fat and keep you satisfied. You can feel free to top it all with some creamy avocado for even more healthy fat.
This cheeseburger casserole is so rich and delectable, you won't miss the carbs.
Paleo and Whole30 Beefy Bacon Chili
Have you thought to combine ground beef and bacon in a chili? This Paleo and Whole30 beefy bacon chili will convince you to start, like, right now.
This chili is meaty, succulent, and flavor-packed. It's great on its own, or atop an uncured sausage.
While this chili is rich and hearty, it's also fairly nutritious, with wholesome ingredients like ground beef, uncured bacon, onion, tomato paste, and a spice blend that includes chili powder, smoked paprika, and cinnamon.
You'll want to eat this chili all winter long (and spring, and summer…).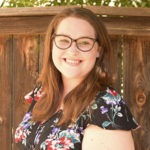 Courtney Hamilton is a writer and editor with over seven years' experience in journalism, blogging, communications, and other media. She has written for publications like PaleoHacks, PaleoPlan, The Center for American Progress, OC Weekly, and more.