Last Updated on April 27, 2020
Do you know the difference between a pork tenderloin and a pork butt? How many different types of pork ribs are there? What's the difference between a bone-in and a boneless pork chop?
If you've got questions about pork, we've got answers.
From bacon to baby back ribs to Boston butt, this guide to pork breaks down what you need to know about the various cuts of pork, including how to prepare and cook them.
It's important to note that whatever different cuts of pork you're working with, it is more nutritious and delicious if it's humanely-raised, heritage-breed pork. Unlike factory farmed pigs, pasture-raised pigs are not treated with antibiotics, hormones, and don't live in temperature-controlled indoor units, but in more animal-friendly environments. Plus, heritage-breed pork is more marbled than factory farmed pork, producing juicier, more flavorful meat.
Educate yourself on pork cuts, and get cooking!
Pork Loin Roast
Lean and mild, pork loin roast is taken from the most tender part of the pig. It only has a small layer of fat on the top. As the name suggests, it's ideal for roasting. Try slow cooking it on low in a Dutch Oven, braised in copious beef broth — or opt for a simpler approach, with just good kosher sea salt, black pepper, and olive oil.
Try this maple brined whole pork loin roast with mini cranberry pies for a warm, comforting meal or this simple salt and pepper roasted pork sirloin with broccoli and cauliflower latkes.
Boneless Country Style Ribs
These densely marbled ribs are cut close to the shoulder, and hold up well in a variety of cooking methods. You can cook them low and slow, or high and fast — either way, they're delectable. Try them in the crockpot with your favorite barbeque sauce or flash-sear them in a cast iron pan, then finish them off in the oven. No matter which cooking method you use, you will end up with a flavorful, American classic.
For a bright, colorful meal, give these boneless country style ribs with chimichurri pesto and jicama slaw a try.
Pork Tenderloin
Pork tenderloin is a delicious, healthy choice: It's extremely lean meat because it's taken from a little-used muscle along the pig's ribcage. Pork tenderloin is also mild, tender, and incredibly versatile; it is great grilled or as a slow-cooked pork roast. It cooks quickly and holds up well to strong marinades and rubs, like a piquant coffee rub.
Here's a coffee-rubbed pork tenderloin with a blueberry balsamic reduction, or a zingy tapenade and feta stuffed pork tenderloin.
Pork Chops and Boneless Pork Chops
Both the bone-in and boneless pork chops come from the rib section of the pork loin. While the bone-in pork chop is distinguished by the curved bone along its side, both feature gorgeous marbling throughout, as well as a juicy and moist strip of tasty fat along the rim.
Try the bone-in pork loin chops pan seared with a flavorful maple-chipotle sauce or these honey lemon pork chops. Boneless pork chops are wonderful grilled, pan-fried, seared, or stuffed and braised with bacon and Asiago. Here are some grilled boneless pork chops with red pepper romesco.
Pork Stir Fry
Trimmed from various cuts of the tenderloin, pork butt, and chops, this thinly-sliced pork is ideal in stir-frys. You want to make sure you sear the thinly-sliced pork to ensure optimal texture and flavor before adding any liquid.
Use an extremely hot pan (think cast iron or a wok) to avoid overcooking the meat. This stir-fry meat pairs well with full-flavored sauces and Asian flavors, like Szechuan sauce. Here's a Paleo and Keto pork and cashew stir fry to whip up on a weekday night.
Pork Breakfast Sausage
Hearty and flavorful, pork breakfast sausage was developed by rural farmers to get the greatest yield from their pigs. ButcherBox's version is a healthy, authentic version made from different cuts of heritage breed pork and seasoned simply with salt, pepper, and sage — no added sugar! It's a tasty, protein-rich way to start the day. Do just that with this sunny breakfast sausage scramble with avocado.
Baby Back Ribs
As the name suggests, baby back ribs are the baby of all rib cuts. They're also the leanest of all the rib pork cuts, cut from the very top of the ribcage. Cook them low and slow for optimal texture and flavor. For moisture and flavor, try quick-brining your baby back ribs. Use a good spice rub and smoke them over a low fire, then transfer them to the oven to finish. Be sure to score and peel your baby back ribs before cooking.
Here's a straightforward recipe for oven-baked baby back ribs with chipotle pineapple BBQ sauce
Pork Butt
Richly marbled with plenty of connective tissue, the pork butt — also known as Boston butt — is the ideal choice for pulled pork. Funnily enough, the term "butt" is a misnomer, as the butt actually refers to the pork shoulder. It got its name from colonial butchers packing the cut into barrels called "butts."
Slow cooking a pork butt will get you the best results; it's best braised or roasted. Here's a fork-tender smoky coffee-rubbed pulled pork recipe to try.
Ground Pork
With a meat-to-fat ratio of 80 percent meat to 20 percent fat, ButcherBox's finely ground pork tastes clean and robust. The pork features trimmings from all over the pig but focuses on the most flavorful sections. Ground pork works perfectly sautéed in a stir-fry, or grilled as a BBQ sauce-laced patty. For a balanced meal, try these pork dumpling stuffed peppers.
Bacon
Ah, your favorite cut of pork: Bacon! Sourced from slow-growing, minimally-processed pigs, ButcherBox bacon sells out quickly. This bacon is uncured, nitrate and sugar-free. Serve it for breakfast or dinner. Whether wrapped around chicken tenders, spiced, and baked for dinner, or whipped up next to your eggs, it's sure to please. For something different, here's an apple tart with bacon fig syrup.
St. Louis Pork Ribs
Cut from the lower half of the rib section, St. Louis pork ribs attribute their rich flavor to unctuous belly meat fat. They're thicker and fatter than baby back ribs, and were first trimmed into a rectangular rack in St. Louis—hence the name! To keep them moist, be sure to steam or add liquid to your ribs during the cooking process. Here's a recipe that will leave you licking your fingers: Coconut curry ribs.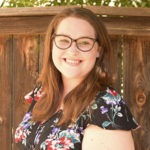 Courtney Hamilton is a writer and editor with over seven years' experience in journalism, blogging, communications, and other media. She has written for publications like PaleoHacks, PaleoPlan, The Center for American Progress, OC Weekly, and more.