Last Updated on April 2, 2021
There's nothing like a juicy, fall-apart tender roast chicken. One great way to achieve perfect crispy baked whole chicken? A Dutch oven.
The Dutch oven—a heavy-bottomed pot that works wonders distributing heat evenly around your food—is the perfect vessel for roasting whole chicken. Here's why.
A Dutch oven allows you to bake a whole chicken dinner in just one pot. Simply line the bottom of your Dutch oven with veggies and starches, and place the chicken on top. This vessel also allows for great temperature control; you'll leave the heavy lid on for most of the bake time to cook everything through, and remove it in the last 30 minutes or so for a crisp, golden chicken.
We've compiled a quick guide to help you bake whole chicken in your Dutch oven. Here's what you'll learn:
Why you should use a Dutch oven for baked chicken
Tips to make the baking process seamless
How to bake a whole chicken in a Dutch oven
Dutch oven-baked chicken recipe inspiration
We hope you gain some inspiration from this guide to baking chicken in a Dutch oven, and give it a try if you haven't already.
4 Reasons to Bake a Whole Chicken in a Dutch Oven
1. It's a complete meal:
You could simply roast a whole chicken in a Dutch oven, but you'd be missing out on the opportunity to make a complete, intensely flavorful meal out of it.
Try lining the pan with your favorite medley of vegetables, potatoes, sweet potatoes, or even cubes of stale bread. Let the chicken roast atop the medley, and it'll absorb all those unctuous chicken juices as it roasts, too. It's incredible, trust us.
2. It's easy:
Looking for a meal to impress that requires very little effort? Bake a chicken in a Dutch oven. It's so simple; just prep your veggies, generously rub down your chicken with your preferred seasonings, and roast away. You'll remove the lid of the Dutch oven at some point in the bake time, but that's the only fiddling required of you.
3. There is no waste:
We love how Dutch oven-baked chicken gives us an opportunity to use up our kitchen scraps. You can stuff the cavity of your whole chicken with slices of lemon, onion ends, celery bits, and remnants of herbs that would otherwise go unused. All of that goes a long way to layering in even more flavor.
4. The leftovers taste fantastic:
Unless you're serving a crowd, you're bound to be left with copious chicken leftovers. That's great!
Shred that chicken and use it in future soups, pastas, and hashes. The possibilities really are endless. That's why we especially love baking chicken in the Dutch oven for a Sunday supper; those leftovers work great for the rest of the week.
Tips for Baking a Whole Chicken in a Dutch Oven
Pat the skin dry for crispier chicken: Be sure to pat the skin of your whole chicken dry before applying any seasonings. This will help it to crisp up in the oven. Alternatively, you can leave your chicken uncovered in the fridge overnight to help dry the skin.
Keep plenty of space for the chicken: While your bed of vegetables and starches will give your chicken some lift (which allows the skin to cook up more crisp), you don't want the chicken to touch the lid of the Dutch oven.
Keep it covered for part of the roast, then take the lid off: For the majority of your roasting time, you'll want to leave the lid of the Dutch oven on. But for proper browning and crispier skin, go ahead and remove the lid for the last half hour or so.
Mix up your veggies: The possibilities are endless for the bed of veggies you opt to include in your Dutch oven-baked chicken. You can opt for classic veggies, like celery, carrots, onions, and potatoes. Or, try a hearty vegetable option with sweet potatoes, butternut squash, turnips, and celeriac. A few more great additions? Mushrooms, shallots, peppers, green beans, broccoli, and even tomatoes.
Experiment with flavor profiles: The veggies are versatile, and so are the seasonings. The combination of herbs, garlic, and butter always turns out delicious. You can also try a spicy rub, complete with chili powder and cayenne pepper. Or, channel Chinese flavors with flavorings like soy sauce, honey, sesame oil, and ginger.
Simple Recipe: Baked Whole Chicken in a Dutch Oven
Your Dutch oven makes baking a whole chicken as simple as can be. Here are the basic steps you'll take.
Preheat the oven: You'll want to roast your chicken around a temperature of 375°F.
Prep your veggies and chicken: Chop your veggies, potatoes, or whichever accompanying ingredients you like into decently-sized chunks (you don't want them to turn to mush). Rub your chicken down with your preferred seasonings.
Layer the Dutch oven: Place your vegetable medley on the bottom, and the whole chicken on top. Place the lid on top.
Bake: Depending on the size of your chicken, it will take anywhere from an hour to an hour and a half to bake. You'll want to remove the lid towards the end to give the chicken a chance to brown. Chicken should be cooked to an internal temperature of 165°F.
Let it rest: Give your chicken 15 minutes to rest, and enjoy the easiest, juiciest chicken of your life.
Dutch Oven-Baked Chicken Recipes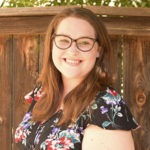 Courtney Hamilton is a writer and editor with over seven years' experience in journalism, blogging, communications, and other media. She has written for publications like PaleoHacks, PaleoPlan, The Center for American Progress, OC Weekly, and more.