Last Updated on April 10, 2020
Celebrating Easter? There's always the chance you'll be left with an abundance of leftover ham, post-holiday meal. But maybe not if you used a delectable recipe like this on for apricot mustard glazed ham.
And while glazed ham is great—sweet, salty, succulent—you probably don't want to eat it the same way for days on end. Enter, soup.
Soup is the ultimate way to transform your ham leftovers. It's incredibly versatile, allowing you to use up any lingering veggies from the holiday meal, too. It's warm and comforting. Plus, it often allows you to make use of your ham bone (hello, rich and flavorful stock), cutting out waste.
This article compiles some of our favorite, easy-to-follow soup recipes for using up leftover ham, like:
Creamy cauliflower and ham soup
Broccoli cheddar ham soup (and it's keto, too!)
Gluten-free ham and vegetable soup (mmm, pureed sweet potatoes and parsnips)
Ham and cabbage soup
There's a lot more to discover on this list. Enjoy comfort in a bowl with these easy leftover ham soup recipes.
1. Cheesy Keto Ham Soup with Broccoli
A cheesy soup, complete with succulent ham and savory broccoli, is the epitome of comfort. That's exactly how we'd describe this cheesy keto ham soup with broccoli.
This creamy, rich soup fuels ketosis and nixes the carbs, but trust us, you won't miss them. Instead, you'll enjoy a velvety, cheddar-flecked broth and just-sweet-enough hunks of ham. The mild bitterness of broccoli cuts through all that richness beautifully.
Yes, this recipe is basically broccoli cheese soup with the addition of ham—and we have zero complaints.
2. Creamy Cauliflower and Ham Soup
This creamy cauliflower and ham soup is velvety, but, amazingly, features no cream. What makes it thick and delicious? Cauliflower.
This low-carb soup relies on a flavorful blend of cauliflower, ham stock (or chicken broth, whatever you have on hand), garlic powder, onion powder, and apple cider vinegar. An immersion blender makes it smooth and creamy, but you could also carefully transfer the soup to a normal blender, too.
Add in your succulent leftover ham, along with a finishing touch of thyme and butter (or ghee, or coconut oil).
3. Gluten-Free Ham and Vegetable Soup
Pack in the hearty root vegetables with this comforting bowl of gluten-free ham and vegetable soup. In it, you'll find a blend of pureed parsnips and sweet potatoes for a stick-to-your-ribs base.
This soup is Paleo-friendly, with root veggies and a bit of coconut or almond milk keeping things smooth and rich. If you used a glazed ham, you'll add a welcome touch of sweetness, while a smoked ham would add depth. A bit of basil lightens up this soup a bit, while coconut aminos (or tamari) build big flavors.
4. Creamy Ham Potato Soup
This creamy ham potato soup is a comforting classic, thanks to a thick and rich roux. It takes only 45 minutes to whip up (pretty fast by soup standards), so it makes for a great way to transform leftover ham.
This recipe calls for making the roux in the same pot the soup cooks in, saving you dishes and time. To make the roux, you'll combine carrot, celery, and onion (mirepoix) with the ham and potatoes. To that, you'll add garlic, flour, stock, and boullion. This mixture builds big, bold flavors.
From there, add milk, salt, and pepper and cook away. It's a one-pot soup, perfect for leftover ham.
5. Leftover Ham and Bean Soup
Looking for a slurp-worthy broth? This leftover ham and bean soup is hearty, but nixes the creamy texture of previous soups on this list for a savory broth.
Nevertheless, you'll enjoy creamy cannellini beans and plenty of ham. In fact, this recipe makes good use of your leftover ham bone, using it to make a super flavorful broth. It also uses a whole parsnip to flavor the soup, though you can, of course, chop it up and cook it in the broth, if you'd prefer to eat it.
Rounding out the savory flavor profile is some garlic, mirepoix, bay leaves, and thyme. Yum.
6. Paleo Ham and Sweet Potato Soup
This hot and hearty paleo ham and sweet potato soup will warm you from the inside out.
The hardest part about making this wholesome soup is chopping the veggies. Those veggies include red yams, white sweet potatoes, celery, carrots, and onion. It all comes together in one big stockpot, with ham, a bit of coconut milk, and crumbled bacon.
The seasoning blend really shines in this recipe, with unique additions like maple syrup, mustard, parsley, onion powder, garlic powder, and thyme.
7. Slow Cooker Ham Bone Soup
If you cooked up a bone-in ham, put that bone to good use in this slow cooker ham bone soup recipe.
The slow cooker makes this recipe easier than ever, and develops bold flavors thanks to the low and slow cook time. The meat also becomes fall-apart tender in the slow cooker. A variety of beans and veggies add plenty of flavor to this soup, including potatoes, carrots, celery, corn, onion, and cannellini beans.
8. Dairy-Free Creamy Ham and Potato Soup
If you're after a thick and creamy soup, you don't necessarily need cream or milk—this dairy-free creamy ham and potato soup recipe shows you how.
Vegetables like potatoes, onions, celery, leeks, and carrots get pureed, creating a natural creaminess sans dairy. Add to that delicious hunks of ham and hearty kale, and you're in for a nutritious, delectable meal.
9. Ham and Cabbage Soup
If you don't often cook with cabbage, or make your own ham broth, this ham and cabbage soup will show you why you really should.
Comfort in a bowl, this soup is simple and flavorful, thanks to its wholesome ingredient list. In it, you'll find that familiar mirepoix (it builds in so much flavor), along with homemade ham broth (made with ham hocks, mirepoix, bay leaves, and peppercorn), shredded ham, and cabbage. A couple bay leaves and some garlic round things out.
This nutritious soup takes only 40 minutes to come together, and you'll want to whip up a big batch to eat it again and again.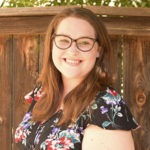 Courtney Hamilton is a writer and editor with over seven years' experience in journalism, blogging, communications, and other media. She has written for publications like PaleoHacks, PaleoPlan, The Center for American Progress, OC Weekly, and more.