Last Updated on February 1, 2021
Whether drenched in spicy Buffalo sauce or coated in an Asian glaze, chicken wings are a winning party appetizer choice. Pair them with some crunchy veggies or your favorite side dish, and you can even whip together a complete meal.
These chicken wing recipes run the gamut from traditional to unorthodox—think coconut wings with a ponzu dipping sauce—but all of them are crowd-pleasers. Whip them up for your next family get-together, tailgate, or football party.
None of these recipes will disappoint a crowd.
Chili-Lime Baked Chicken Wings
Whip up these simple chili-lime baked chicken wings when you need an easy, party-pleasing wing recipe.
With bold flavor notes from tangy lime zest, sticky-sweet honey, and savory chili powder, garlic powder, and sea salt, these wings are the perfect alternative to Buffalo sauce.
Thanks to the honey, these wings caramelize beautifully in the oven—no fryer necessary. To ensure you get the most out of these simple ingredients, massage the marinade into the chicken as thoroughly as you would with a good back rub.
Easy Baked Wings with Tangy Yogurt Dip
Bold in flavor, these easy baked wings with tangy yogurt dip deliver all the best parts of fried chicken, sans the fryer.
These chicken wings are gluten-free and simple to bake up. They're coated first with a dry rub of salt, paprika, garlic powder, onion powder, black pepper, and cayenne. Melted butter helps them crisp up in the oven.
These pair beautifully with a spiced yogurt dip made with Greek yogurt, vinegar, lemon juice, the same dry rub you apply to the wings, a bit extra cayenne, and salt. You could also opt for traditional blue cheese or a side of Buffalo sauce for dipping.
Coconut Party Wings with Gluten-Free Ponzu Dipping Sauce
Looking for a chicken wing with a bit of pizazz? These coconut party wings with gluten-free ponzu dipping sauce offer bold flavors like green curry and coconut.
These wings are layered with Asian flavors like coconut milk, green curry paste, salt, ginger, garlic, lime juice, jalapenos, and cilantro. They're pan-fried in coconut oil for crunch, then finished off in the oven.
A homemade ponzu dipping sauce brings the dish together, with flavor notes from Tamari, maple syrup, Sambal, and more.
Paleo Pecan-Smoked Chicken Wings with Ranch Dressing
If you haven't made your chicken wings in the smoker before, you don't know what you're missing.
These Paleo pecan-smoked chicken wings with ranch dressing are Paleo-friendly and loaded with spices like cumin, salt, garlic powder, paprika, coriander, red pepper flakes, dry mustard, and cayenne pepper.
Pecan chips lend the wings a deep, smoky flavor, while an uber-spicy hot sauce finishes the dish. Serve them alongside a spicy Paleo ranch dressing for a perfect summer meal.
Spicy Curry Chicken Wings
Creamy curry sauce makes these spicy curry chicken wings a delectable appetizer or meal when paired with rice and veggies.
All you'll need to throw them together are some chicken wings, coconut oil, fresh chili paste, curry powder, sea salt, white pepper, and garlic powder.
The prep is just as simple. Just marinate the wings in their creamy sauce for 30 minutes, then pan-fry them in a skillet with coconut oil.
Sticky Honey-Soy Chicken Wings
For a sticky-sweet, can't-stop-eating-it chicken wing, try this sticky honey-soy chicken wings recipe.
These chicken wings are marinated in an Asian-inspired sauce, which turns into a sticky lacquer once cooked up. The sauce features soy sauce, ginger, cilantro, garlic, and lemon juice. Honey makes the sauce sticky-sweet.
The wings get pan-fried in butter and olive oil, lending them ultra-richness and depth.
Epic Dry-Rubbed Baked Chicken Wings
These epic dry-rubbed baked chicken wings have their "epic" title for a reason. They feature a spice blend boasting 14 different spices.
Here's just a sampling of that list: ancho chili pepper, smoked paprika, onion powder, cumin, garlic powder, and cayenne.
Pair these wings with a decadent take on blue cheese dressing: A creamy gorgonzola sauce, with mayonnaise, buttermilk, crumbled gorgonzola, grated garlic, and more.
These wings take only an hour from start to finish, so feel free to whip them up just before inviting guests over.
Lemon Garlic Parmesan Baked Chicken Wings
Crispy keto chicken wings that skimp on carbs but not flavor? It's not just a dream: These lemon garlic parmesan baked chicken wings are totally real.
You'll combine a lemon-herb Peri Peri sauce with grated lemon rind, butter, sea salt, garlic powder, lemon juice, and grated parmesan.
For fool-proof, crispy oven-baked wings, first, pat your wings dry. Excess liquid could steam the wings, leaving you with soggy skin.
Then, cook wings on a rack for super crispy skin. This ensures better air circulation surrounding the wings.
Finally, toss the wings in their sauce immediately after crisping them in the oven. Less moisture means crispier skin, and the sauce sticks just as well to a fresh-out-of-the-oven wing.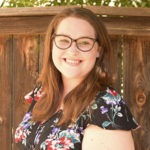 Courtney Hamilton is a writer and editor with over seven years' experience in journalism, blogging, communications, and other media. She has written for publications like PaleoHacks, PaleoPlan, The Center for American Progress, OC Weekly, and more.