Last Updated on May 1, 2020
Have you fallen into a taco night rut? Sick of the same old ground taco-spiced meat and tortilla combo? Get inspired with these unique, easy-to-whip-up taco recipes.
This list features taco night recipes for every lifestyle, including grain-free and low-carb options. Try sweet and sour New York strip tacos with a tangy cabbage slaw, or Paleo-friendly pork carnitas lettuce wrap "tacos" with salsa fresca.
For keto dieters (or really, anyone), try transforming cheese into crisp, grain-free taco shells and bowls. Pile those tacos high with sliced avocados or guacamole.
Go ahead, transform "Taco Tuesday" with these easy taco recipes!
Sweet and Sour New York Strip Tacos with Cabbage Slaw
Looking for a novel way to serve your New York strips? Wrap them up in warm tortillas and layer on tangy cabbage slaw with this sweet and sour New York strip tacos with cabbage slaw recipe.
The beauty of this meal is how effortless it is to throw together: The slaw dressing doubles as the steak's marinade, and there's no need for additional taco toppings because the slaw packs in so much fresh flavor.
To make the marinade and dressing, you'll combine sesame oil, honey, coconut aminos, rice vinegar, and sesame seeds. Marinate the steak overnight. From there, all the steak needs is a quick sear on the grill.
The slaw combines napa cabbage, shredded carrots, shredded apple, cilantro, salt, pepper, and that marinade. Toss it all together and heap it liberally on your steak tacos!
Instant Pot Pork Carnitas Lettuce Wraps with Salsa Fresca
Tacos don't have to come in a tortilla. If you're of a grain-free persuasion, these Instant Pot pork carnitas lettuce wraps with salsa fresca are delicious, and Whole30-friendly to boot.
The Instant Pot is the ideal vessel for making carnitas whip-fast, producing crisp, fork-tender shredded pork in just one hour and 15 minutes.
And while the cook time is relatively short, the flavor is ample, thanks to a dry rub of oregano, cumin, salt, and pepper, and flavor enhancers like garlic, onion, jalapeno, and orange juice.
Serve this pork wrapped in tender Bibb lettuce leaves, with a squeeze of fresh lime, some creamy avocado, and a homemade salsa fresca.
Picadillo Tacos
If you've cut grains out of your diet but still crave tortillas, these grain-free picadillo tacos are for you.
These tacos rely on store-bought cassava tortillas to make things easy and still satisfy that warm, pliable tortilla craving.
The picadillo meat mixture is where this recipe really shines. You'll combine ground beef with onions, green bell pepper, and a spice blend of dried oregano, cumin, bay leaf, salt, and pepper.
From there, things get saucy, with tomato paste and sauce, beef broth, white wine vinegar, green olives, and raisins.
It's a sweet, tangy, and savory meld of flavors that can't be beaten. Garnish with some cilantro and a spritz of lime.
Paleo Taco Salad with Creamy Avocado Dressing
Did you have taco night and make too much taco filling? Transform it into a Paleo taco salad with creamy avocado dressing!
This recipe uses whole foods to whip up an insanely simple taco salad – perfect for meal prepping or using up leftover taco meat.
If you have leftover meat on hand, use that. If not, follow this simple taco meat recipe, which combines ground beef, chili powder, cumin, garlic powder, cayenne pepper powder, salt, and pepper.
Toss the taco meat mixture with crunchy romaine lettuce, red onion, black olives, and green onions. On top, you'll drizzle a homemade avocado dressing, made with wholesome ingredients like ripe avocado, olive oil, lime juice, garlic, cilantro, salt, and a bit of water.
Slow Cooker Pork Tacos
Don't let beef have all the fun; slow cooker pork tacos are just as satisfying.
This recipe cooks an intensely flavorful pork roast for hours, resulting in fall-apart meat with an unbeatable meld of spicy, sweet, and savory.
This is thanks to a sauce comprised of ancho chilies, pasilla chilies, garlic, chipotle peppers in adobo sauce, onion, olive oil, honey, apple cider vinegar, and more.
The pork roast joins this sauce in the slow cooker, along with bay leaves and cinnamon sticks. Yeah, it smells amazing as it cooks.
Serve this pork wrapped in tortillas and topped with cabbage, red onions, cheese, avocado – whatever sounds good to you!
Keto Taco Cups
Keto dieters, rejoice! We've found a keto taco cups recipe you're going to want to gobble up.
Instead of a carb-laden tortilla, this recipe whips up high-fat but low-carb cheese taco cups with just one ingredient: Cheddar cheese. With the help of a few muffins pans and some parchment paper, you too can make these easy taco cups.
Fill the cups with a keto-friendly taco mixture, including ground beef spiced with onion, garlic, chili powder, cumin, paprika, salt, and pepper. Go ahead and drizzle on some sour cream and throw on avocados, tomatoes, and cilantro.
Easy 20-Minute Chicken Tacos
We haven't forgotten about chicken tacos, and with these easy 20-minute chicken tacos, you won't forget, either.
These spicy chicken tacos are ideal for hectic weeknights, and they're a crowd-pleaser, for sure. Simply cook up some boneless, skinless chicken thighs (or breasts, or tenders—whatever you have) with garlic, lime juice, olive oil, chili powder, paprika, garlic powder, salt, and black pepper.
Top with homemade pico de gallo—a simple blend of tomatoes, onion, cilantro, jalapeno, lime juice, and salt and pepper—and enjoy.
Supreme Keto Taco Bowls
These supreme keto taco bowls are as close as you can get to a real taco shell on the keto diet, with taco bowls that only clock in a 2 grams net carbs per servings.
You'll whip up a flavorful ground beef filling complete with onions, black olives, and a homemade taco seasoning blend with chili powder, cumin, paprika, and more.
From there, just top your bowl with creamy avocados, crema, cheese, salsa, and whatever else fits.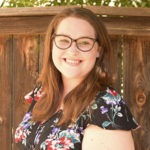 Courtney Hamilton is a writer and editor with over seven years' experience in journalism, blogging, communications, and other media. She has written for publications like PaleoHacks, PaleoPlan, The Center for American Progress, OC Weekly, and more.