Last Updated on November 23, 2020
If you've ever made Thanksgiving dinner, you know it's a whole kitchen kind of ordeal. You'll break out all your pots and pans, dirty all the dishes, and spend hours slaving over your feast.
We can't take all of the chaos out of Thanksgiving meals, but we can help you prepare your kitchen with the right equipment. Below, we'll list the essentials for preparing a major turkey dinner, from the roasting pan to the butcher's twine.
Many of these are kitchen essentials you already have on hand—like a carving knife and board—and a few you may have to stock up on before the big day. They're all easy enough to find at a local store or online, saving you at least one headache this holiday season.
Roasting Pan with Rack
You could buy a cheap, disposable aluminum roasting pan year after year, but a simple roasting pan with a rack is worth the investment. Here's why.
Few things are more disappointing than a perfectly golden-brown roasted turkey with a soggy, limp underside. That's what happens when you don't elevate the bird and allow its drippings to collect underneath it.
A roasting pan with a rack rectifies this issue, allowing the turkey to cook evenly on all sides. Plus, the roasting pan collects all the drippings, making for some amazing Thanksgiving gravy material.
A roasting pan and rack are good for much more than a turkey. Whip it out for any of your roasts, whether it's a whole chicken, ribeye roast, or pork roast.
A Carving Knife and Board
These simple tools—a carving knife and large cutting board—are staples in most kitchens. All you really need is a sharp chef's knife and a large enough wood board (ideally with edges that keep the juices from running over) to hold up your roasted turkey.
But if you're looking to get fancy, you can upgrade your options. Get an electric carving knife to slice off perfectly portioned hunks of turkey every time, or find a carving board with a built-in drip tray for the easiest cleanup ever.
Reliable Meat Thermometer
If there's one kitchen tool we'd recommend the most for preparing Thanksgiving dinner, it's a solid meat thermometer. We'd use a digital instant-read probe thermometer, which ensures quick and accurate reads.
After spending hours upon hours whipping up the perfect Thanksgiving turkey, there's no way you're carving into that thing to check if it's done. Not until it's rested properly. That's where an instant-read thermometer is essential. Simply insert it into the thickest part of the thigh and wait for the digital reading. You'll want to cook it to an internal temperature of 165°F, then let it rest, tented in foil, for at least 30 minutes.
Butcher's Twine
If you plan to truss your bird, you'll need some Butcher's twine. Not sure what that means? Trussing is the process of lifting, tucking, and tying parts of the bird to ensure all parts of the bird cook evenly and thoroughly.
To truss a turkey, you'll start by lifting and tucking the turkey wings beneath the turkey. This gives it that centerpiece quality and makes it much easier to handle the bird. It also ensures parts of the turkey won't burn. Move the turkey to the rack, then tie the turkey legs to complete your trussing.
To do all of this, you'll need butcher's twine. Don't opt for other household items like thread, which could ignite in the oven. Butcher's twine is the safest material to do the job.
Baster
This one is a bit controversial, as not all chefs agree you need a turkey baster. But if you're looking to make a moist, juicy turkey, a turkey baster can be handy.
Simply use your turkey baster to ladle turkey drippings over the turkey, every hour or so. You can try to accomplish this using a large spoon or measuring cup, but the baster will protect your hands and arms from burns thanks to its length.
An Array of Casserole and Baking Dishes
Green bean casserole, mac and cheese, sweet potato casserole, roasted veggies, dinner rolls—the list of baked Thanksgiving side dishes goes on. It's likely that your oven will be hard at work on Thanksgiving, and so too will your supply of baking dishes.
A medley of glass or Pyrex baking dishes make easy work of your side dishes. So do the prettier, ceramic baking dishes. Whatever you have, make sure you have enough for every side you plan to whip up that day.
A Good Peeler
Technically, you can peel vegetables with a sharp paring knife. But when you're facing down peeling a whole bag of potatoes in the middle of Thanksgiving prep, you'll wish you had a good vegetable peeler.
It's not just potatoes you'll want a peeler for. Baking a pie? You'll need to peel some apples. Making sweet potato casserole? You'll need to get rid of that tough outer peel first. Squashes, root veggies, carrots—a peeler can make quick work of their tough outer peels.
There are a couple types of vegetable peelers, including y-shaped and straight ones. Ultimately, it's up to your preference which type you work with. Just make sure your peeler has a comfortable handle for prolonged peeling, as well as sharp swivel blades.
More Sheet Pans Than You'd Think
This last one is more of a tip than a kitchen essential. If you're roasting veggies or baking bread, you probably have some sheet pans ready to go for your Thanksgiving prep.
But don't forget about the many ways a sheet pan can be put to use. Place your pie dish atop a sheet pan to protect against spillage, same goes with your casseroles. Having an intimate Thanksgiving meal? You can make an entire Thanksgiving dinner on two sheet pans. Really.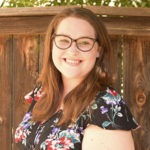 Courtney Hamilton is a writer and editor with over seven years' experience in journalism, blogging, communications, and other media. She has written for publications like PaleoHacks, PaleoPlan, The Center for American Progress, OC Weekly, and more.