A humble white fish, you may not have given much thought to cod. But this mildly-flavored, deliciously flaky fish deserves a place on your dinner table. Here's why.
Cod is one of the most versatile proteins you could whip up in the kitchen. You may have had it many ways throughout your life, from crispy fish and chips to pan-seared with lemon and garlic.
You can bake it in an indulgent cream sauce, or keep it fresh with seasonal veggies. You can even pile it in a tortilla for a satisfying fish taco.
This is why we recommend trying cod in your kitchen; it can be used in so many ways. We've compiled a few of our favorite recipes as a jumping-off point here. Enjoy.
One-Pan Cod with Tomatoes and Corn
This one-pan cod with tomatoes and corn is summer personified, with flaky cod served atop fresh seasonal produce.
You'll love how bright this meal is, as well as how simple it is to throw together. On the short ingredients list you'll find cod fillets, fresh tarragon, corn, cherry tomatoes, and red onion. You'll also need a few staples, like avocado oil, salt, and pepper.
Your veggies take a trip to the oven first, then you'll add tarragon-crusted cod to the pan for a quick 10-minute cook. You can eat this dish as is, or load your cod and veggies into a tortilla for a vibrant fish taco.
Mediterranean Baked Cod with Lemon and Garlic
Lemon. Garlic. Flaky white fish. They're the perfect combination, as you'll find with this Mediterranean baked cod with lemon and garlic recipe.
This cod is dipped in a lemon juice mixture that includes olive oil and melted butter. It's then dredged in a spiced flour complete with ground coriander, Spanish paprika, cumin, salt, and pepper.
These cod fillets are quickly pan-seared for crispiness, then finished in a hot oven for about 10 minutes. Don't forget a hit of fresh parsley for brightness.
Garlic Butter Baked Cod
Everybody loves a recipe with a short ingredients list, and this garlic butter baked cod fits the bill perfectly.
To make this flaky, buttery cod, you'll need the fish, butter, olive oil, garlic, paprika, parsley, and lemon. You'll need a sprinkle of salt in there too. That's it!
The process is simple: You'll make a paste with everything but the lemon, and coat the cod in it. Then, layer lemon slices atop the fish while it bakes. It's finished in 20 minutes.
Cajun Garlic Butter Cod
As a mild white fish, cod takes well to bold flavors. That's why this Cajun garlic butter cod is so good.
You don't need much to throw this together. Simply create a sauce with butter, olive oil, garlic, and Cajun seasoning. If you don't have a Cajun seasoning blend on hand, you can combine paprika, garlic powder, pepper, onion powder, oregano, cayenne, and thyme.
Pour that sauce atop your fish and bake it until it's opaque and flaky—about 15 minutes. We'd serve this with some rice to soak up that sauce, and whatever veggies you have on hand.
Baked Cod with Tomato and Lemon
This Italian-inspired baked cod with tomato and lemon is perfect for a flavorful weeknight dinner.
This recipe is brimming with Italian flavors, thanks to additions like tomato, lemon, fennel bulb, white wine, and capers. All you have to do is sauté your veggies and aromatics, layer the cod on top, and bake away.
Be sure to top this with your favorite fresh herbs as a finishing touch. You can also serve it with good crusty bread to sop up those incredible juices.
Parmesan Baked Cod
You may have heard that fish and cheese don't pair well, but this parmesan baked cod begs to differ.
This cod gets a coating of freshly grated parmesan cheese (break out the good stuff for this one), paprika, parsley, and salt. You'll simply bake until the fish is opaque and crisp. Be sure to serve with fresh lemon wedges for a zing that brightens up the whole dish.
Pan-Seared Cod in White Wine Tomato Basil Sauce
This pan-seared cod in white wine tomato basil sauce is brimming with vibrant flavors, thanks to ingredients like burst cherry tomatoes and lemon zest.
You'll start by whipping up the sauce, complete with olive oil, red pepper flakes, garlic, cherry tomatoes, white wine, fresh basil, lemon juice, and zest. A pinch each of salt, sugar, and pepper rounds the sauce out.
From there, you'll simply pan-sear your cod, then serve it in the sauce. It's another meal you'll want to serve with some good crusty bread for dipping.
Baked Cod in Cream Sauce
We've showcased a lot of light and bright cod recipes in this compilation, but this baked cod in cream sauce is an indulgent way to use the fish.
It's the rich cream sauce that pulls this dish together, made with butter, heavy cream, milk, parmesan cheese, and more. Yes, it's as silky and heavenly as it sounds.
The cod itself is coated in seasoned bread crumbs, giving it some crunch to cut through that thick and rich cream sauce. Serve this alongside a veggie that you wouldn't mind getting some of that cream sauce on—asparagus, maybe?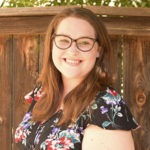 Courtney Hamilton is a writer and editor with over seven years' experience in journalism, blogging, communications, and other media. She has written for publications like PaleoHacks, PaleoPlan, The Center for American Progress, OC Weekly, and more.