Last Updated on September 7, 2022
Fried chicken is the ultimate comfort food, and there are so many variations, it's hard to pick just one favorite.
That's why we didn't. Instead, we've compiled eight different ways to enjoy crispy, juicy fried chicken. You'll find recipes like:
Gluten-free chicken and waffles
Fried chicken sandwiches
Sweet and spicy Korean fried chicken
Paleo and Keto fried chicken options
We've got recipes that fit a variety of dietary preferences, so if you're Paleo, Keto, or gluten-free, you'll find the perfect crispy fried chicken recipe for you.
Keep reading, and fire up your favorite high-temp cooking oil. It's time to fry some chicken.
Chef Yankel's Buttermilk Fried Chicken and Gluten-Free Waffles
Looking for a foolproof gluten-free fried chicken and waffles recipe? We've got you covered with Chef Yankel's buttermilk fried chicken and gluten-free waffles.
Crisp fried chicken gets piled high on fluffy, warm waffles, with no gluten in sight. It's as American a recipe as it comes.
This fried chicken—made from a whole chicken, cut into 10 pieces—gets its crispy coating from a blend of almond flour, gluten-free flour (try Bob's Red Mill 1-1 Baking Flour), salt, pepper, and cayenne. Don't forget the spicy buttermilk marinade, too.
Pillowy gluten-free waffles are the perfect accompaniment to this indulgent meal.
Perfect Fried Chicken
This perfect fried chicken is fairly classic, with one genius tweak: A hint of sriracha for mild heat.
You'll start with a spiced buttermilk marinade, with the heat provided by that sriracha. Let it marinate for 12 to 24 hours for ultra juicy chicken. Then, dredge it in a well-seasoned flour that includes garlic powder, salt, paprika, black pepper, and cayenne pepper.
Working in batches, fry your chicken until each side is golden brown, or about 6 to 7 minutes.
Serve this chicken immediately, for warm, spicy comfort all around.
The Best Gluten-Free Fried Chicken
Looking for an uber-simple, foolproof way to fry up chicken without the gluten? This gluten-free fried chicken recipe calls for only a handful of ingredients.
Of those ingredients, none of them are flour. Yes, you can make fried chicken without flour! Instead, this recipe opts for tapioca starch as a coating.
The marinade is simple, with a blend of buttermilk, cayenne pepper, red wine vinegar, and a healthy dash of salt and pepper. Let your chicken sit in the marinade for 12 hours.
After marinating, this chicken cooks up in 20 minutes. Yum!
BB Fried Chicken Sandwich
Are you ready for the most decadent fried chicken sandwich you've ever enjoyed? This BB fried chicken sandwich is indulgent but easily made to fit several dietary preferences.
It's all in the flour coating: You can opt for anything from garbanzo bean flour, all-purpose, or even almond flour. Joining your crisp chicken cutlet are succulent cuts of bacon, a pickled slaw, avocado mayo, and soft brioche buns.
To make a refreshing pickled slaw that cuts through all of the richness, combine pickling cucumbers, red onion, carrot, white vinegar (or apple cider vinegar), pickling spice, and a touch of cane sugar.
P.S. Looking to cut down the carb content? Skip the brioche buns and serve this dish fork-and-knife style, like a cutlet.
Korean Fried Chicken
Nicknamed "candy chicken," Korean fried chicken has an addictive crunchy exterior and sweet-spicy coating.
If you're looking for a new way to enjoy fried chicken, you've found it. There are two key steps to perfecting this saucy, ultra-crisp chicken: A light corn-starch coating with a touch of baking powder, and a temperature-controlled double-fry.
The baking powder in the coating creates blistering on the chicken skin, creating a super crispy exterior. Meanwhile, the double-frying allows you to gently fry the meat first (achieving a tender interior), then aggressively and quickly fry it for crispiness. A candy thermometer helps here, but it's not essential.
Fried Chicken Breasts
If you're not looking to butcher a whole chicken, but still want crispy comfort, try these fried chicken breasts.
This recipe works whether you have bone-in or boneless chicken breasts, so use whatever you have on hand. The boneless chicken will cook up faster if you're looking for a fast weeknight dinner.
This recipe is basic, and perfect in its simplicity. Simply coat your chicken breasts in a spiced flour, complete with salt, pepper, and baking powder (for crunch). Fry them in a pan in batches. Keep your chicken warm in the oven while you work.
We'd serve these chicken breasts with mashed potatoes and your favorite veggies.
"Breaded" Paleo Chicken Cutlets
Looking for crispy fried chicken on the Paleo diet? These "breaded" Paleo chicken cutlets capture all the crispiness of the original recipe, with a grain-free coating of almond and coconut flours.
You'll make a flavorful dredge with almond flour, coconut flour, salt, pepper, Italian seasoning (this can be subbed out for any other blend you prefer), onion powder, garlic powder, and a few dashes of red pepper flakes if you'd like.
Dredge your chicken cutlets in egg, the flour mixture, and pan-fry in your skillet.
P.S. These are totally kid-friendly.
Best Keto Fried Chicken
We haven't forgotten about the Keto diet! This recipe is the best Keto fried chicken because it's warm, crispy, and even a touch cheesy and nutty.
Boneless, skinless chicken thighs get coated in a blend of almond flour, parmesan cheese, salt, pepper, paprika, and cayenne. An egg wash, complete with a little heavy cream, helps that crunchy coating adhere.
You only have to fry these chicken thighs for about five minutes to achieve golden brown heaven in a bite.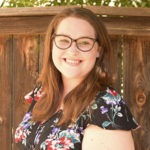 Courtney Hamilton is a writer and editor with over seven years' experience in journalism, blogging, communications, and other media. She has written for publications like PaleoHacks, PaleoPlan, The Center for American Progress, OC Weekly, and more.