Last Updated on December 22, 2020
When you envision your ideal Thanksgiving, what do you see? Is it a relaxed day filled with love, gratitude, and good food? Or is it a harried day spent fussing about the kitchen?
We want you to have the time to enjoy the day, which is why we've compiled these great tips for prepping and even fully cooking parts of the meal ahead of time. You can take a day on the weekend before Thanksgiving to get ahead, or even just take a few hours during the week to prepare cranberry sauce or pie.
In this guide, you'll learn:
How to brine a turkey ahead of time
The best ways to freeze Thanksgiving sides before the big day
Make-ahead recipes
How to freeze pies ahead of time
By knocking off even just a few of these, you'll carve out more relaxation time on Thanksgiving.
1. Brine your turkey and flavor your bird.
If you're working with a frozen turkey, be sure to take it out to thaw in the refrigerator for a few days. Look up the correct timing based on the size of your bird.
Still, there are few more turkey steps you can get ahead on if you'd like.
Want irresistibly juicy and tender turkey? Try brining it a day or so ahead of time. We have a delicious apple cider brine recipe that walks you through the simple process. By brining the bird, you'll infuse it with more moisture and a base layer of seasoning, leaving everything moist and flavorful after roasting.
Even if you don't brine your bird, you can get ahead of the flavors you plan to accompany your turkey. Want to rub down your turkey with plenty of butter and herbs? Whip up a quick compound butter the weekend before, so it's one less step to worry about Thanksgiving morning.
2. Freeze your mashed potatoes, sweet potatoes, and casseroles.
When it comes to a make-ahead Thanksgiving feast, the freezer is your friend. Consider it a pause button that allows you to prep a dish all the way to the moment before you cook and serve.
The freezer works great for dishes like mashed potatoes, sweet potato or yam puree, stuffing, and even green bean casserole.
With mashed potatoes and pureed sweet potatoes, you'll want to cook them all the way then freeze them in a freezer bag or freezer-proof container (leave out any toppings until you're ready to reheat them). Thaw them a few days before Thanksgiving, then reheat however you'd like: Oven, slow cooker, even the microwave.
As for the casseroles, you won't cook them through, but rather prep them. So, toss together your bread cubes, apples, veggies, and other ingredients and freeze it all in a freezer-proof container. Move it straight from the freezer to the oven on Thanksgiving for an easy stuffing. The same goes for green bean casserole, though leave out those crispy onions until you're ready to bake.
3. Make the gravy ahead of time.
Gravy made from turkey pan drippings is delicious, of course, but there's no shame in making your gravy ahead of time. Simply use turkey or chicken stock in place of the drippings.
Gravies made without dairy—milk or cream—store well in the freezer. If you plan to add a hint of dairy to make it creamy, just store it in the fridge a few days ahead of time. Reheat and whisk vigorously to get rid of any separation.
4. Whip up a quick cranberry sauce.
Have you made cranberry sauce from scratch? You may be surprised at just how easy it is to throw together a few days before the big feast.
You truly only need a handful of ingredients to prepare a delicious sauce. The pectin in cranberries thickens the sauce naturally, and a few days in the fridge helps this process along. It's one dish that's actually helped by a little extra time to allow those flavors to mingle.
Need inspiration? Here's a simple orange and cranberry relish recipe.
5. Signature cocktails? Prep your syrups now.
We couldn't forget about the drinks! If you're really feeling festive, feel free to prep the ingredients for a signature cocktail or punch ahead of Thanksgiving. You can whip up any special syrups a few days before (we love the bacon pumpkin spice syrup in this seasonal cocktail).
Flavorful punches (boozy or not) featuring plenty of seasonal produce and flavors are another great option; they'll benefit from the extra time for flavors to mingle.
6. Freeze pies ahead of time, for no worries dessert.
It's dessert time; and if it's Thanksgiving, there's a good chance that dessert is pie. We love a homemade pie, but we don't love stressing over it on Thanksgiving day. Once again, the freezer is your friend.
The weekend before Thanksgiving, prepare your pie up to the point before you bake it. This works best for fruit pies, like apple, berry, cherry, even ones with streusel topping. Then wrap it generously in plastic wrap, foil, and a freezer bag.
You can bake the pie directly from the freezer, no need to defrost. Here's a great tutorial on freezing and baking pies.
7. Thanksgiving day: Relax!
The goal of this make-ahead guide is to ensure you have a hassle-free, laid-back Thanksgiving with people you love.
By prepping even a few dishes the weekend before, you've carved out some precious time to sit back (maybe with that delicious cocktail) and relax, rather than fuss about the kitchen. We hope you have a happy and delicious Thanksgiving!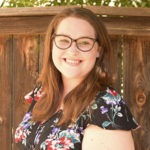 Courtney Hamilton is a writer and editor with over seven years' experience in journalism, blogging, communications, and other media. She has written for publications like PaleoHacks, PaleoPlan, The Center for American Progress, OC Weekly, and more.