Last Updated on April 27, 2020
Sweet, succulent, and tangy, bacon jam is the perfect condiment to stash in your kitchen. Whether it's store-bought or homemade, there are several ways to use this flavor-packed spread.
What is bacon jam, exactly? While there's no fruit pectin, this bacon spread is every bit as jammy as its fruity counterparts. Bacon jam is essentially chopped bacon cooked up with onions and flavorings like sugar, maple syrup, balsamic vinegar, and more. The whole mixture becomes a thick, luscious spread that works for savory and sweet uses alike.
From jazzed-up burgers to a sweet and savory peanut butter and jelly sandwich, here are a few ways to use bacon jam you may not have tried.
1. Make a Bacon Jam Burger
Bacon jam on a burger is life-changing, as this epic burger with 15-ingredient bacon jam recipe proves.
And while that particular burger uses bacon jam-packed with a myriad of flavorings—think brown sugar, garlic, cinnamon, bourbon, balsamic vinegar, coffee, and more—even a simple bacon jam amps up the flavor on a burger.
Simply spread the bacon jam on a toasted bun, and pile it high with your patty and preferred toppings. Pro tip: pair the bacon jam with a rich mayo or aioli for a creamy element.
Pro tip: pair the bacon jam with a rich mayo or aioli for a creamy element.
2. Whip Up a Sweet and Savory PB&J
The humble peanut butter and jelly sandwich boasts a heavily sweet profile, but you can amp up the savory with a smidge of bacon jam.
Use any jelly you'd like to achieve a sweet, tangy and savory meld, or forego the jelly and opt for bacon jam and peanut butter for a nutty and salty snack.
Get really inventive with a riff on the Elvis sandwich, and pair bacon jam, peanut butter, and banana with your favorite toasted bread.
3. Swap It For Classic Bacon in a Breakfast Sandwich
Egg and bacon breakfast sandwiches are pretty incredible on their own, but bacon jam is a quick and easy way to riff on the classic.
Simply use bacon jam in place of bacon in your sandwich, and pile it high with egg, cheese, hash browns—whatever you'd like. Or go the sweet and savory route, and make a waffle sandwich packed with bacon jam, scrambled eggs, and a drizzle of maple syrup.
If you've already got bacon jam ready to go, you can skip the bacon frying and get right to devouring your sandwich.
4. Innovate the BLT
It's not just breakfast sandwiches where bacon jam proves a time-saver. You can have a BLT ready in minutes with just-as-succulent bacon jam instead of fresh-cooked bacon.
Plus, you'll get the tangy, sweet, and savory blend of flavors that come with the jam. Paired with creamy mayo, crunchy toasted bread, and crisp lettuce and tomato, this simple sandwich can't be beat.
Since you've saved so much time, go ahead and try jazzing up your BLT even more with some avocado, or make it a club sandwich with a few slices of turkey or ham. Tiny toothpicks optional.
5. Serve the Best Charcuterie
Let's take a break from sandwiches and burgers for a second and explore bacon jam's other applications—like an epic charcuterie board.
Make a spread of your favorite cheeses, crackers, crudités, cured meats, and fruit. Then place a generous dish of bacon jam on the board.
Your guests will love creating their own bacon jam creations, like a truly American combo of cheddar, salami, cracker and bacon jam. Or, they can spread bacon jam over brie on an apple slice for a sweet, salty, and funky bite.
Don't have any guests coming over? Make the board for yourself. You deserve it.
6. Spread it on Toast
It doesn't get simpler and more nostalgic than jam on toast. You can use bacon jam in the same way you'd use strawberry or grape jam—just slather it generously on a hot and fresh piece of toast. It's the perfect breakfast, lunch, or snack.
Any bread works here, too. White, wheat, pumpernickel, gluten-free, bagels—the options are endless.
7. Make the Best Grilled Cheese Ever
It doesn't get more indulgent and comforting than a sandwich layered with cheese and bacon. Skip the bacon frying and spread your grilled cheese with a layer of bacon jam, instead.
You'll get a sandwich that's even more ooey-gooey and melty, and you'll enjoy the savory notes of bacon and onions alongside hints of sweet and tangy.
Bacon jam complements the basic white bread and American cheese sandwich just as well as a four-cheese, rustic bread concoction. You can't go wrong.
8. Bacon Dressing, Anyone?
Yes, you can enjoy bacon in your salad dressing. And with bacon jam, it couldn't be easier to whip up.
Simply combine dollops of bacon jam with oil and vinegar for a savory, salty, and tangy dressing. Warm the vinaigrette and serve it over spinach, nuts, goat cheese, and berries for a truly incredible warm salad.
9. Turn Up the Succulence on Roasted Veggies
Once again, bacon makes everything about vegetables better—especially when they're roasted to crisp perfection.
Use bacon jam alongside a touch of salt and pepper to coat Brussels sprouts, broccoli, carrots, and cauliflower – lots of veggies work well here. Just make sure to roast your veggies at an appropriate temperature, depending on if there's oil in your bacon jam.
Finish your roasted veggies with fresh parmesan shavings for a truly rich roasted veggie side dish.
10. Take Your Omelet to the Next Level
You've already seen how bacon jam can transform a bacon sandwich, but its breakfast uses don't stop there. Use bacon jam to stuff an omelet for a satisfying start to your day.
Try pairing bacon jam with goat cheese for a savory and delightfully tangy omelet filling, or use cheddar and veggies for something more American-inspired.
Store-bought bacon jam is delish, but if you're looking to make something truly special, use a pack of ButcherBox bacon to make your own bacon jam at home. Consult this list for plenty of ways to use it!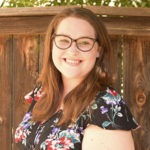 Courtney Hamilton is a writer and editor with over seven years' experience in journalism, blogging, communications, and other media. She has written for publications like PaleoHacks, PaleoPlan, The Center for American Progress, OC Weekly, and more.