Last Updated on November 8, 2019
On Thanksgiving, my mom's kitchen is absolutely brimming with all the trimmings of a feast. You'll find a massive bird, crackly marshmallow-topped sweet potato casserole, fully loaded mashed potatoes, homemade cranberry sauce, green bean casserole, and the list goes on.
Did I mention there's only six of us? That includes a toddler, with, well, a toddler-sized stomach and very picky preferences (he's not touching the green beans). My husband, kid, and I even head to another gathering with my mother-in-law later that day.
Predictably, we eat leftovers forever and contribute to an embarrassing amount of food waste when we can't stomach another bite of sweet potato. I'd imagine that we're pretty typical in that way.
But Thanksgiving doesn't have to be all over-cooking and wasteful leftovers. If you're part of the many small Thanksgiving gatherings taking place this holiday season, there are many ways you can scale down your dinner and still enjoy the heck out of it.
In this article, we'll break some of those ideas down. For instance, you can try roasting turkey breasts or a whole chicken instead of a behemoth of a bird. Read on for a more intimate approach to a Thanksgiving feast.
Roast Turkey Breasts Instead
If you're not ready to commit to roasting a whole turkey this Thanksgiving, start small with turkey breasts. Turkey breasts are sizeable—two is more than enough for two adults—but they're not 25-pound behemoths like full birds.
Depending on the size of the breasts and your cooking method, you can roast a turkey breast in under two hours, making quick work of your intimate Thanksgiving feast. If you're dealing with a small oven in a small apartment, turkey breasts may be the more feasible Thanksgiving option.
Plus, turkey breasts still provide plenty of drippings to whip up a rich and savory turkey gravy.
Try a Whole Chicken
A Thanksgiving turkey may be traditional, but nothing says fall-apart tender roast chicken isn't every bit the centerpiece as a turkey. Chickens are much smaller than turkeys, and better suited to smaller Thanksgiving gatherings—and a good bit more economical, too.
You can use a similar seasoning blend with a roast chicken that you would a turkey. Butter, fresh herbs like thyme, rosemary, and sage, and garlic are all excellent choices. Heck, go ahead and brine it if you'd like.
Limit the Sides
Green bean casserole, cranberry sauce, sweet potatoes, mashed potatoes, stuffing, mac and cheese—just because you have an endless array of side dish options, doesn't mean you have to make each one.
My family is personally guilty of this one. I'm a side dish lover and enjoy indulging in (way too many) sides on Thanksgiving Day. But we end up taking small portions of each side dish, never finishing a complete one and growing sick of it by day three.
Instead of cooking up a dizzying array of options, focus on perfecting two or three side dishes. You'll limit food waste, and save yourself a bunch of time in the kitchen. It's a win-win.
Don't Go Crazy on the Appetizers
Once again, my family is guilty of this crime. Thanksgiving comes in two waves for us: appetizers for "lunch," and a feast for "dinner." That's not counting dessert.
We put out a spread of appetizers as if we were hosting a party when it's just the five of us and a kiddo. And while you'll never see me turn down a deviled egg, the smarter option may be to offer a single, really yummy appetizer and save room for the feast ahead.
Once again, limiting your selection allows you to go all-out on one or two appetizers. Bake a wheel of brie in puff pastry and cover it with autumnal fruits, or bake up some bacon-wrapped dates stuffed with blue cheese. Indulgent options like this ensure your guests won't feel like they're missing out, and you're saving yourself from assembling endless crudites.
One Pie is Good!
The same principle as limiting sides and appetizers applies to dessert. You just ate a feast and probably barely have room for dessert. It's totally cool if the only option is pumpkin pie. It's a classic that will satisfy any sweet tooth.
Bonus: Make an Entire Thanksgiving Meal on Two Sheet Pans
Do you want to eliminate as much of the excessive prep, dishes, and food waste from Thanksgiving dinner as possible? Make your entire Thanksgiving meal on two sheet pans. Yes, really.
With a little bit of prep and ingenuity, you can have a Thanksgiving meal for four ready in two hours, dirtying just two sheet pans. And you're not skimping on any of the flavor: Enjoy perfectly-roasted turkey breast, dressing, parmesan brussels sprouts with pomegranate arils, and candied sweet potatoes.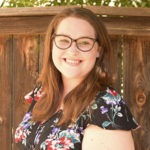 Courtney Hamilton is a writer and editor with over seven years' experience in journalism, blogging, communications, and other media. She has written for publications like PaleoHacks, PaleoPlan, The Center for American Progress, OC Weekly, and more.