Last Updated on March 18, 2020
Pasta and meat are a classic pairing; where would we be without spaghetti and meatballs, or chicken Alfredo?
But, there are so many cuts of meat that you may not have considered combining with your pasta dishes. And, if you only indulge in pasta occasionally or nix it altogether from your diet, there are still ways to enjoy a version of the perfect pairing between meat and noodles.
We've compiled eight meaty pasta creations below, along with some ideas on how to use up all kinds of meat with pasta or veggie noodles.
You could try:
Tossing your pasta with steak and greens for a robust pasta salad
Spicing up store-bought pasta sauce with bacon
Adding beef to your mac 'n cheese to truly make it a meal
Upping the ante on chicken Alfredo with tomatoes, spinach, and garlic
Serving up roasted meats like pork tenderloin atop a bed of zucchini noodles
You'll find all these methods in the recipes below, along with many other ways to marry meat and pasta.
Mustard-Chive Flank with Slow-Roasted Tomato Pasta Salad
A great way to lighten up the carb load of pasta is to serve it in a salad, like this mustard-chive flank with slow-roasted tomato pasta salad.
Slices of mustard and chive marinated flank steak get tossed with a pasta salad complete with slow roasted tomatoes, greens (like spinach, arugula, or whatever you'd prefer), avocado, penne noodles, and a homemade champagne vinaigrette.
You'll love how this meal is simultaneously hearty but refreshing, thanks to the zing of the champagne vinegar-based vinaigrette.
Zoodle Pasta with Mushroom and Onion Marinara and Bacon
On those nights you need a comforting but healthy meal on the table — like, right this minute — reach for this zoodle pasta with mushroom and onion marinara and bacon recipe.
You'll make a quick marinara, veggie, and bacon sauce, using a store-bought, organic marinara sauce as the base for ease. Add to that crisp bacon, minced garlic, red onion, and some mushrooms, and you're in for a quick, delicious dinner than recalls pasta without all those carbs.
Lemon Garlic Marinated Top Round London Broil with "Squoodles"
Ever had "squoodles," or squash noodles? In this lemon garlic marinated top round London broil with "squoodles" recipe, we combine juicy London broil slices with a hearty, mildly sweet butternut squash noodle.
The London broil marinade itself is simple, with some garlic, lemon zest, parsley, thyme, rosemary, and olive oil. Meanwhile, the squoodles are sautéed in olive oil with some garlic, cherry tomatoes, chili flakes, parsley, lemon juice, and salt and pepper.
All in all, it's a filling but nutritious meal filled with bright notes of acidity, a bit of spice, and lots of herbs.
Gluten-Free Beefy Mac 'n Cheese
The ultimate nostalgic comfort food, mac 'n cheese will always hold a place in our hearts. This gluten-free beefy mac 'n cheese is a tad more grown up — though your kids will probably still love it — with some added ground beef, Swiss cheese, and gluten-free noodles.
While a bit more complex than the boxed stuff, it's just as easy to make, with some quick-cooking ground beef, a simple tapioca flour-based roux, uber-melty Swiss cheese, and, of course, copious gluten-free elbow noodles.
Creamy Italian Sausage Pasta
Italian sausage is a pasta mainstay in Italian American recipes, but you may be more familiar with it in marinara sauce rather than in creamy Italian sausage pasta.
This recipe delivers on the indulgence, with simple, comforting ingredients like ground Italian sausage, penne noodles, olive oil, minced onion, garlic, red pepper flakes, salt, heavy cream, baby Spinach, and real Parmesan cheese.
All this comes together ridiculously easily, resulting in impossibly rich and creamy pasta, complemented perfectly by sweet Italian sausage and mild baby spinach.
Chicken and Bacon Pasta with Spinach and Tomatoes in Garlic Cream Sauce
Chicken Alfredo is delicious, but recommend giving this chicken and bacon pasta with spinach and tomatoes in garlic cream sauce a try instead. Loaded with spinach, bacon, and tomatoes in addition to a garlicky Alfredo sauce and perfectly pan-fried chicken, this is an indulgent meal for the books.
You can use any boneless cut of chicken in this recipe, really: Slice up some boneless, skinless chicken breasts or tenders, or give dark meat a try with some boneless chicken thighs.
Pistachio Pesto Zoodles with Roasted Pork Tenderloin
We didn't forget about pork when it comes to making pasta! In this pistachio pesto zoodles with roasted pork tenderloin recipe, you'll enjoy pistachio pesto-laced zucchini noodles with slices of juicy pork tenderloin on top.
The pesto couldn't be simpler to throw together; just pulse together in a food processor some shelled pistachios, fresh basil, cilantro, lemon zest, parmesan cheese, water, salt and pepper, and olive oil.
Simply spiralize your zucchini, cook the noodles up, and serve with a simply seasoned, roasted pork tenderloin.
Ribeye Steak Pasta Puttanesca
As we've proven on this list, steak and pasta marry beautifully, and this ribeye steak pasta puttanesca recipe is no exception. It's also heavy on the indulgence—there's nothing lightened up about this dish.
You'll pan-fry this steak with butter, olive oil, salt, and pepper. Toss the steak with rigatoni pasta, and a sauce filled with butter, garlic, cherry tomatoes, Kalamata olives, capers, salt, pepper, fresh Parmesan cheese, and parsley.
This recipe uses ultra-tender ribeye steak, but many cuts of steak would work just fine.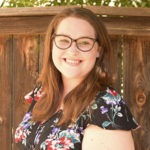 Courtney Hamilton is a writer and editor with over seven years' experience in journalism, blogging, communications, and other media. She has written for publications like PaleoHacks, PaleoPlan, The Center for American Progress, OC Weekly, and more.