Would you believe us if we told you there was a steak that, when cooked properly, boasts the tenderness of a filet but the depth of flavor associated with pot roast or short ribs?
This is not a mythical steak or a figment of the imagination; it's the ranch steak. Cut from the chuck primal, ranch steaks are technically a boneless shoulder steak. They're super lean and need to be cooked to the perfect doneness to avoid dry, overdone meat.
Don't let that scare you, though. Ranch steaks are quick and easy to prepare, and worth keeping a diligent eye on the grill or skillet.
In this guide, we'll break down everything you need to know about this unique cut, including how to cook it and recipes to get you started.
What Are Ranch Steaks?
Cut from the cow's shoulder muscle, ranch steaks are technically called "boneless chuck shoulder center cut steak." Understandably, "ranch steak" is a more memorable name.
Ranch steaks are very lean, and trimmed of virtually all their fat. They're rarely thicker than an inch, and weigh in at less than 10 ounces.
Ranch steaks boast a rich, beefy flavor, but they can be a bit tough if overdone. Grass-fed ranch steaks in particular have a distinctive, earthy richness to them.
It's imperative you don't overcook your ranch steaks. They're best-prepared to medium-rare if you're looking to cook them fast, though you can braise them to a fall-apart level of tenderness.
How to Cook a Ranch Steak
Grill –  To grill your ranch steaks, you'll want to start by preheating the grill to get it uber-hot, then rubbing down the grates with an oil-soaked rag. Use tongs to move the rag around. Place the ranch steaks at a 45° angle across the hottest part of the grates, grilling for 4 minutes each side. You'll want to rotate the steaks every couple minutes. Aim for medium-rare; this is about 120°F on a meat thermometer. Let your steaks rest for at least 8 minutes and slice them thinly against the grain.
Sear – Pan-searing your ranch steaks couldn't be simpler, but you'll want to work quickly to avoid overcooking this cut. To get started, preheat a large skillet, like a cast-iron or stainless steel skillet. Add your favorite high heat-stable oil, then sear your ranch steaks for 2 to 3 minutes a side, until you have a crisp, brown crust. Again, aim for medium-rare, or 120°F on a meat thermometer. Let them rest for 8 minutes and slice them thinly against the grain.
Our Favorite Ranch Steak Recipes
Paired with crisp and tart flavors from summery blueberries and fresh asparagus, this recipe really showcases the rich meaty flavor of ranch steaks.
It's an ideal, complete summer meal, cooked either stovetop or over hot coals. You'll first season your ranch steaks with a blend of Cajun spice (zesty, spicy, and savory with notes from garlic powder, paprika, cayenne, and more) and olive oil.
You'll also make a homemade salad dressing for your asparagus, blueberry, and arugula salad. Use a food processor to pulse together orange juice, balsamic vinegar, Dijon mustard, and honey. Season with a bit of salt and pepper.
From there, all you have to do is sear your steaks and toss your salad. It's an easy, flavor-packed meal that's ready in under 30 minutes.
If the idea of honey on steak has taken you aback, stick with us. This recipe is worth its (sea) salt!
This simple, honey-glazed steak is a delicious mix of caramelized and salty richness. Paired with sweet oven-roasted carrots, this healthy and hearty meal is bound to satisfy.
You'll have to prep ahead just a bit for this easy recipe by rubbing your steaks down with sea salt, then leaving them overnight. The next day, marinate them simply with raw honey, pepper, and sea salt for at least an hour, followed by a 45-minute countertop rest period.
Grill the steaks for 2 to 3 minutes each side. Alternatively, you can pan-sear them.
Serve the steak with rainbow carrots roasted with thyme, garlic, orange zest, coriander, more raw honey, olive oil, salt, and pepper.
Here's a hearty ranch steak recipe you'll want to pair with a full-bodied glass of red wine.
A quick marinade on these ranch steaks ensures deep, savory flavors and tender meat. Simply combine soy sauce, Worcestershire sauce, and garlic and marinate the steaks for 30 minutes, up to overnight.
Pan-sear your ranch steaks until they're medium-rare. Let them rest in a loose foil tent, and use butter to deglaze the pan they cooked in. Add mushrooms, onions, and more garlic, cooking until the mixture is softened.
Add a bit of red wine and scrape up any flavorful bits that may be stuck to the pan, letting the mixture cook a few minutes longer. When the wine is nearly fully absorbed, your onion and mushroom topping is ready to go.
While you'll have to exercise a smidge of patience during the quick marinade, the recipe itself cooks up in under 30 minutes. Enjoy!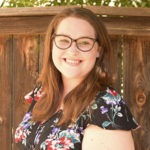 Courtney Hamilton is a writer and editor with over seven years' experience in journalism, blogging, communications, and other media. She has written for publications like PaleoHacks, PaleoPlan, The Center for American Progress, OC Weekly, and more.