Last Updated on July 23, 2019
Gift Dad the deliciousness of an all-grilled meal this Father's Day. We'll show you how.
Whether it's something bright and zesty, like peppadew butter-drenched grilled sockeye salmon and veggies, or hearty and rich, like the perfect bacon burger with chipotle lime mayo, this list is the essential guide to Father's Day recipes perfect for the grill.
With mains like grilled pork chops with bright red pepper romesco and side dishes like grilled veggies doused in aged balsamic, this list covers every component of the meal. Plus the grill means less stovetop and oven cooking, making for minimal cleanup.
In fact, we'll even show you how to whip up dessert on the grill. Read on for that recipe and more.
Grilled Sockeye Salmon with Peppadew Butter, Asparagus, and Charred Tomatoes
We know the stereotype of dads and grills conjures up images of big, beefy hunks of meat — and those are definitely on this list too. But sometimes, you want a bright, light meal like this grilled sockeye salmon with peppadew butter, asparagus, and charred tomatoes.
While light and refreshing, salmon's natural richness is complemented well by a zesty peppadew compound butter in this recipe. To make it, you'll simply combine butter, garlic, parsley, and peppadew juice in a food processor.
The butter gets slathered over the grill-charred veggies too, for good measure.
ButcherBox Bacon Burger with Chipotle Lime Mayo
What would a Father's Day grill party be without a burger option? And trust us, this ButcherBox bacon burger with chipotle lime mayo is the burger to end all burgers.
While simple at the outset, the meld of spicy chipotle lime mayo, rich beef patties, succulent bacon, creamy avocado, and pliable buns can't be beaten.
In fact, this burger is so good already, it doesn't include any cheese. But go ahead and throw some on if you'd like.
This recipe is Paleo, too, so long as you use Paleo-friendly buns or lettuce leaves to encase your burger.
Grilled Boneless Pork Chops with Red Pepper Romesco
Have you tried grilling your pork chops before? If not, this grilled boneless pork chops with red pepper romesco is the recipe to start.
While you could take the time to marinate or rub down a pork chop, this recipe opts for the quick and easy route, seasoning the chops simply and pairing them with a bright romesco sauce.
The pork itself couldn't be simpler to grill: Simply slather with olive oil, sprinkle liberally with salt and pepper, and grill them up in a matter of minutes.
While the chops rest, throw together in the food processor some almonds, roasted red peppers, basil, garlic, tomatoes, red wine vinegar, olive oil, salt, and pepper. That's all it takes to achieve romesco heaven.
Grilled Greek Marinated Chicken Breast with Peach and Endive Salad
Grilled chicken is the perfect canvas for zesty Greek marinade, and this grilled Greek marinated chicken breast with peach and endive salad keeps things quick and easy with a bottled marinade.
The chicken itself grills up in minutes, giving you time to grill up some fresh corn, peaches, and avocado for a peach and endive salad.
Add to that some red onion, scallions, feta cheese, and crunchy endive lettuce, and you're in for a crisp, sweet, and tangy medley of textures. This salad, too, uses a bottled vinaigrette to keep things simple.
Smoky Citrus Grilled Chicken Thighs
Need a smoky and sweet grill recipe that cooks up in 30 minutes flat? Reach for these smoky citrus grilled chicken thighs.
Citrus is truly the star flavor in this grilled chicken dish, with a marinade made from a whole orange (yes, really!), as well as lemons and lime. Those citrus components marry beautifully with rosemary, thyme, onion, garlic, and smoky hickory flavor from wood chips.
Serve this easy chicken alongside your favorite slaw or potato salad for the perfect Father's Day meal.
Cilantro Lime Hickory Grilled Flank Steak
We'd be remiss if we didn't feature a flank steak recipe, as it's the ideal cut for grilling. This cilantro lime hickory grilled flank steak is no exception, but it is quick and easy.
In 20 minutes flat, you can grill up a meal packed with ample acidity, smokiness, and zest. It only takes a handful of ingredients too: You'll need flank steak, lime zest, cilantro, garlic, olive oil, salt, and pepper. Don't forget to grill this over hickory wood chips, either.
Grilled Veggies with Aged Balsamic
You'll find with this grilled veggies with aged balsamic recipe that the grill isn't just for meat.
Whenever you're cooking up a quick and easy protein on the grill, pair it with this veggie dish that requires minimal cleanup. Or, make it a meat-free meal and serve these atop your favorite grains or cauliflower rice.
Veggies abound in this aged balsamic-doused dish, with red onion, asparagus, Portobello mushrooms, corn, Japanese eggplants, red bell pepper, and Cubanelle pepper. It's a colorful, delicious medley made only better by the grill's smoky char.
Grilled Peach Shortcake
Yes, that's right, grill up your Father's Day dessert with this grilled peach shortcake recipe.
Smoky and sweet grilled peaches can't be beat, especially when paired with crumbly, goat's milk shortcakes and fresh whipped cream. These shortcakes (which come together in the oven) are simple and easy to make, but feel free to sub in biscuits or your favorite base for shortcake.
In fact, you could also take the easy route and quickly grill some peaches, to be topped over store-bought angel food cake or even ice cream. Don't skip the fresh whip though — that's essential.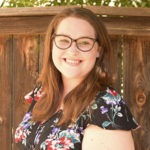 Courtney Hamilton is a writer and editor with over seven years' experience in journalism, blogging, communications, and other media. She has written for publications like PaleoHacks, PaleoPlan, The Center for American Progress, OC Weekly, and more.