Last Updated on June 19, 2020
Bacon makes everything better, right? Especially when it enwraps foods that are otherwise simple on their own; bacon is magical, transforming a good meal to something amazing.
Case in point: Bacon-wrapped dates. Bacon-wrapped meatballs. Bacon-wrapped filet mignon. We could go on – and we do, on this list, where you'll find all those things and more.
Bacon is the perfect tool for ramping up basic appetizers and finger foods – bacon-wrapped pineapple, anyone? Just as it's the perfect tool for elevating a meal, like with salty-sweet bacon-wrapped chicken.
This list will have you stocking your freezer with delicious ButcherBox bacon, we guarantee.
Bacon-Wrapped Filet with Buttermilk Smashed Potatoes and Mushroom Red Wine Sauce
You may associate bacon-wrapped foods with snacks or appetizers, but this bacon-wrapped filet with buttermilk smashed potatoes and mushroom red wine sauce proves the technique is just as worthy of a complete meal.
As if buttermilk smashed potatoes and mushroom red wine sauce weren't indulgent enough, these filet mignons get wrapped in succulent bacon. The result is an endlessly tender and flavorful meal that will leave you full in the best way possible.
Bacon-Wrapped Chicken
Another bacon-wrapped dinner, this bacon-wrapped chicken recipe is the juiciest, most succulent way to prepare chicken breasts we can think of.
A simple rub of brown sugar, smoked paprika, garlic powder, onion powder, salt, and pepper brings out even more flavor from these bacon-wrapped chicken breasts.
You only have to bake these for 25 to 30 minutes – a touch longer if you like your bacon extra-crispy. Serve this with a crisp salad to balance out the decadence.
Spicy Bacon-Wrapped Pineapple Bites
Sweet and savory, you won't be able to stop popping these spicy bacon-wrapped pineapple bites in your mouth!
While bacon and pineapple alone are enough to bring out bold flavors, these bites also incorporate more flavor with brown sugar, soy sauce, grated ginger, pineapple juice, and a hint of cayenne for spice.
These cook up in 35 minutes flat – they're perfect for last-minute entertaining or a delicious snack when you need something salty and sweet all in one.
Bacon-Wrapped Avocado
Need a keto bacon wrapped snack? Reach for this bacon-wrapped avocado recipe, which cooks up in just 25 minutes!
Beyond bacon and avocado, you'll need some ancho chile powder, cumin, and salt. That's it! Opt for a firm but ripe avocado for the ideal texture that still holds together well when wrapped with bacon.
You'll want to serve these immediately and enjoy them warm – cooked bacon and avocado won't hold up too well in the fridge.
Bacon-Wrapped Asparagus Stuffed Chicken Breast
We've one-upped simple bacon-wrapped chicken and incorporated the whole meal in one bite with this bacon wrapped asparagus stuffed chicken breast recipe.
You'll stuff these chicken breasts with a creamy mixture of goat cheese, ricotta, onions, garlic, asparagus spears, basil, and white wine. Yum.
Of course, wrapping that whole deal with a healthy dose of bacon is just the cherry on top.
Bacon-Wrapped Dates
Nothing could be as simple and sweet than these succulent bacon-wrapped dates.
Paleo-friendly, these bacon-wrapped dates require only two ingredients: bacon and dates. That's it!
Dates are rich in caramel-like flavors all on their own, but wrapping them in bacon and baking them off produces an out-of-this-world level of caramelization that can't be beat.
If you'd like to ramp up the flavors of these simple bacon-wrapped dates, try stuffing them with almond butter, goat cheese, blue cheese, or anything else that would pair well.
Bacon-Wrapped Asparagus
Asparagus and bacon are a winning pair in this bacon-wrapped asparagus recipe. In fact, every spear of asparagus gets enrobed with a whole strip of bacon!
Because bacon is so salty on its own, you don't need anything more than pepper to finish this recipe off. Bonus: They cook up in 30 minutes flat.
These bacon-wrapped spears work well as a side dish to a simple protein, or as a finger-friendly appetizer that anyone would enjoy.
Low Carb Bacon-Wrapped Meatballs
These low carb bacon-wrapped meatballs are so good, they work as part of a meal or as a delectable appetizer dipped into your favorite sauces.
You'll form the meatballs with ground pork, ground beef, grated parmesan, egg, Italian seasoning, onion powder, salt, and pepper. A bit of low carb barbeque sauce lends them even more flavor.
Bacon engulfs each meatball, packing in moisture for juiciness and flavor.
Bacon-Wrapped Jalapeno Peppers
Jalapeno poppers are a classic, and bacon only helps the equation with these bacon wrapped jalapeno peppers.
To make these simple, keto-friendly poppers, you'll need jalapenos, bacon, cream cheese, cheddar cheese, salt, and paprika. Simply assemble the poppers with a spiced cheesy filling, then wrap them in bacon.
These come together in about 40 minutes, so whip them up for a party directly beforehand. They're best served warm.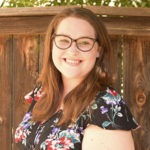 Courtney Hamilton is a writer and editor with over seven years' experience in journalism, blogging, communications, and other media. She has written for publications like PaleoHacks, PaleoPlan, The Center for American Progress, OC Weekly, and more.