Last Updated on July 22, 2019
Follow this blog with Bloglovin.
Meat is an important and healthy component of most people's diets, but it's important to fill in your diet with vibrant fruits and vegetables, too.
These recipes do just that, with healthy portions of meat complemented by lots of fresh vegetables, making for hearty, nutritious meals any night of the week.
You'll find on this list recipes like sweet Italian sausage succotash, which combines crumbled sweet Italian sausage with colorful veggies like corn, onion, red pepper, edamame, and delicata squash.
More in the mood for a salad? There's lamb fattoush with pomegranate vinaigrette, a sweet, savory and tangy blend of textures and flavors with English cucumber, fennel bulb, grape tomatoes, pomegranate seeds, and fresh mint in addition to hunks of lamb, crispy pita, and tangy feta.
There's also plenty of soup. Think turkey (or chicken) curry soup with cauliflower, butternut squash, and peas. Or there's chicken, kale and white bean soup, which combines lean protein with kale and carrots in one comforting bowl.
Whichever you choose, you can be sure you're packing in as many nutrients as possible with plenty of fresh produce and quality protein.
Sweet Italian Sausage Succotash
It's hard to think of a meal more autumnal than this sweet Italian sausage succotash. Packed with vibrant veggies like corn, onion, red pepper, edamame, and delicata squash, you'll feel good about what you're putting in your body.
Don't worry about protein, though: this dish is rounded out with crumbled sweet Italian sausage and edamame offers a decent dose of protein, too.
Beyond protein, this meal is rich in nutrients thanks to the veritable cornucopia of vegetables. Sausage makes it plenty hearty, while a simple seasoning blend of thyme, salt, and pepper make it plenty yummy.
Instant Pot Pork Carnitas Lettuce Wraps with Salsa Fresca
Having trouble thinking up ways to put your Instant Pot to use? These Instant Pot pork carnitas lettuce wraps with salsa fresca are just the thing.
Tender, crisp, and juicy carnitas form the foundation of this recipe, but you'll find lots of veggie accompaniments. Instead of tortillas, this recipe opts for buttery soft Bibb lettuce to wrap up the carnitas, topping the whole thing with creamy avocado and a veggie-packed salsa fresca.
To make the salsa fresca, you'll need tomatoes, garlic, lime, cilantro, jalapeno, red onion, salt, and pepper. It's simple, but refreshing and healthy to boot.
Pro tip: This recipe is Paleo and even Whole30-friendly.
Leftover Lamb Fattoush with Pomegranate Vinaigrette
Do you have any leftover lamb roast in the fridge? Do yourself a favor and whip up thisleftover lamb fattoush with pomegranate vinaigrette.
Never had fattoush? It's a popular Middle Eastern salad, hailing from Lebanon. In addition to hunks of lamb, you'll find in it English cucumber, fennel bulb, grape tomatoes, pomegranate seeds, and fresh mint. You'll also find crisp pita pieces for crunch and tangy feta for more flavor.
The key that brings this whole recipe together? A simple pomegranate vinaigrette that combines pomegranate molasses, white wine vinegar, olive oil, and a pinch of kosher salt.
Leftover Turkey Curry Soup
If you've got any leftover turkey or chicken in the fridge, this leftover turkey curry soup is a must-try recipe.
While creamy and rich, this soup is packed with lean protein, lots of nutrient-filled veggies like cauliflower, butternut squash, and peas, spices, and zero dairy—so you'll feel good about eating it.
To make this easy soup, just sauté cauliflower and butternut squash in some ghee. Add in turkey (or chicken), curry powder, kosher salt, and black pepper. To that, you'll add cashew milk and chicken or turkey stock and let the whole thing simmer for 30 minutes or so. Add in peas in the last five minutes of cooking, and you're golden—just like the soup.
Chicken, Kale, and White Bean Soup
Need a hearty, healthy soup that will nourish you from the inside-out? This chicken, kale, and white bean soup checks all the boxes.
This soup also couldn't be any easier to throw together, with simple ingredients and an easy cooking process. In a Dutch oven, you'll sauté chicken tenders in olive oil, along with onions, garlic, carrots, oregano, kosher salt, and black pepper.
Deglaze the pan with some lemon juice, throw in kale, cannellini beans, and chicken stock, and you're on your way to a veggie-packed meal.
Pork Dumpling Stuffed Peppers
While we love Asian stuffed dumplings as much as the next person, these veggie-packedpork dumpling stuffed peppers let you enjoy the filling of dumplings with a vibrant veggie exterior.
You're likely used to a Tex-Mex or Italian version of stuffed pepper, but this fragrant, umami version is not to be missed.
You'll stuff red, yellow, or orange (your choice!) peppers with ground pork, Jasmine rice, scallions, Napa cabbage, shiitake mushrooms, garlic, sesame oil, olive oil, mirin, hoisin sauce, tamari, fish sauce, fresh ginger, and kosher salt.
Part dumpling, part stuffed pepper, these are all flavor.
Roasted Stuffed Tomatoes
Is your refrigerator running pitifully low on groceries? These roasted stuffed tomatoes are the perfect veggie-packed, catch-all recipe to get you through until your next shopping excursion.
All you'll need are some large tomatoes, ground beef, garlic, onion, carrot, salt, pepper, oregano, dried basil, milk, and olive oil.
To get started, hollow out your tomatoes. Be sure to keep the tops, as they'll cover your filling as they bake. Rub your tomatoes with salt, pepper, and olive oil. In a sauté pan, sauté onions, garlic, dried herbs, salt, and pepper in some olive oil.
Combine this mixture with the ground beef, milk, and grated carrot, and form large meatballs you can stuff into your tomato. Place the tomato "hats" on top, and roast away.
Eggplant Sloppy Joes
Somehow, we managed to include a sloppy joe recipe on a veggie-heavy list. Yes, theseeggplant sloppy joes pack in tons of nutrients and won't leave you in a dreaded food coma.
Grilled and roasted eggplant rounds form the sandwich buns for this savory sloppy joe mixture, which features ground beef, poblano pepper, onion, garlic, tomato sauce, ketchup, white wine vinegar, dry mustard, salt, pepper, onion powder, garlic powder, cumin, and honey.
Pro tip: You'll need a fork and knife for these sloppy joes, otherwise you'll experience sloppier-than-normal results.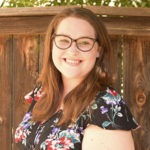 Courtney Hamilton is a writer and editor with over seven years' experience in journalism, blogging, communications, and other media. She has written for publications like PaleoHacks, PaleoPlan, The Center for American Progress, OC Weekly, and more.