Last Updated on December 1, 2019
A sticky-sweet glazed ham is a Christmas staple, but there are so many other show-stopping roasts — made from all kinds of meat — to make the centerpiece of your holiday spread.
From beef roasts including New York strip roast and ribeye roast to pork loin roast to lamb and turkey, there's a whole world of impressive hunks of meat to explore this season.
Warm holiday spices, aromatics, and flavors abound with these recipes, including maple and apple cider brines, pomegranate toppings, and seasonings like nutmeg, cloves, cardamom, and cinnamon.
Whether you opt for side dishes like roasted veggies, mashed potatoes, macaroni and cheese, and the like, or you veer non-traditional and whip up succotash and kugel, these eight different roasts will pair beautifully with whatever holiday spread you dream up.
Easy Holiday NY Strip Roast
Are you and your family big on steak? Then you'll love this easy holiday NY strip roast. A roast version of the New York strip steak, this recipe is complete with a simple, smoky and sweet rub and a bed of earthy mushrooms and onions.
The distinctive rub features cinnamon, nutmeg, coffee, brown sugar, smoked paprika, fresh rosemary, and sea salt. It's a smoky-sweet flavor profile that differs from the traditional sticky-sweet glaze found on ham, but it's nevertheless a welcome centerpiece to your holiday meal.
Maple-Brined Whole Pork Loin Roast with Mini Cranberry Pies
Pork loin roast is an overlooked cut of meat when it comes to the holiday spread, but this maple-brined whole pork loin roast with mini cranberry pies is just as festive as any Christmas ham.
This overnight maple brine makes for some exceptionally tender meat, while a simple rub of olive oil and pepper finishes it off just before roasting in the oven.
The savory and sweet mini cranberry pies are both adorable and seasonally-inspired. Tart cranberries combine with tangy white wine vinegar, sweet brown sugar, orange juice, and onion. Placed in their own mini pie shells, everyone will love these personal cranberry pies.
Ribeye Roast with Caramelized Onion Orange Butter
This ribeye roast with caramelized onion orange butter is fancy restaurant-worthy, so you're guests are bound to be impressed with this holiday centerpiece.
The ribeye roast — an exceptional cut of meat on its own — is simple with its rub of onion powder, garlic powder, smoked paprika, mustard powder, salt, and pepper. It's slow-roasted to perfection in the oven for two and a half hours.
Caramelized onion orange butter adds a savory-sweet and rich flavor, thanks to the combination of balsamic caramelized onions, orange zest, parsley, salt, and pepper.
Easy Holiday Roast Leg of Lamb
If you've never made lamb before, don't be intimidated. This easy holiday roast leg of lamb recipe is fool-proof, and you'll impress your guests with this luxurious, pomegranate-studded cut of meat.
Middle Eastern-inspired spices like smoked paprika, cumin, coriander, cinnamon, nutmeg, cardamom, and pomegranate molasses season the roast, which roasts quickly in an hour and a half.
You'll love the simple gravy accompaniment and the vibrant pomegranate topping, too.
Thanksgiving Turkey with Apple Cider Brine
Don't be fooled by this recipe's name: turkeys aren't just for Thanksgiving! This Thanksgiving turkey with apple cider brine is an update on the classic oven-roasted turkey recipe, with a foolproof brine complete with apple cider, maple syrup, and plenty of kosher salt.
This brine ensures you'll have an evenly golden-brown, crispy-skinned bird with moist and tender meat. Once brined, the bird simply needs aromatics like thyme, rosemary, sage, and produce like orange and onion inside the cavity.
Butter, too, helps produce that perfect crispy skin exterior.
Holiday-Spiced Whole Beef Tenderloin with Roasted Root Veggies
Fill your home with the welcoming smell of warm holiday spices with this holiday-spiced whole beef tenderloin with roasted root veggies. Orange zest, rosemary, parsley, nutmeg, cinnamon, cloves, and Dijon all combine to produce heavenly smells in your kitchen and appetizing flavors in your roast.
The whole beef tenderloin roasts in three hours, leaving you ample time to enjoy quality time with your guests. Well-spiced root veggies like parsnips, carrots, turnips, and rutabaga accompany this holiday-spiced meal.
Gluten-Free Mushroom and Bacon Braciole
Channel Italian-American classics with this gluten-free mushroom and bacon braciole, which gets its name from the Sicilian term for "roulade."
A butterflied eye round roast is stuffed with a savory mushroom and bacon mixture, complete with onions, garlic, thyme, and parsley. The whole thing is simmered low and slow for four hours in a tomato and red wine mixture, imparting big, bold flavors.
Easy Holiday Ribeye Roast
Part of the prime rib, this boneless ribeye roast makes for the perfect holiday meal. This easy holiday ribeye roast is richly marbled and decadent in flavor. All you'll need to season this roast is garlic, shallots, Dijon mustard, fresh thyme, olive oil, salt, and pepper.
Roast the whole thing for two hours, and you and your guests will be in prime rib heaven this Christmas.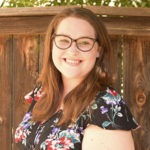 Courtney Hamilton is a writer and editor with over seven years' experience in journalism, blogging, communications, and other media. She has written for publications like PaleoHacks, PaleoPlan, The Center for American Progress, OC Weekly, and more.