Last Updated on October 4, 2020
So often, we feel like gourmet dinners require hours in the kitchen and long grocery lists. But, in truth, eating well really just means combining a few quality, nutritious ingredients in a reasonable time span.
That's what we set out to prove with these recipes, which keep the ingredient lists low and the effort similarly minimal. These recipes never have more than 10 ingredients, but more often they call for only five to seven ingredients. We do not count certain kitchen essentials like salt, pepper, and water.
You'll find complete, delectable meals like grilled sockeye salmon with peppadew butter, asparagus, and charred tomatoes. You'll also find a super simply-seasoned roasted pork sirloin with quick veggie latkes. More in the mood for steak? There's plenty, like a New York strip with almond roasted cauliflower.
You'll love how quick and painless these meals are to both shop for (yay, cheaper grocery bills!) and prepare at home.
Miso Denver Steak Recipe
Have you ever tried miso? A Japanese staple, miso is full of umami, and packs quite a flavorful punch in this miso Denver steak recipe.
You'll love the interplay of umami, sweet, and savory in this meal, which comes together with nine ingredients. To make the Denver steak, you'll need a marinade of miso, mirin, rice wine, garlic, and fresh ginger. You'll cook these steaks low and slow in an immersion circulator for 8 hours, finishing them off with a sear in the frying pan.
For a quick miso glazed carrots side dish, you'll combine thinly sliced carrots, orange juice, and miso, simmering and then caramelizing. Finish the carrots off with some orange zest for a bright note.
Grilled Sockeye Salmon with Peppadew Butter, Asparagus, and Charred Tomatoes
Salmon is the kind of fish that doesn't need a whole lot extra to help it shine, and that's definitely true for this grilled sockeye salmon with peppadew butter, asparagus, and charred tomatoes.
Grilling salmon is one way to impart big, bold flavors with just a few ingredients. In this case, all the flavor you'll need is housed in a spicy-sweet Peppadew butter with peppadew juice, butter, minced garlic, and parsley.
Asparagus and tomatoes get the same peppadew butter basting as the salmon while charring on the grill. That means this complete meal requires only a total of seven ingredients.
Cilantro Lime Hickory Grilled Flank Steak
These cilantro lime hickory grilled flank steaks are loaded with bold flavors, but only use a grand total of six ingredients—including the hickory wood chips you grill them on!
For the flank steaks, you'll make a quick rub of cilantro, lime zest, garlic, and olive oil. Rub the steaks down, then season generously with salt and pepper.
Grill the steaks quickly over hickory wood chips for a deep, smoky flavor.
Honey Lemon Pork Chops
These honey lemon pork chops truly are one of the easiest pork chop recipes ever. With just six ingredients, you can have dinner for four on the table in 35 minutes.
The combination of honey and lemon brings out the natural sweetness of heritage breed pork and cuts through the delicious fatty layers. All you need are some pork chops, lemon slices and lemon juice, honey, garlic, ghee, rosemary, and a bit of salt and pepper.
In keeping with the minimal ingredients theme, serve these with a simply seasoned roasted vegetable, or with a quick green salad.
Pepper-Crusted Filet with Bacon Cider-Braised Red Cabbage
With a name like pepper-crusted filet with bacon cider braised red cabbage, you'd think this recipe is a restaurant-worthy meal with a hefty ingredients list.
While definitely gourmet, these filet mignons use minimal ingredients to come together — seven, actually.
You'll first braise some red cabbage in bacon fat and chunks of bacon, adding onions, apple cider, and apple cider vinegar. For the filets, season them all over with salt, then crust them in a coarsely ground pepper medley. Sear them quickly then finish them off in the oven.
Serve the filets over the bacon cider braised red cabbage for a complete meal.
New York Strip with Almond Roasted Cauliflower
This New York strip with almond roasted cauliflower may look and sound like it's going to take the whole kitchen to pull it together, but all you'll need are five ingredients, including kitchen staples like butter, olive oil, and curry powder.
If you have those things on hand, as well as your steaks — which, if you have a ButcherBox, you do — you literally only need to trek to the store for some cauliflower and Marcona almonds. It couldn't be simpler than that.
Tip: If you can't find Marcona almonds, which are softer and sweeter than the California variety, the typical California almond will do.
Salt and Pepper Roasted Pork Sirloin with Broccoli and Cauliflower Latkes
Sometimes, all you need to make a delectable piece of meat is a little salt and pepper. With this salt and pepper roasted pork sirloin with broccoli and cauliflower latkes, the minimalist ingredient approach makes a delicious meal.
First, you'll season your pork roast generously with salt and pepper, and roast the whole thing for an hour and a half.
During that time, you can whip up some super quick broccoli and cauliflower latkes, which nix the traditional potato in favor of cruciferous veggies. Simply combine riced broccoli and riced cauliflower with onion, eggs, coconut flour, and parmesan cheese. Pan-fry them in coconut oil for a crispy exterior.
Pepper-Crusted Flat Iron with Root Vegetable Mash
A minimal list of ingredients doesn't have to meat light and dainty meals, as this pepper-crusted flat iron with root vegetable mash proves.
Flat iron steaks get seasoned with salt, then crusted in coarsely ground pepper. They're seared quickly then finished off in the oven, where you'll also bake off a root veggie mash that includes parsnips, turnips, garlic, milk, butter, parsley, and parmesan cheese.
All told, this meal requires only eight ingredients and comes together in under an hour.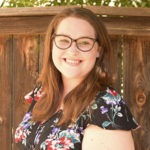 Courtney Hamilton is a writer and editor with over seven years' experience in journalism, blogging, communications, and other media. She has written for publications like PaleoHacks, PaleoPlan, The Center for American Progress, OC Weekly, and more.