Last Updated on December 6, 2022
If you love cooking and eating rich salmon, then you need to try these sablefish recipes. In our list this week, we've compiled sablefish recipes that are full of flavor, easy to cook, and will show you just how much you've been missing.
If you've never tried sablefish, its buttery and tender fillets are similar to salmon. Sablefish is also known by the names "black cod" and "butterfish" here in the United States. It's a flaky white fish with a velvety mouthfeel that takes on flavors beautifully.
Our list of recipes highlights some of the best ways to prepare this fish caught off the shores of Alaska. Keep reading for more!
Sablefish on a bed of chopped greens and grains. Delicious!
8 Buttery Sablefish Recipes to Try in Your Own Kitchen
Sablefish is already a distinctly buttery fish, so poaching it in brown butter only enhances its richness. That's why we love this Alaskan sablefish recipe that uses poaching as the cooking method with brown butter, baby potatoes, and kale.
This complete meal is ready in under an hour, and it's anchored by a sumptuous piece of sablefish that's been gently poached in brown butter and lemon juice. That hint of acidity cuts through the buttery fish perfectly. Meanwhile, simple baby potatoes and kale make a hearty side dish.
Smoked sablefish tastes like it should be the centerpiece of a decadent spread of delicacies. With its velvety richness and distinct smoky flavor, this sablefish recipe is also perfectly delicious when enjoyed on simple Ritz crackers.
You can find smoked sablefish at Jewish delicatessens all over the country. If you'd like to smoke it at home, the recipe we've linked here is a great step-by-step guide. The ingredients are simple: sablefish fillets, plenty of Kosher salt, sugar, garlic powder, honey, and sweet paprika for dusting the fish after smoking. You'll also need mild wood chips like alder wood, oak, maple, or fruitwood.
If you enjoy a little spice, this gochujang glazed Alaskan black cod recipe is a delicious way to enjoy the fish. It's brimming with bold flavor, thanks to a glaze with spicy gochujang, honey, lime juice, white miso, and more.
The preparation is simple as can be. You'll whisk together your glaze ingredients and divide them into two portions. With the first portion, coat your sablefish fillet generously then let it marinate in the fridge. Before you send the sablefish to the broiler, brush it with the remaining glaze. It'll cook to glazed perfection in minutes!
A touch sweet and a touch savory, this honey garlic sablefish recipe with broccoli is a restaurant-quality meal made easy. Plenty of garlic and fresh ginger helps the fish shine, while vibrant broccoli caramelizes with the same honey garlic sauce used on the fish.
The honey garlic sauce is brimming with a sweet, garlicky flavor, thanks to ingredients like coconut aminos, honey, toasted sesame oil, fresh garlic and ginger, and crushed red pepper flakes. The buttery sablefish absorbs these flavors beautifully.
When you'd like a quick and simple stovetop meal, reach for this pan seared black code with white wine tomatoes. It's vibrant and succulent all at once.
As a rich, fatty cut of fish, sablefish pairs beautifully with something bright and acidic, like white wine-doused tomatoes. The sablefish in this recipe is pan-seared, then you'll soften the tomatoes in the same pan and whip up a quick pan sauce. This bright and zingy pan sauce features shallots, fresh garlic, white wine, chicken broth, thyme, and all those decadent juices from cooking the fish and tomatoes.
We'd serve this one with a crusty piece of bread for soaking up the pan sauce.
This easy black cod teriyaki recipe is made by marinating sablefish in a homemade sticky and sweet teriyaki sauce, then baking it to tender and flaky perfection. It's a complete meal when served with rice and steamed vegetables or even lightly-dressed sliced cucumber.
The homemade teriyaki sauce is what makes this sablefish shine, complete with rice vinegar, soy sauce, shaved ginger, garlic, wasabi, and sugar. You can marinate the fish overnight for a richer flavor.
With its rich flavor and silky texture, sablefish takes incredibly well to marinades with bright and acidic ingredients, like in this ginger lime black cod.
This recipe comes together with just a few ingredients, with a quick marinade made from garlic, lime zest and juice, agave syrup, olive oil, ginger, and salt. The sablefish takes a dip in the marinade for just 30 minutes to an hour, then bakes in a hot oven for a few minutes until flaky and tender.
Serve this deliciously simple sablefish atop your favorite grains and roasted asparagus on the side.
Miso delivers such an intense umami flavor, which pairs beautifully with the richness of sablefish in this miso black cod recipe.
As an oily and tender cut, sablefish soaks up this miso marinade, made with miso paste, soy sauce, mirin, olive oil, and black pepper. You can soak the fish in the marinade overnight to really amplify the flavors.
This sablefish recipe ends with a final flavor kick, glazing the sablefish with a blend of soy sauce and sesame oil. Serve with a hearty scoop of rice and garnish with sesame seeds and cilantro.
What is Sablefish?
Also known as "black cod" or "butterfish," sablefish is a deep sea fish found in the North Pacific Ocean. Sablefish live long lives—typically around 20 years, though the oldest recorded sablefish was 94 years old. You'll find some of the largest sablefish in Alaska.
Sablefish is somewhat of a delicacy in many cultures. It can be served grilled, smoked, fried, and even served as sushi. It's a staple in many Jewish delicatessens, where it's served smoked and often referred to simply as "sable." In Japanese cuisine, it's commonly paired with white miso for its umami flavor.
What Does Sablefish Taste Like?
Sablefish is a fatty and rich cut of fish, and, like salmon. With the nickname "butterfish," you'd be right to guess its flavor is buttery and satisfying. Its texture is melt-in-your-mouth and is commonly compared to Chilean sea bass. This velvety fish is also uber tender, flaking easily with the slightest pressure from your fork.
Are you ready to try sablefish out in your own kitchen?
This decadent fish is still simple and straightforward to prepare, and we hope these recipes provide the perfect jumping-off point. We hope there's buttery and tender fish in your future. Check out our blog for more recipes and guides like this one!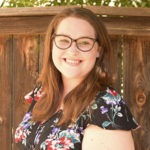 Courtney Hamilton is a writer and editor with over seven years' experience in journalism, blogging, communications, and other media. She has written for publications like PaleoHacks, PaleoPlan, The Center for American Progress, OC Weekly, and more.